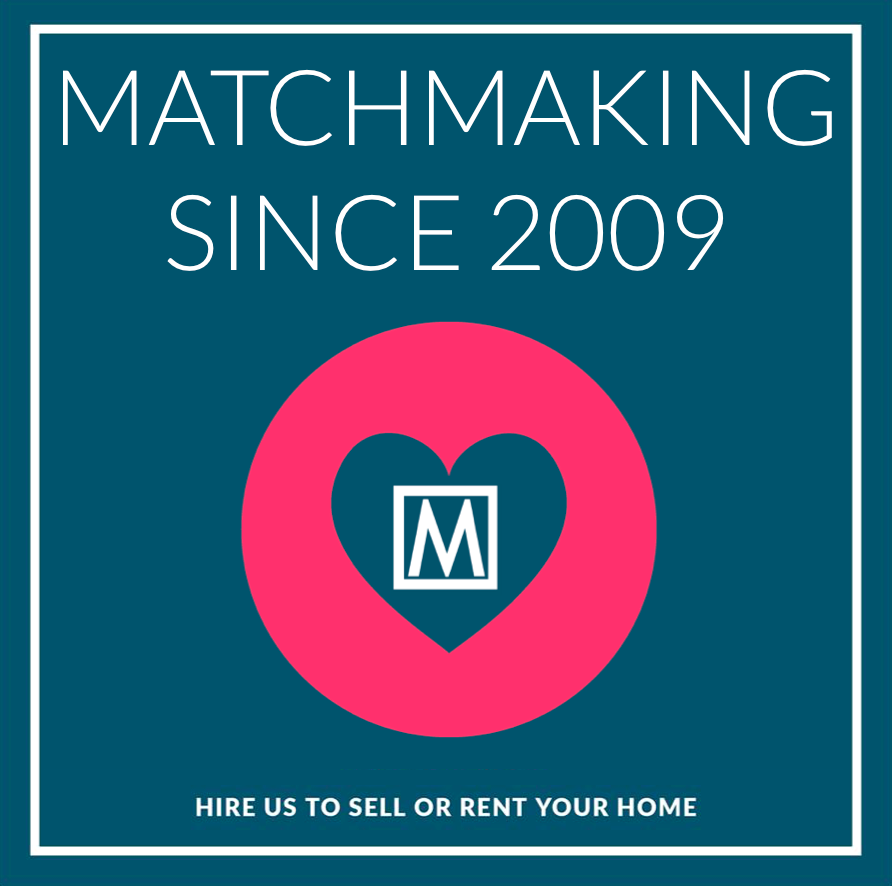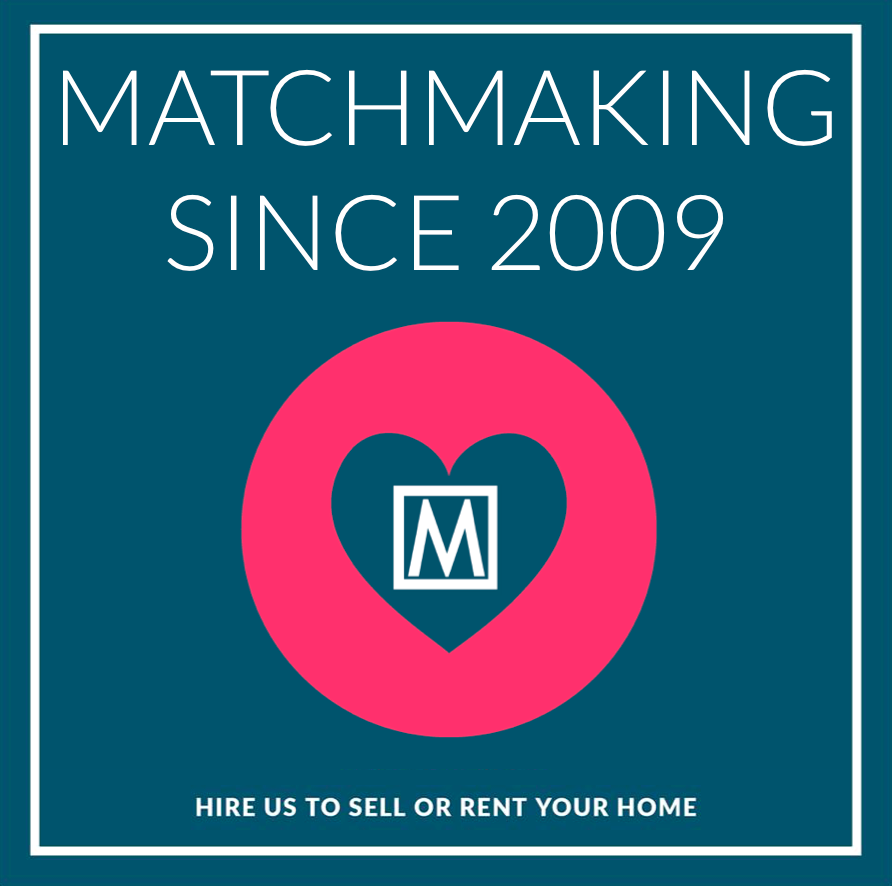 Have you been introduced to our superb team of 'Matchmakers'? They specialise in making dreams come true – making sure that you  LIVE HAPPY EVER AFTER. This awesome team are experts at matching you with your dream home. Not just the initial match, their goal, along with the whole team, is to move you into your dream home! We would love to introduce you to the very best Matchmakers in the business – and you don't have to take our word for it…their previous clients have shared with us what it is like to work with them (we have shared just a  few of our 635 five star RaterAgent Reviews)! If you click on their name you will find out even more about this brilliant team!
Louise Simpson – Area Sales Manager for our Head Office (Reigate, Redhill & Caterham Region)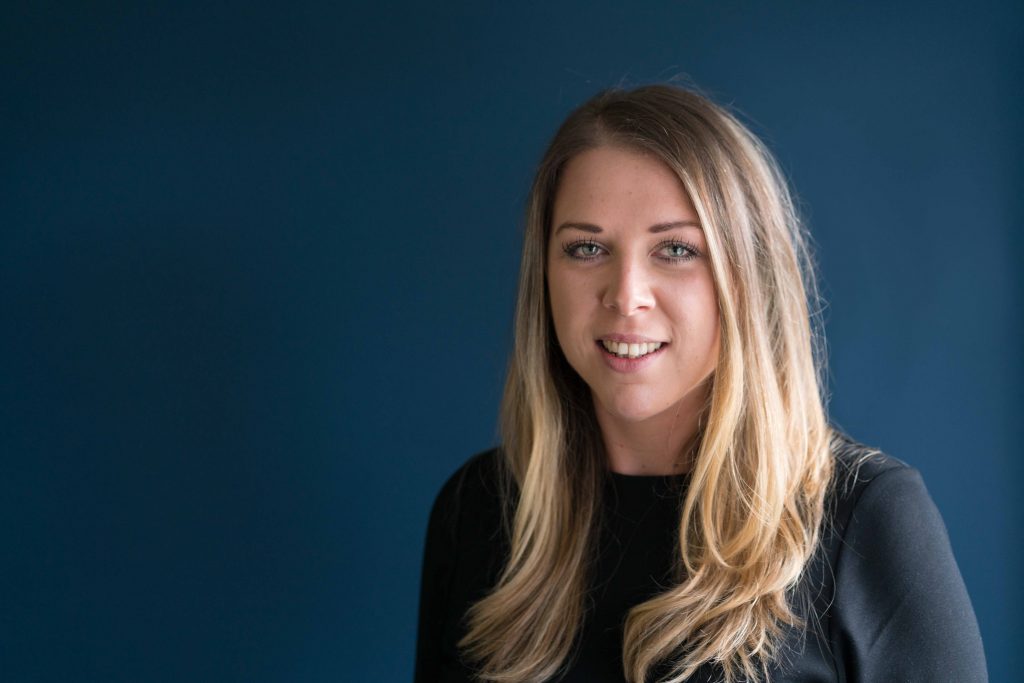 "We had such luck finding Louise at Move Revolution. The whole process has been super smooth from day one! She was really interested in us and our situation, and took the time to get to know our house. She has a great eye for detail, and ensures that follows through to each potential buyer. The images of the house were much better then any previous agent, and they really helped sell our house so quickly.. We went on the market on a Friday and the house was sold on the Monday… could not be happier!! "
By Danielle
"We swapped to Move Revolution having had some trouble with another high street agent. We discovered them whilst viewing a property we wanted to buy and from the second we met her Louise has been utterly wonderful.  She really cares about all of her clients and their circumstances and tries her best to take as much of the stress out of the process as possible by keeping the lines of communication totally open and honest which is incredibly refreshing. She has helped and supported us the entire way through our property search. She listened carefully to our needs and desires and ended up finding us the perfect property and alerted us the day it came on to the market. We felt that she was very considerate to both the seller and ourselves when dealing with offers.  Thank you so much. Such a different experience to any other agent. "
By CB
Paul Mulligan, Area Sales Manager for Croydon Region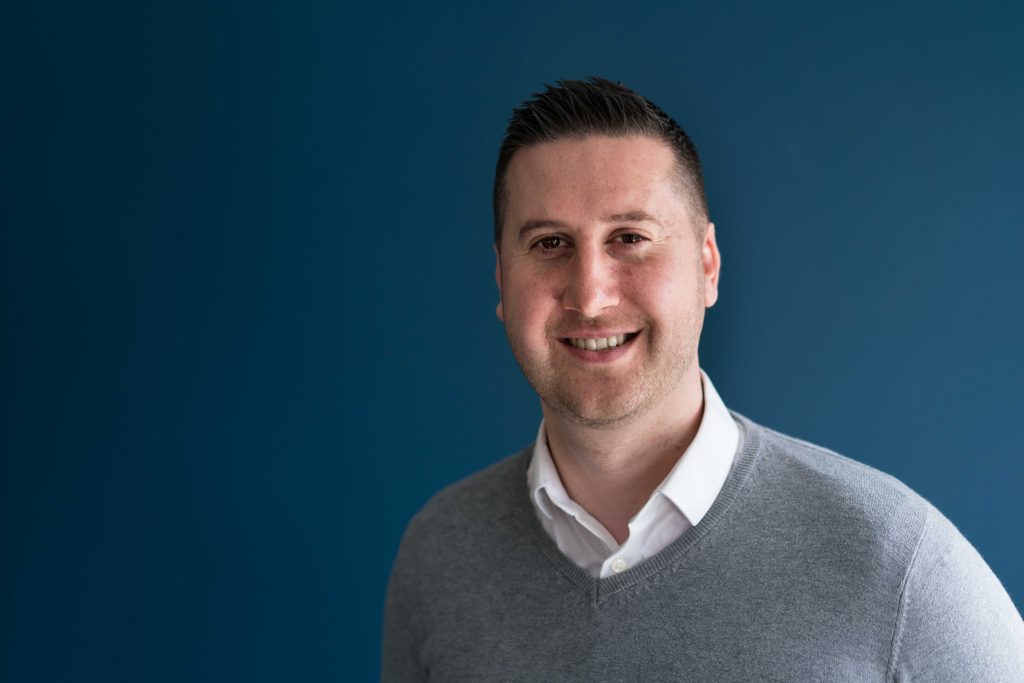 "We used Move Revolution for our sale this year. This was the most professional service I have experienced with an estate agent. We dealt with Paul Mulligan, who was very polite, knowledable and a pleasure to deal with. Moving is never easy and this was a difficult chain. At all times Move Revolution were informative in the processes that we needed to follow. "
By Lisa B
"We chose Paul and his team after his first meeting with us. He made everything easy for us and gave us confidence . We knew our decision was the right one after viewing houses in different areas and seeing how much contact the rest of the teams made with each other always followed from a call from Paul. I also like how Paul and his team work very well together. So easy to contact and very good with feedback. "
By Leanne
Mathew Gurr, Area Sales Manager for Haywards Heath, Burgess Hill and Lindfield Region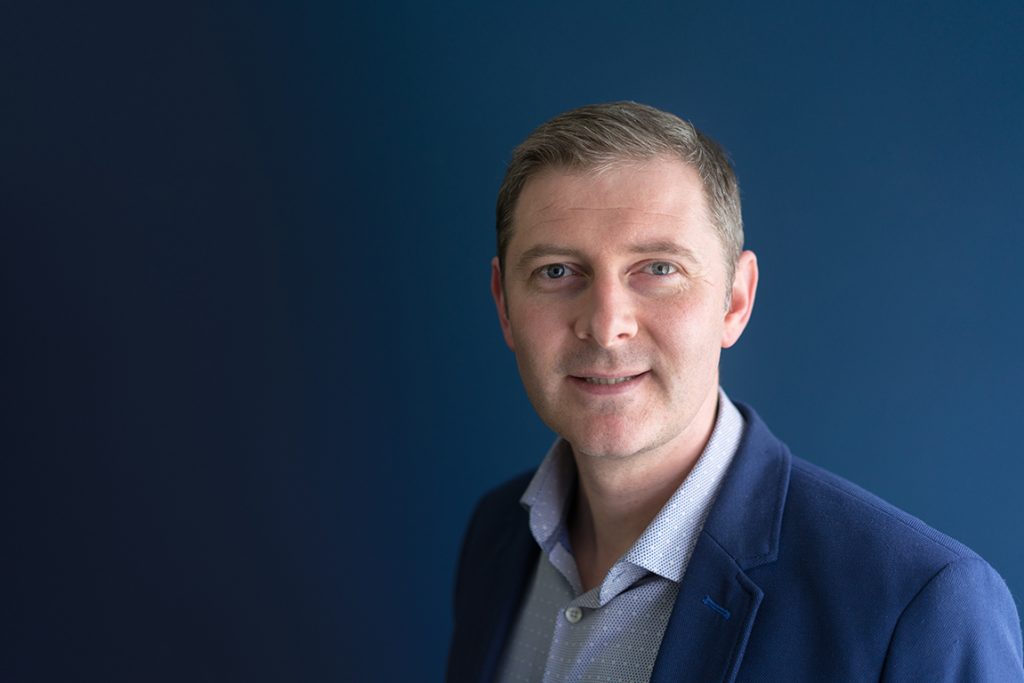 "From the very start the service I had from them Mathew and his team was first class. They sent prospective buyers around from the start and agreed a sale within 10 days. They are professional, but not aggressive with their selling techniques. I would recommend MOVE REVOLUTION to anyone who has a property to sell, I can't praise them enough. They even provided me with an excellent solicitor to handle the sale for me MANCINI LEGAL LTD, Harriett Harrison. Big thank you to you all.
"We viewed a house on the market, and yes Mathew is the best agent I have met , Mathew was there early to have lights on etc, he knew the property, very impressed, we had our property on the market, and we were in a contract, Mathew talked to us after the viewing and advised us to change things that the other agent hadn't and didn't do … Move Revolution have 5 star photos and excellent advice highly recommend, I would advice anyone to go with them, a few word to sum them up, professional, helpful, and know what they are doing, open long hours and will help you anytime, many thanks "
By Kevin M
Zac Ship, Area Sales Manager for The Royal Tunbridge Wells, Tonbridge and Sevenoaks Area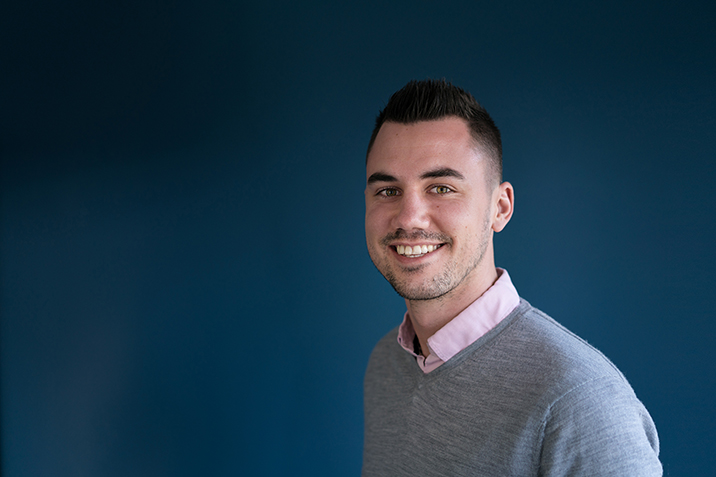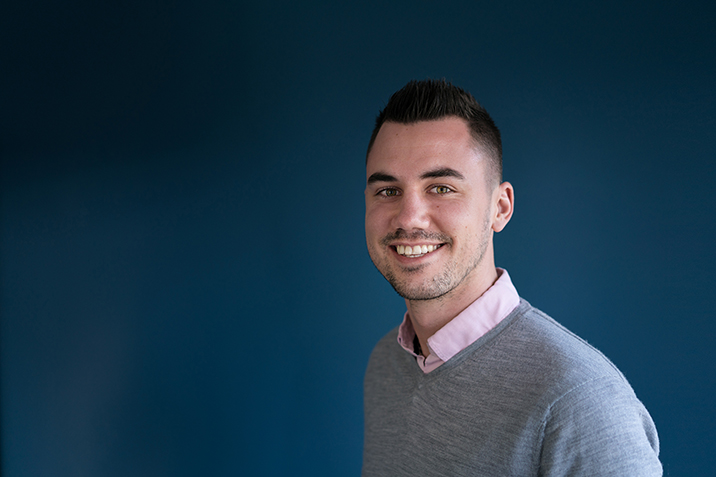 "We have just completed a purchase through Move Revolution and were very pleased with the service provided. Our agent, Zac, was extremely knowledgeable and well-informed about the local market and local area. After our offer had been accepted, Zac kept us in the loop about any key developments and was always on hand to help with any issues we encountered. Thanks to his excellent communication, a potentially stressful process became relatively straightforward."
By Glenn
"From the very start of the buying process, Zac Ship was very professional. He answered all the questions and if he did not know the answer he went to the owner for the correct information. He was always accessible and quick to respond our emails. We are happy with the service and support provided. All the staff we dealt with were efficient, prompt and professional. We totally recommend Move Revolution. "
By Marina
Paul Brice, Director, Crawley Area (covering Crawley, East Grinstead and Lingfield)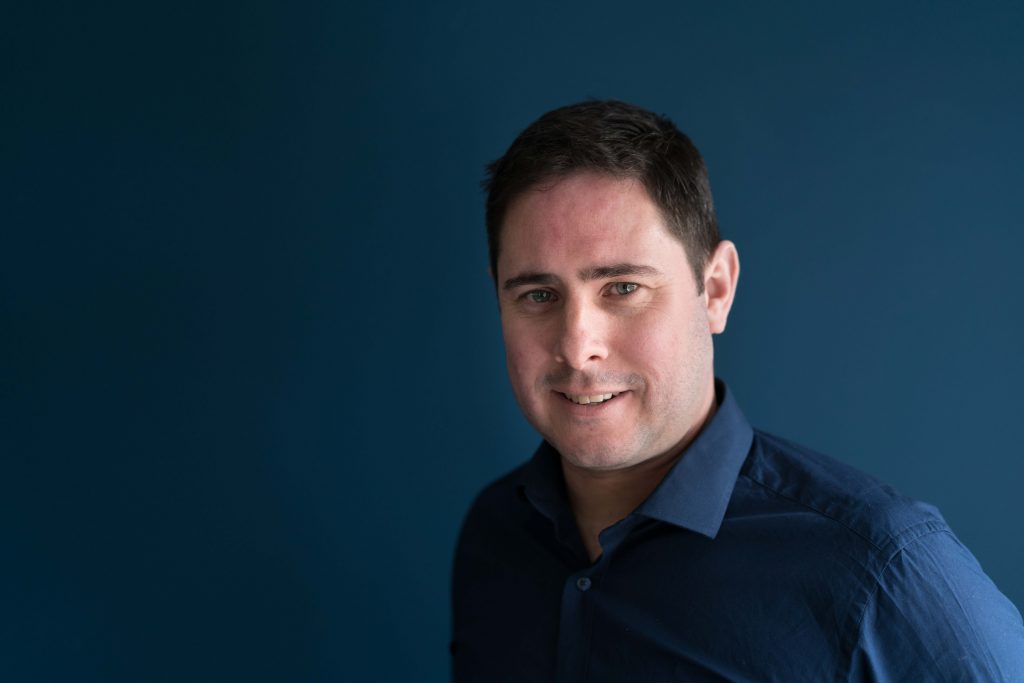 "Having used Move Revolution for a previous sale I had no hesitation in using them again. Paul heads a great team and put simply, I felt that they all had a real desire to sell my home. The mark of a good agent is how they deal with challenges – and I had my fair share! Paul did not hesitate in going above and beyond his remit in order to secure my sale..Move Revolution;s availability for both viewings and contact was another distinct advantage. Don't jeopardise your house sale by using an ' ordinary' agent, use Move Revolution.
"Paul Brice and Move Revolution were recommended to my wife and I by a colleague who had sold his home quickly where other agents had failed. Paul has a very engaging manner and really does focus on the client and their needs. He is a good listener and has the experience to navigate the 'twists & turns' of a sale and purchase. What sets Paul and MR apart from other property professionals is his communication and keeping his clients informed at each stage. Our transaction was very involved and without Paul's care and attention (and advice) we just wouldn't have moved – it's as simple as that.
Patrick & Anita "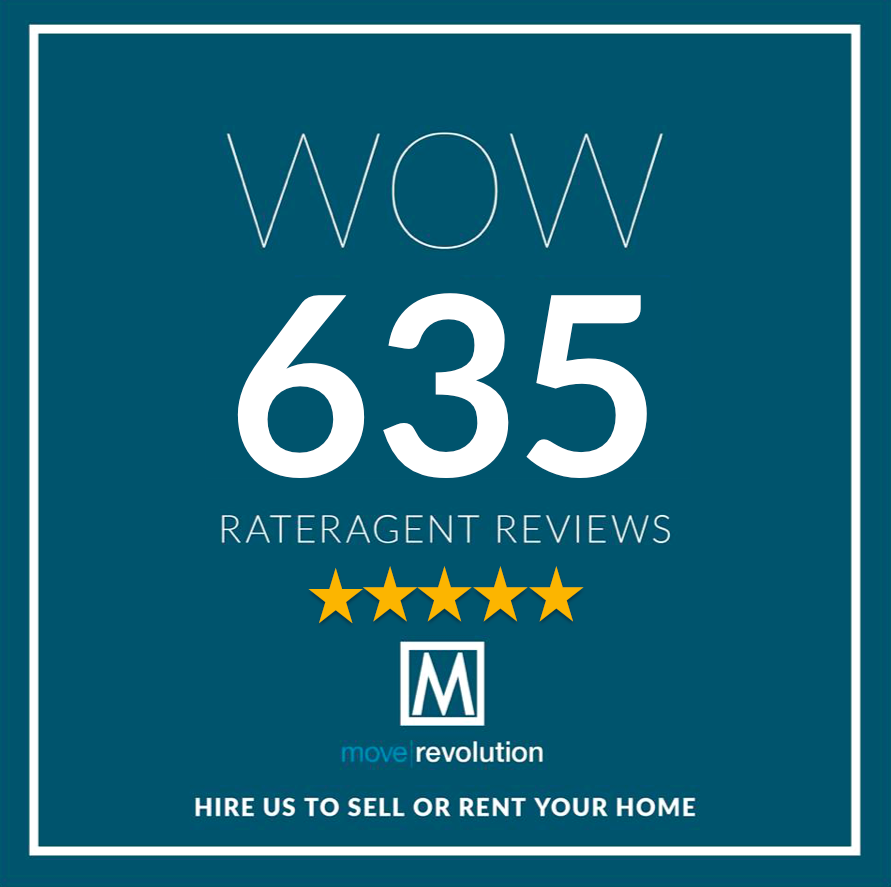 We are incredibly proud of our 635 five star RaterAgent reviews (at the time of this going live!) if you were ever in any doubt which estate agent to contact to sell your home in Surrey, Sussex and Kent – we hope you that all these five star reviews will be just the incentive you need to give us a call and book a valuation! LIVE HAPPY EVER AFTER in your new home with the Move Revolution team! To book a free valuation call 0330 223 1000 or click here!