Another in the series of intros about our key members of staff, this piece is all about Zac Ship, our Area Sales Manager for the Tunbridge Wells region.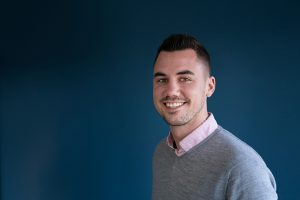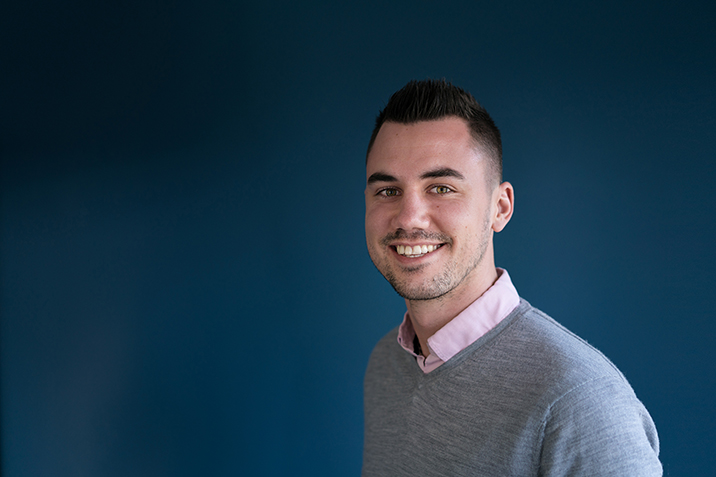 Born at Pembury hospital, Zac is a real local, who grew up in Edenbridge and went to Hever Primary School, then The Skinner School. He loves sport and when a little older he coached for Arsenal, before going on to be a Leisure Centre Manager. He eventually got itchy feet and spent six months travelling in Thailand and New Zealand which helped him focus on what he wanted to do with his life. On his return he joined a high street Estate Agent and spent time working with Mathew Gurr who would go on to found our Move Revolution Haywards Heath region. Zac has always been ambitious and wanted to become a Branch Manager from early on. When Mathew joined Move Revolution he knew Zac would be a great fit and we were absolutely delighted to welcome him on board. After a stint within the Redhill and Reigate region Zac went on to found the Tunbridge Wells region where is now doing fantastic job bringing the Move Revolution excellent customer service and knowledge to the area as we knew he would!
He is recently married and the photos were taken by one of our in house photographers (look at the little sneak peek below!) so they're absolutely stunning! The wedding was at The Plough Barn in Leigh which was his top tip in one of our recent blogs as a pub to go to for the outside space along with the delicious food.
Zac has a young daughter and they love to go on family days out on the Spa Valley railway, and out for lunch. One of their favourite family lunch places is The King Henry VIII pub in Hever, after a morning exploring the castle.
He enjoys going to the cinema which he tends to do once every month or so and he considers himself a bit of a movie buff. He loves going out with his wife and friends up in London a couple of times a year, going to the theatre and to rooftop bars.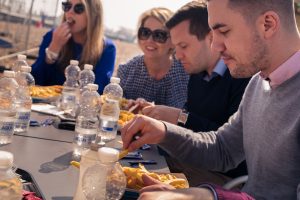 Zac's favourite architectural style is very much modern and he loves light, airy spaces. This beautiful home is his all time favourite. Photos taken by our in house photography team and we're very proud of these!
A motivated Estate Agent, Zac is great at what he does, and if you live in the Tunbridge Wells region and looking to buy or sell a property, he and his colleague Ben are the people to talk to. You can reach them on 01892 300600.