We love a bit of fun – and that is exactly what this is!
We've created our own Move Revolution Christmas Scavenger Hunt.  The real reason is that we keep chatting about Christmas lights in the office… the ones we love and the ones that make us laugh.  The twinkly white gorgeous lights and the stunningly beautiful huge lights that are just brash and bold.  We secretly love the large reindeer that light up the dark nights! To celebrate our love of all things Christmassy, bright and sparkly we have our own Christmas Scavenger hunt for you to enjoy (young and old!) whilst travelling at Christmas. (Why not save this to your phone – it might be helpful if you are stuck on a long journey and you need something to keep the children occupied!)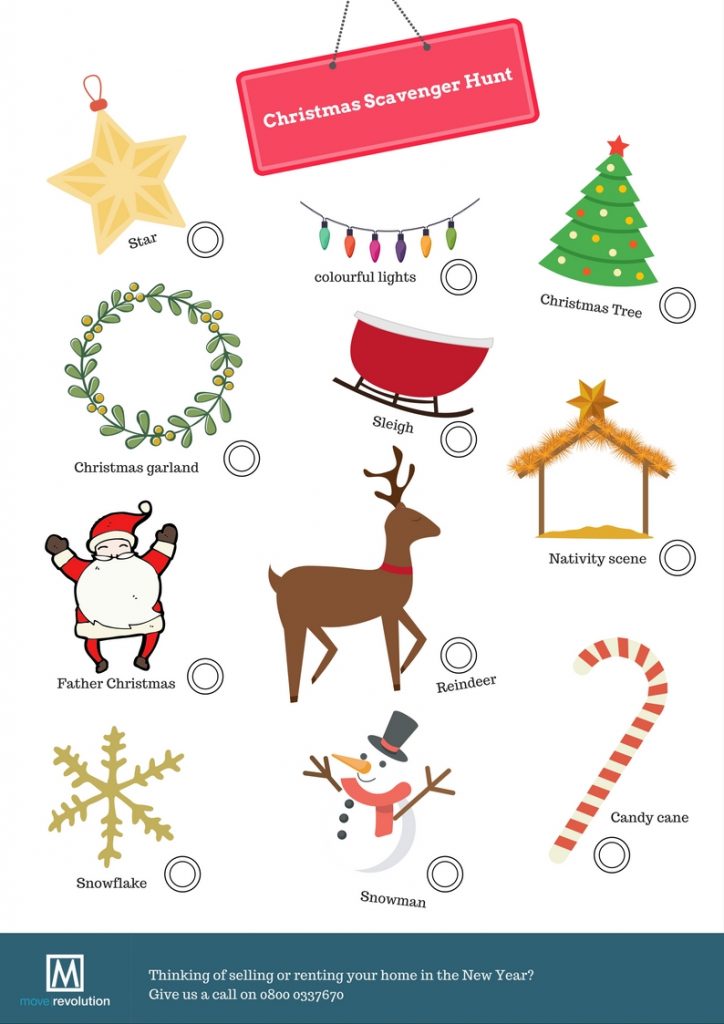 We hope you have lots of fun –if you would like to send us your Christmas Scavenger Hunt photographs we would love to see them.  We will have a prize for our favourite collection of Scavenger Hunt photographs! Have a fabulous Christmas!
If you are thinking of selling or letting your home in the new year please call the team on 0800 0337670.