In light of new guidance shared by Homes England we wanted to update you on the current Help to buy scheme, and the important date – 31st October 2022.
Overview Of Current Scheme
The new Help to Buy: Equity Loan scheme was launched on 1 April 2021. It is for first-time buyers only and includes regional property price limits to ensure the scheme reaches people who need it most. The new scheme will run until March 2023. As with the previous scheme, the government will lend homebuyers up to 20% of the cost of a newly built home, and up to 40% in London. Deposit required: At least 5% of the price of the home. Ownership: Full ownership. Government has an equity share up of to 20% (up to 40% in London), until you repay the equity loan.
Homebuyers must contribute 80% of the home's price, for example, with a minimum 5% deposit and up to 75% mortgage. In London, homebuyers must contribute at least 60% of the home's price. The equity loan, the deposit you have saved, and your repayment mortgage cover the total cost of buying your newly built home. The percentage you borrow is based on the market value of your home when you buy it. You do not pay interest on the equity loan for the first 5 years. You start to pay interest in year 6, on the equity loan amount you borrowed. The equity loan payments are interest only, so you do not reduce the amount you owe. You can repay all or part of your equity loan at any time. A part payment must be at least 10% of what your home is worth at the time of repayment.
June 2022 New Guidance
Homes England (who run the Help to Buy Scheme) have changed the guidance on their website on 20th May with a new deadline, applications will now close at 6pm on 31 October 2022, two months earlier than had been expected. This new date is critical if you are looking to buy your first home with Help to Buy, we will of course discuss this with you when you are looking for you new home.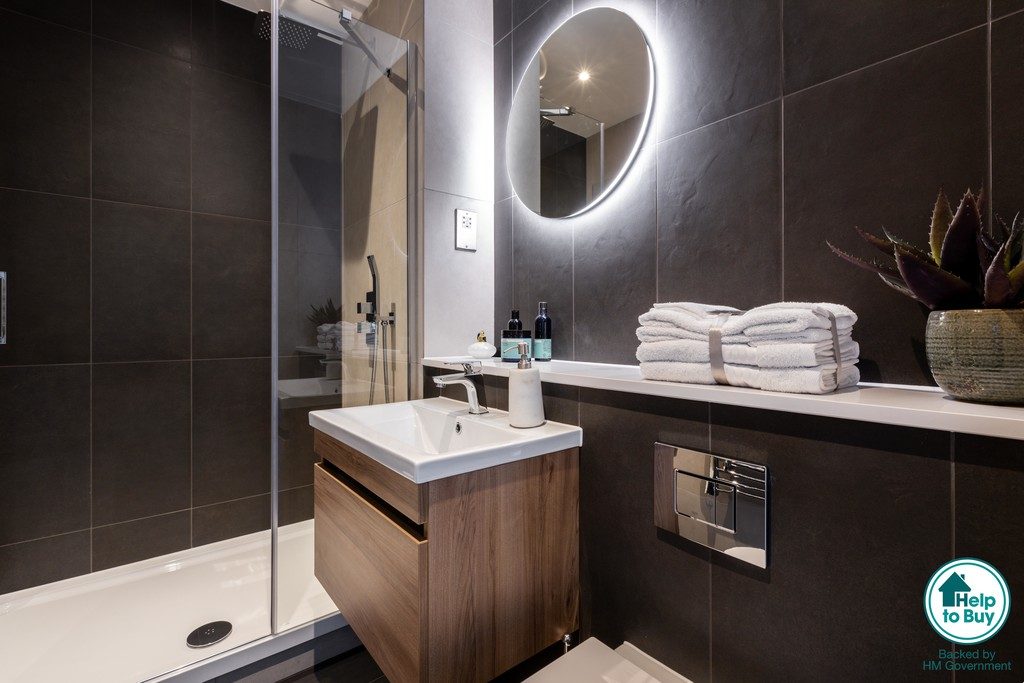 Paying Back The Equity Loan
When deciding if an equity loan is right for you, it's important to consider the full cost of your borrowing: For the first five 5 years: the equity loan is interest free, you pay a £1 monthly management fee by Direct Debit. From year 6: pay the £1 monthly management fee, pay monthly interest fee of 1.75% of the equity loan interest rate will rise each year in April by the Consumer Price Index (CPI), plus 2% continue to pay interest until you repay your loan in full. When you take out your equity loan, you agree to repay it in full, plus interest and management fees.
You must repay your equity loan in full: at the end of the equity loan term, when you pay off your repayment mortgage, when you sell your home, if you do not follow the terms set out in the equity loan contract and we ask you to repay the loan in full. The amount you pay back is worked out as a percentage of the market value at the time you choose to repay. If the market value of your home rises, so does the amount you owe on your equity loan. And if the value of your home falls, the amount you owe on your equity loan falls too.
Before You Apply You Should Know…
Help to Buy: Equity Loan is not a discount scheme or a price reduction – the purchase price of the new home will be the same whether you buy it with or without an equity loan. The equity loan is only interest free for the first 5 years, you will begin to pay interest from year 6. The total equity loan amount you repay is linked to the value of your home at the point of repayment, and not the amount you borrowed. You must have a repayment mortgage, and it must be valid for the duration of the equity loan. An equity loan is secured against your home by a legal charge in the same way a repayment mortgage is. Help to Buy: Equity Loan is exempt from regulation by the Financial Conduct Authority. For anymore information please visit here.
Buying Your Help To Buy New Build Home With Move Revolution
You are in safe hands with the Move Revolution team, with excellent customer service (1000+ five star reviews) across all our in-house services your purchase will progress as smoothly as possible. You will have your own Sales Co-ordinator dedicated to the purchase of your home. We will also recommend solicitors who also offer an excellent service.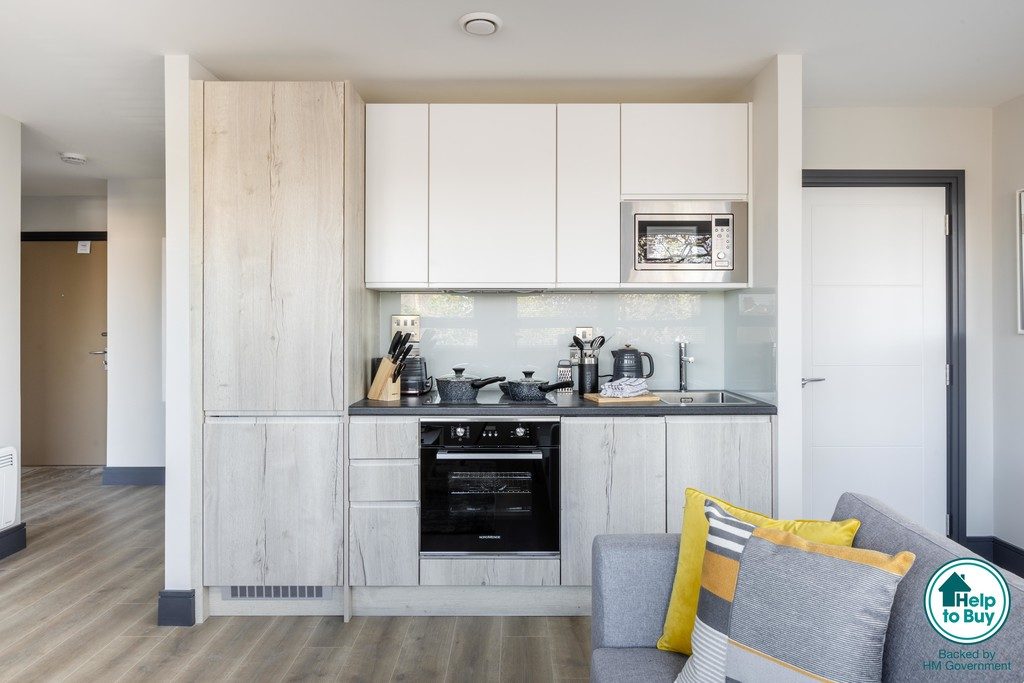 At present we are experiencing an exceptionally high demand for properties. If you would like to find out more about our current Help to Buy portfolio just call 0330 223 1000 or fill in this form. With offices throughout Surrey and Sussex we will put you through to the right Move Revolution office for you.
A Selection Of Our Help To Buy Homes On The Market
Newacre House is a modern converted development of 109 studio and one bedroom apartments, arranged over ground to fourth floors. Each with access to lovely landscaped communal gardens, and the adjacent multi-storey car park with parking facilities available at an extra cost.
Fairdene is a brand new, contemporary development consisting of a stylish collection of one, two and three bedroom apartments. We are delighted to be able to present the final stage of this site- phase four of four to the market. The site sits on its own plot offering residents landscaped communal gardens. These highly specified homes are situated in a desirable residential area in Coulsdon, moments away from the Farthing Downs.
Kickers House is an exclusive one-off small development, of just four, one bedroom apartments in Selsdon Road, a residential road in the heart of South Croydon. The homes on the ground floor all have private terraces each and parking is available on a first come first served basis at an additional cost*. Its commuter friendly location is within an 8 minute walk of South Croydon train station with direct links into London Bridge in just 19 minutes.
Miheer House is a new build development of twenty-one, one and two bedroom balcony apartments on a substantial corner plot in Doyle Road, moments away from Norwood Junction overground and mainline railway station. The perfect commuter setting with the benefit of fast and direct connections in just 12 minutes into Central London.
Emerald Court is a spectacular, brand new development of nine exclusive one, two and three bedroom apartments. Situated on Pampisford Road, a popular residential road in Purley, located just across the road from Rotary Field, with its park and gardens. The apartments are spread over ground, first, second and third floors, with impeccable attention to detail throughout, the flawless specification has only the best superior finishes.
Fordwich House is a stunning, contemporary new build development comprising of just nine exclusive, one, two and three bedroom apartments. Situated on Higher Drive, a popular residential road in Purley, ideally located close by to a wonderful choice of parks and green open spaces, with Higher Drive Recreation Ground only a three minute walk from the development. The impressive building lies on a generous plot with private residents parking and a communal garden.
If you have spotted anything that interests you please give us a call on 0330 223 1000 or drop us a message here to discuss further and arrange a viewing. Alternatively, to see our current New Homes portfolio please click here.
If you are on Instagram, please give us a follow! @move.revolution
Are You Looking For a Valuation On Your Home?
Move Revolution Land & New Homes
Exclusively Move Revolutionwas created for a specific type of property. Properties in a field of their own, ultimate dream houses with stunning features and incredible locations that command the right to be considered 'exclusive'.
We have created a unique concierge service for our clients, one which carefully and expertly guides you through the process of selling or buying your home. At Exclusively Move Revolution our aim is to ensure that buying the house of your dreams is a wonderful experience. Take a look at one of our current exclusive homes….