Another in our series of blogs, we thought this time we'd bring you our favourite spots for a weekend breakfast or brunch.
Like our fish and chip favourites, it was a heated debate as we all discussed how much we loved our local haunts!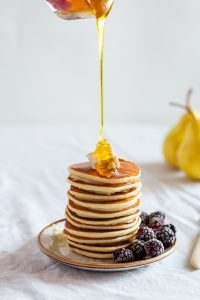 Louise Simpson, Area Sales Manager Redhill & Reigate
If I'm in Croydon or Brighton, Breakfast Club for a bloody Mary and avo, bacon and poached egg on toast…my fav. Sometimes I get pancakes too because its ok to have pudding at breakfast – right!?
Hannah Gunn, Lettings Manager
Olivers in Copthorne. They do a lovely full English or I love their sausage baguettes which come from the local butchers.
Sarah Cohen, Sales Progression
We love Frankie & Bennies for breakfast, they have a great choice and serve breakfast until midday, very child friendly.
Sam Webb, Land & New Homes Manager
Sunday morning breakfast at Woodcote Green garden centre café can turn out to be a full morning affair! I love the eggs royale with smoked salmon, with a pot of tea. After breakfast it is round to see the fish, a visit to the play area before picking up some supplies in the amazing farm shop.
Mathew Gurr, Area Sales Manager, Haywards Heath
Sunday morning breakfast – where to go, what do you choose? We tend to either go to Cote in Haywards Heath if it is just the two of us or with the boys, we go to Bills in Brighton.  Their full English is excellent, but so is their porridge with nuts and mint if I need to be healthy.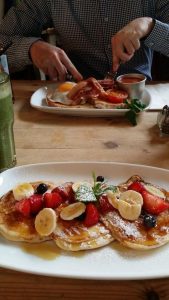 Ben Hosmer, Sales Manager, Tunbridge Wells
Another Bills fan here! Sunday morning breakfast is great at Bills in Tunbridge Wells for a great atmosphere and delicious food!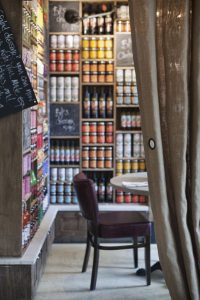 Paul Brice, Director
Rosie's Coffee Lounge does a great breakfast but not on a Sunday, so we make sure we get down there on a Saturday instead! Plenty of space and toys for the children to play while you enjoy your breakfast. On a Sunday, Bluebells in East Grinstead. Great cooked breakfast and fresh Smoothies.
Sarah Sproston, Marketing Manager 
I love West Central in Redhill, they have a late brunch opening at 11:30 on a Sunday, it's a great place for friendly service and for the children as there's a small indoor play area for little ones.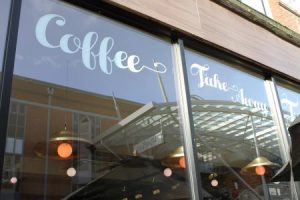 Paul Mulligan, Area Sales Manager, Croydon
Coach House Café in Coombe Woods surrounded by lovely gardens so you can walk off that Full English and feel a little less guilty.
Oisin Flynn, Photographer
Sometimes I cycle down to Surrey Quays and stop off at Plough Way café. It's in a nice little sun trap a stones throw away from the historical docks. Standard Avocado and sourdough based brunch dishes here are great, and a walk or cycle around the boat yards will wake you up a bit afterwards.
So these are ours, what are yours? Tell us, we'd love to know where you go for a cheeky Sunday brunch!
If you're thinking of selling or letting your home, please give the team a call on 0330 223 1000.