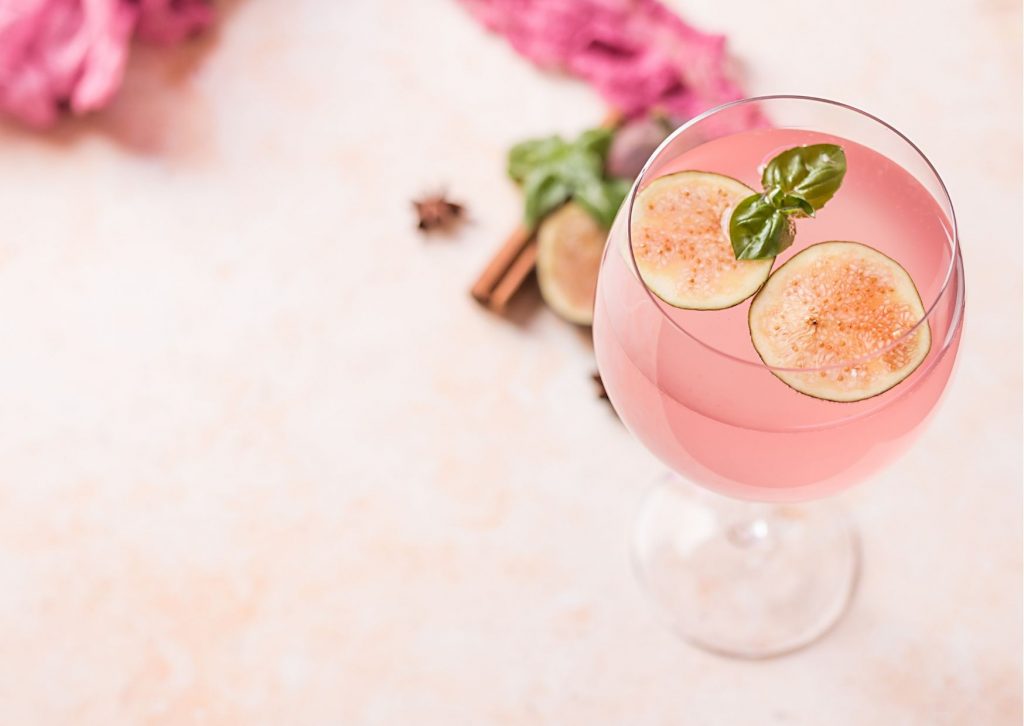 With Valentines Day just around the corner, we thought this was the perfect opportunity for Exclusively Move Revolution to share their favourite London cocktail bars.
London is home to a sensational selection of cocktail bars. Showcasing the most beautiful interiors you will ever set your eyes upon whilst also mastering the art of mixology. Enchanting atmospheres creating the perfect place to devour wonderful cocktail creations served in billowing smoke of dry ice or your favourite tipple served in a brilliant, but unconventional object.
Getting your head around where to go can however become a complete mind field therefore, we are here to tell you some of the City's finest establishments to visit!
How does copious amounts of Champagne at the touch of a button sound?! The iconic Bob Bob Ricard in Soho welcomes an eclectic clientele in one of the most glamorous dining rooms with every table being a private booth, not only that but each table has its famous "Press for Champagne" button. A simple press of a button and moments later a waiter will be over to fill your glass… I mean it would be rude not to right! Their impressive wine list displays an incredible selection of Champagne, white, red, rose, and sweet port from worldwide vineyards. As well as Champagne, this unique London establishment offers liquid starters… Yes you read that right, four times distilled premium vodka chilled and served at -18c plus a phenomenal cocktail menu to devour!
The flamboyant yet exquisite interior was designed by the legendary David Collins, taking inspiration from the Orient Express and The Golden Age of Travel creating a most decadent and striking décor that you will no doubt gush over!
Photos from Bob Bob Ricard Social Media
Based in London's Smithfield Markets, Oriole is neatly tucked away in Farringdon's underground. The sumptuous space is a warm and mesmerising cocktail bar, combining a contemporary decor with an eclectic mix of theatrical interior displays. The candle lit atmosphere offers an enchanting experience which complements its eccentric surroundings, decorated in striking tropical wallpaper, cabinets displaying endless trinkets and artefacts and gold and leather bar stools.
Their mammoth cocktail menu brings you an infusion of flavours from every corner of the globe using a unique mix of ingredients from Asia and The South Pacific to The Americas and Africa. Each quirky drink is served in a bespoke way depending on the ingredients and their origin, from Japanese style teapots and fine glasses to sphere shaped glasses filled to the brim with colourful spirits, mixers, and decorations. Oriole also hosts live music every night from 9pm from Jazz and Blues to Rock and Roll!
Photos from Oriole Social Media
The effortlessly luxurious five-star Berkley Hotel in Knightsbridge has recently opened the Berkley Bar & Terrace in addition to The Blue Bar. Its simply stunning décor offers a soft warm colour palette of creams, burnt orange and brown and an impressive wall mural of faces by New York based artists TM Davy, which is surrounded by dusty pink seating. Remarkable carved plasterwork, coral tones and curved corners set an elegant and sophisticated scene in this spacious yet intimate space.
It's superb cocktail menu provides a worldly palette offering gorgeous cocktails such as Margarets Baracuda which includes Barsol Pisco, lemon juice, vanilla, pineapple and Lucky Saint Beer to a Sailor Sour with Grey Goose Vodka, Nardini Mandorla, lemon juice, egg white and lemon bitters.
Photos from The Berkley Hotel Social Media
The uber glamorous cocktail bar, Fitzs is located in an extraordinary Grade II listed hotel – The Kimpton Fitzroy in Bloomsbury, London. Inside are ornate 18th Century-stained glass windows and jazz aged, mirrored walls finished in velvet furnishings which add to the exquisite decadence of the art deco, elegant décor. Oozing in opulence with large ostrich features, crocodile skin wallpaper, a roaring fireplace and beautiful Victorian features conveying serious Gatsby vibes, every flamboyant detail catches your eye!
Their extensive drinks and cocktail menu feature conceptual drinks which celebrate the very best of cocktail culture which have been inspired by past and present Bloomsbury characters by novelist Emile Zola.
Photos from the Kimpton Fitzroy Social Media
The Coral Room at The Bloomsbury Hotel is a 1920's inspired watering hole. The seductively lit salon bar decorated in vivid coral-coloured walls is set around shimmering art deco interiors reflecting a vibrant country house. With beautiful bespoke Murano glass chandeliers, a stunning marble bar, decorative palm trees and walls adorned in alluring artwork, providing the perfect backdrop to sip cocktails! Highlighting the buildings early 20th century design and boasting some gorgeous historic detailing, creating a glamourous yet warm ambience.
The exclusive cocktail list is inspired by English locations and locally grown ingredients such as, Kentish cobnuts, Bramley apples, rhubarb, and rosehip. Their aim is to take you through a journey whilst you sip your drinks, taking you from the Cornish Riviera to Bronte's Moors.
Photos from The Bloomsbury Hotel Social Media
We would love to know if you decided to try out one of our fabulous recommendations out!
If you are thinking of moving or selling, we have offices all over Sussex and Surrey. Why not take a look at our current Exclusive property portfolio– we would be delighted to have a chat with you about your dream home. Whether you are thinking of moving or selling, please give us a call to book a valuation or have a chat– we can't wait to speak with you!
Exclusively Move Revolution was created for a specific type of property. Properties in a field of their own, ultimate dream houses with stunning features and incredible locations that command the right to be considered 'exclusive'.
We have created a unique concierge service for our clients, one which carefully and expertly guides you through the process of selling or buying your home. At Exclusively Move Revolution our aim is to ensure that buying the house of your dreams is a wonderful experience.
Do you follow us on Instagram? @exclusivelymoverevolution
Book a Valuation Today
Move Revolution Land & New Homes