We wanted to put a literary spin on our usual suggestions for things to do. Hope you like it!
This half term we are taking inspiration from our favourite children's books and visiting places or going to shows that will fill our children (and us!) with excitement and joy.
The Magic Faraway Tree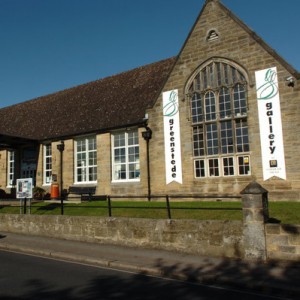 We absolutely love the Faraway Tree written by Enid Blyton, and have fond memories of reading it as children. There is a dance show on at Chequer Mead which will bring those memories of Joe, Beth and Frannie and of course dear old Moonface to life.
James and the Giant Peach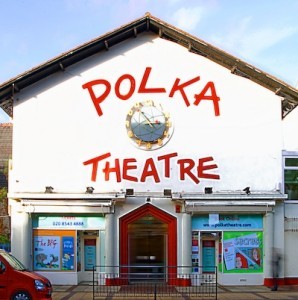 Another true classic is of course James and the Giant Peach and we are thrilled to see that the great Polka Theatre in Wimbledon will be showing this production over half term. Our children love this book and will be looking forward to following the adventures of James Trotter and his insect friends.
Winnie the Pooh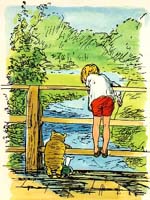 As most will know, the real home of Winne the Pooh is in the Ashdown Forest, where it is possible to visit Poohsticks bridge and Pooh corner. Some other suggestions for walks are here. In Hartfield village itself there is Piglets tea room for a coffee, and you could finish the day by popping along to Forest Row for the most incredible pizza at Java & Jazz.
Famous Five – any of the books!
Although the Famous Five were based in Cornwall, that doesn't mean we can't find places they would have enjoyed, a bit closer to home! Somewhere we think it would be possible to enjoy a play in the water and perhaps a bit of a scavenger hunt to give the children the feeling of solving clues. Take a look at Frensham Great Pond. Make sure you pack a picnic and ginger beer! Or take a small camping stove to make Anne's sausages and onion. Yummy!
The Railway Children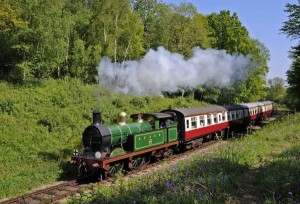 The Bluebell Railway was the site for the 2000 TV film version of the film and is full of evocative scenes to bring the book to life. During the May half term children age 3 – 15 years travel for £1 each on third class services. If you book the day before, there are also discounts on adult tickets. As you can now get from East Grinstead all the way to Sheffield Park, you can have lunch on the station at the Bessemer Arms, and treat the children to some train related goodies in the shop.
Horrible Histories – Terrible Tudors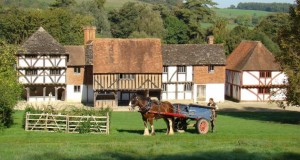 To bring this period to life, a visit to the Weald and Downland Museum would be perfect and over half term there are lots of traditional creative activities available, you can learn how food was prepared without modern technology in the Tudor kitchen. Look out for the Shire horses, plus traditional breed farm animals including Sussex cattle, Southdown sheep and lambs, pigs and piglets, Sussex Light chickens, and geese.
The Secret Garden
The Secret Garden was written with inspiration taken from Great Maytham Hall in Tenterden, but somewhere a little closer to home that gives a sense of the walled garden and a hint of mystery is Nymans. Our children love a picnic and a romp around the grounds, finding creatures and mini beasts. A hunt for the tallest tree in Sussex and some fun pretending to be Kings and Queens on the wooden throne. Over half term you can discover the family garden of Oliver and Anne Messel. See what's in their garden that you may have at home in your own garden – just maybe on a slightly bigger scale!
Wind in the Willows
So of course if we're talking about Wind in the Willows it has to be boats! "There is nothing – absolutely nothing – half so much worth doing as simply messing about in boats." Take a rowing boat out on the lake at Tilgate Park. Dynamic Adventures are currently installing a new pontoon on the lake which will open for the new season in time for half term. No need to book, but do take a picnic to enjoy overlooking the water.
We hope these book related ideas have brought back memories for you, and that you have a brilliant half term. If you use any of our ideas we'd love to hear from you – let us know how you got on.