We are all looking forward to Move Revolution's Prioryfields 2017.  Thank you for all your messages with ideas, and importantly your favourite activities over the past 5 years.  This year is definitely the 'best of the best'!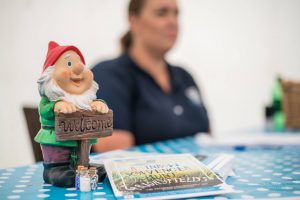 Many of us at Move Revolution have children (1 year up to 18 years old!) and we also have a wonderful Grandma … we know that FREE, child friendly, activities in the school holidays are simply wonderful…which is why we have created 3 days packed with crafts, dancing, music, and, of course animals!  This really is about giving back to our local community. We have Move Revolution teams throughout Surrey, Sussex and Kent from Brighton all the way up to Croydon and we are looking forward to welcoming back familiar faces as well as seeing many new faces! Every time we sell or let a home we put money back into free children's events!
Move Revolution's Prioryfields 2017 
 25th, 26th, 27th July  – 11am-3pm
Just to give you a taster…
Tuesday 25th July - Woodland day
Wednesday 26th July - Monster day
Thursday 27

th

 July – Farm day
We will be releasing the full Prioryfield's schedule in the next couple of weeks.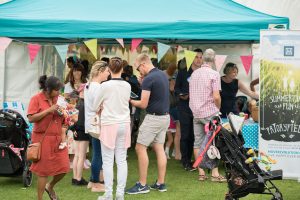 We are delighted to welcome back :
Boogie Monsters
We are thrilled that Boogie Monsters are joining in the fun at Prioryfields. It will be 'Mini' Boogie Monsters who will be with us – Kelly and Nicki part of the Boogie Monsters team. Boogie Monsters are professional musicians who are passionate about giving children the opportunity to hear and see live music being played. So come and 'boogie' with us on Wednesday!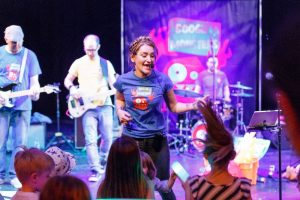 Reigate School of Ballet
Reigate School of Ballet will be joining us again – we love having them at Prioryfields! Many of you know and love RSB and already enjoy their classes. RSB offer complete all-round dance training – you will be only getting a 'tiny' flavour of what they do this week. Their classes include ballet, tap, commercial street, modern, tap, musical theatre, contemporary and toddler dance!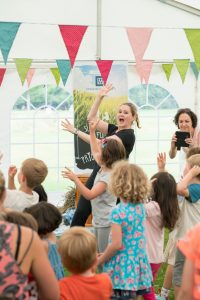 Squiggle Dot & Squeeze
We are thrilled that Flori Johnson of Squiggle Dot & Squeeze is helping with our Prioryfields crafts this year. Squiggle Dot & Squeeze are passionate about craft, believing that children can be inspired and captivated by craft activities, which go beyond that moment and entertain and educate them. If you haven't already bought a Squiggle Dot & Squeeze Craft Box you really need to take a look – they are perfect for the summer holidays packed with lots of activities giving hours and hours of fun (The Move Revolution team have enjoyed  'testing' the boxes – they are great fun!).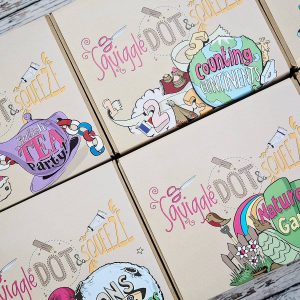 Kidsrome Farm
Kidsrome began around sixteen years ago when Craig's children joined a summer play scheme at a local church.  Being farmers, they were asked to bring some ark animals along to the holiday club – and this inspired Kidsrome mobile farm!
Move Revolution Prioryfields 2017 Competition!
Share your photographs with us on Facebook and Twitter. Use #moverevolutionprioryfields and the best photograph of the week will win a prize!
Move Revolution & The Crafters Market 2017
On Wednesday 26th July from 7.30-9.30pm. We will be transforming our Prioryfields Marquee into a craft shopping paradise, filled with wonderful local businesses from The Crafters Market. Come and join the Move Revolution team, with live music from Mellow Monsters.
Help us run even more events!
If you are thinking of selling or letting your home we would love to speak with you. You can chat with one of our Move Revolution team at Prioryfields. There will be team members from all our offices:
Reigate, Redhill & Oxted
Croydon Purley & Coulsdon
East Grinstead, Crawley & Lingfield
Brighton & Hove
Haywards Heath Burgess Hill, Uckfield & Lindfield
Tunbridge Wells & Tonbridge
Sevenoaks
If you'd like to chat to us before seeing us at Prioryfields call us freephone on 0800 0337670.