We are so excited to be sharing our 10th Birthday party with you all! You are invited to join us Wednesday 24th, Thursday 25th and Friday 26th July in Priory Park, Reigate, Surrey.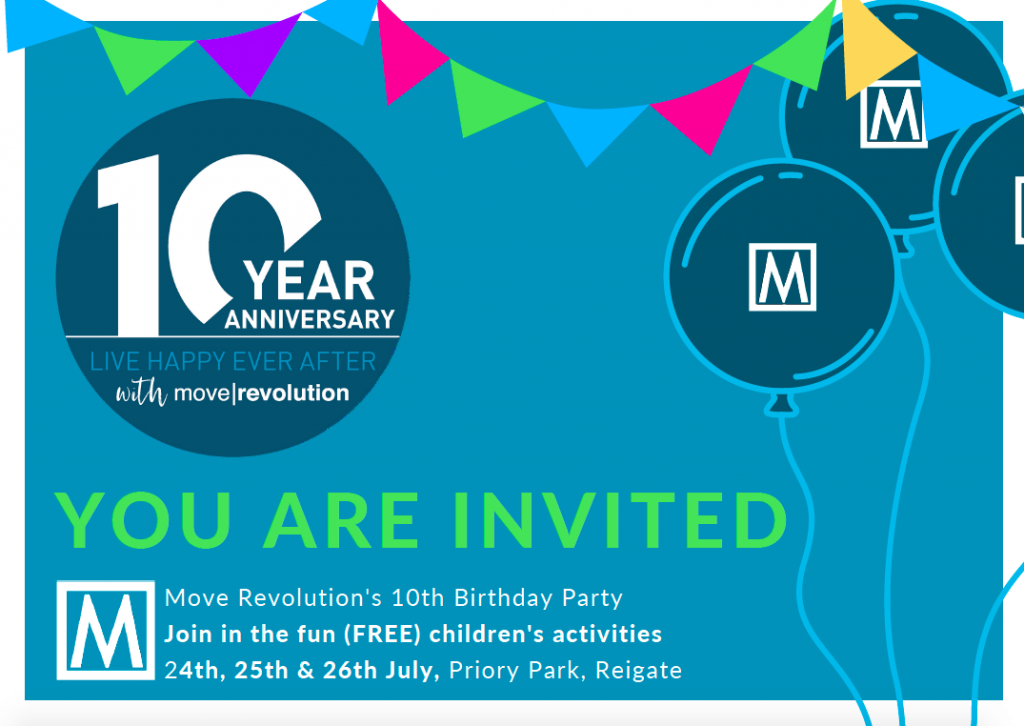 What's going on Friday 26th July?
Our party ends with a big bang of incredible dance sessions, and animals shows with fabulous Ranger Stu (number will be limited for the animal man show, we apologise in advance if you don't get into see one of the shows) We will also have Play-Doh, Kinetic Sand and craft activities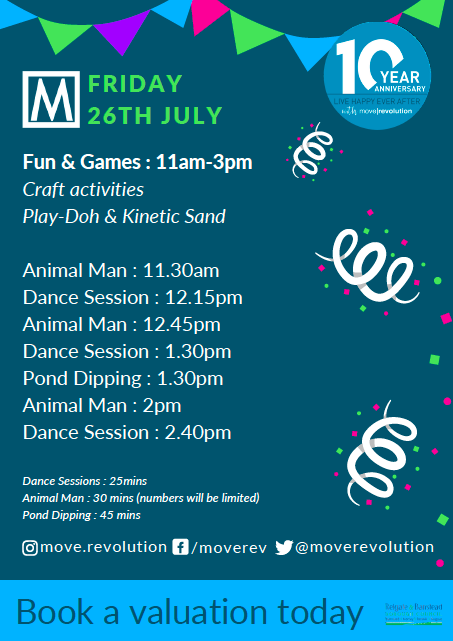 CLICK HERE TO SEE THE WEDNESDAY SCHEDULE
CLICK HERE TO SEE THE THURSDAY SCHEDULE
Follow us on Facebook to be the first to find out more information about our birthday party activities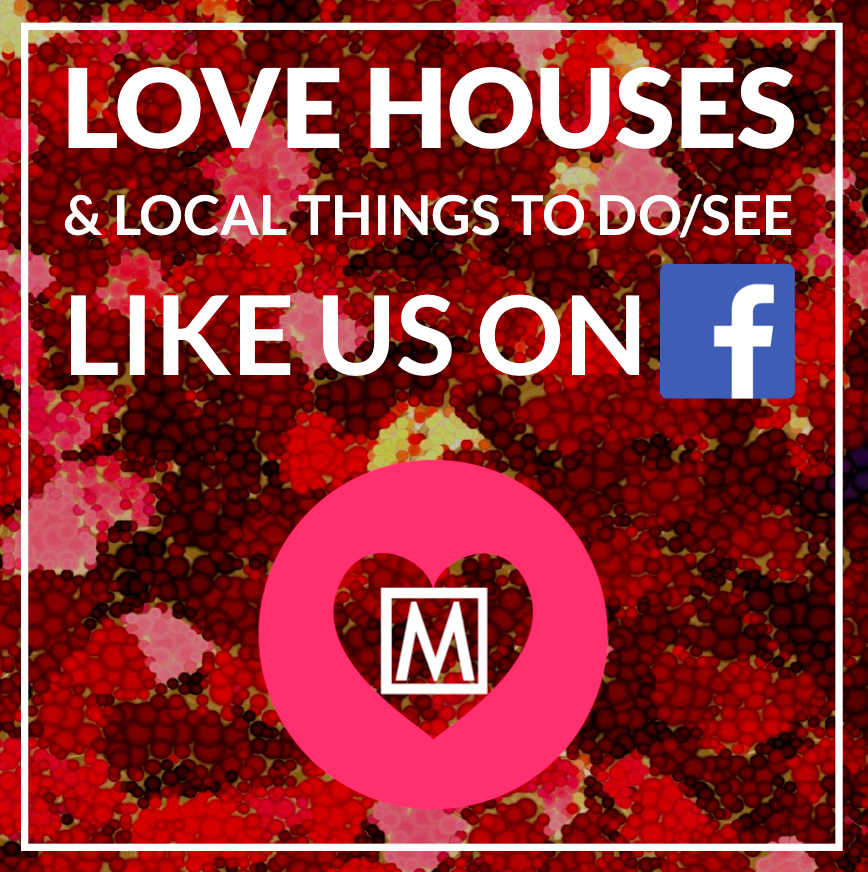 Our party is all about 'giving back' to our local community. If you are thinking of moving or letting your house please give us a call on 0330 223 1000 and book a valuation today.