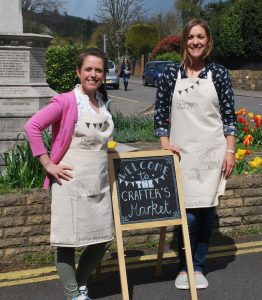 Last year was our inaugural joint event with the Crafters Market, and it was certainly a popular evening, with laid back live music and a great atmosphere to shop in. So much so, we've invited them back! We're big fans of this wonderful creative shopping experience, and we spent a little time with Sarah recently to find out more:
When were you founded and how has it evolved since then?
Liz and I sat in The Old Post over a yummy lunch and decided to go for it… A place to celebrate small local businesses and to sell our own handcrafted items had always been on our mind and it's something we had both been eager to do… and so The Crafter's Market was born in 2016.
After a lot of planning, research and marketing we launched our first Market on Saturday 30th April.
A lot has changed in just over a year. We have a solid following of lovely customers who regularly come along to each Market as well as having a book full of amazing stall holders.
We have also moved venues – from St Marks Church Alma Road to a more central location of Reigate Priory School. Our Market has continued to thrive in our new venue.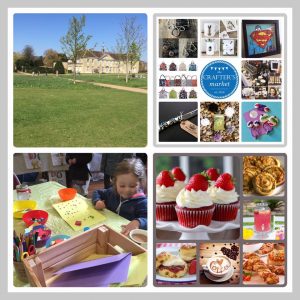 What do you enjoy most about working as part of your business / owning your business
We have really enjoyed getting to know all the stall holders who share the same passion for crafts and supporting those local small businesses as us. We love talking to people and really enjoy speaking to the people who come through our door on a market day.
We never expected it to be so big but we have loved every minute.
We love our Market and enjoy thinking up new ideas to keep it fresh.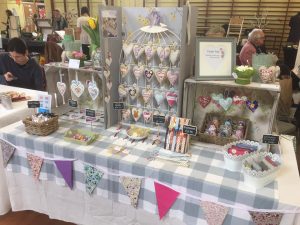 What is your biggest achievement to date?
Our biggest achievement has been taking the step to get the market going in 2016 and seeing it flourish just a year later. We are so glad so many people love The Crafter's Market just as much as we do!
Thank you for being part of Move Revolution's Prioryfields & The Crafters Market 2017. What are you looking forward to?
We loved taking part of PrioryFields last year- it was such a great community event. It was one of our favourite markets we held last year and we have been inundated with requests for stalls for the event this year due to how much fun they all had last year.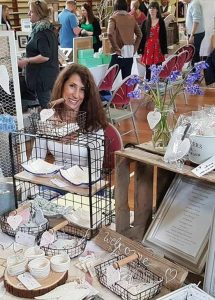 What does the future hold for your business?
We are looking forward to our new season starting in October. We have some new stall holders to introduce to everyone as well as some exciting new ideas to keep the market fresh… watch this space. Of course Christmas is just around the corner and is a very busy time for all our crafters so we are looking forward to having some very festive events in Reigate, Ashtead and Dorking.
Our Autumn Dates are:
October 15th (Reigate Priory Sch)
November 12th (Reigate Priory Sch)
November 29th (Ashtead Peace Memorial Hall)
December 2nd (Dorking Crossways Baptist Church)
December 3rd (Reigate Priory Sch)
Do you have a motto or inspirational quote? 
Love local, support local is something which we believe is very important to us and our stall holders.
How can we find out more about you (web and social links)?
You can find out more about us by visting our website at www.thecraftersmarket.co.uk, finding us on facebook at www.facebook.com/Reigatecrafters
or twitter @crafters_market
email us at reigatecrafterssurrey@gmail.co.uk