Is your garden looking colourful this summer?
We have asked Renée Canter, 'The Girl Who Gardens' to give us her top tips for a colourful garden!
What to Sow . . .
The seeds of Annuals can be bought in the supermarket, garden centre or high street homeware store for a couple of pounds a packet and they literally can provide hundreds of colourful flowers in just 1 packet!  Buy in May to sow outside straight away.  You'll need to read the back of the packet to make sure you have the right ones but here are some examples: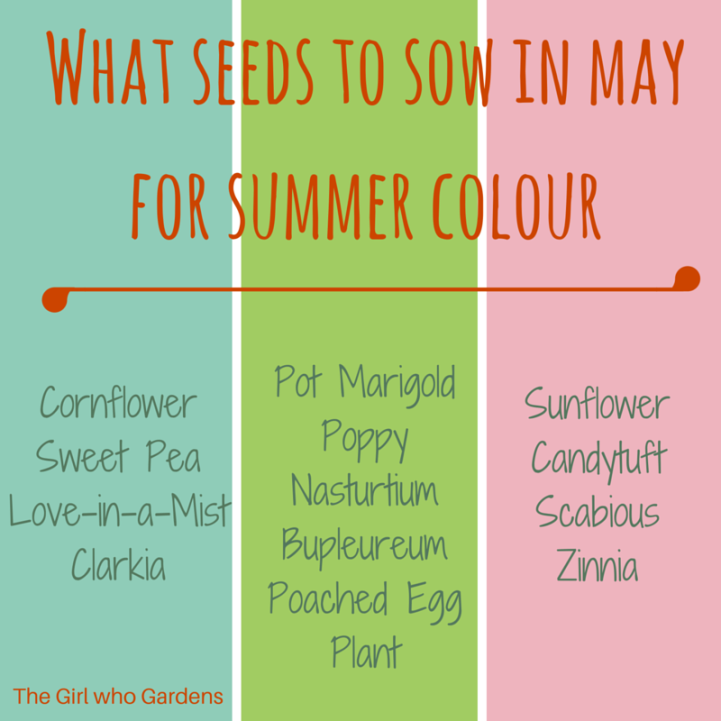 Annuals are plants that complete their life cycle in 1 year.  Summer annuals grown from seed will produce flowers within 6-8 weeks of sowing, flower all summer and then the plant will usually die with the first frosts in the Autumn.  They are a great gap filler between shrubs and perennials; working really hard for you during the Summer putting on a great display.  They then do you a great favour!  Once the flowers fade they set seed which drops to the soil creating plants and flowers for you again next year!
It's all in the preparation . . .
1st weed the area that you are going to sow to taking out anything you don't want however big or small (it might not be that easy to weed for a few weeks as all seedling tend to lo the same!)
If your soil is quite dry water it now so you don't wash away the seeds when watering after sowing.
Then rake over the area to break up the soil particles and give you a level area
If you're sowing several different types of seed, consider mixing them up to sow a random selection. Look at the expected heights to help you gauge.  I tend to mix two blends according to height and sow the taller plants at the back of the border and the smaller plants towards the front.
There are 2 different sowing techniques:
1 is very random: you liberally sprinkle the seeds over your area with your fingers. Once sown gently rake the soil again to cover up the seeds.  It will be hard to distinguish your seedlings from weeds when they grow so this may not suit everyone!
2 is more controlled: draw a line in the soil with your finger or a bamboo cane and sprinkle the seed along the groove you have made. This could be a straight line or a curved one.  Rake the soil back over the groove when sown.  When the seedlings appear you will see the line and know they are plants as opposed to weeds!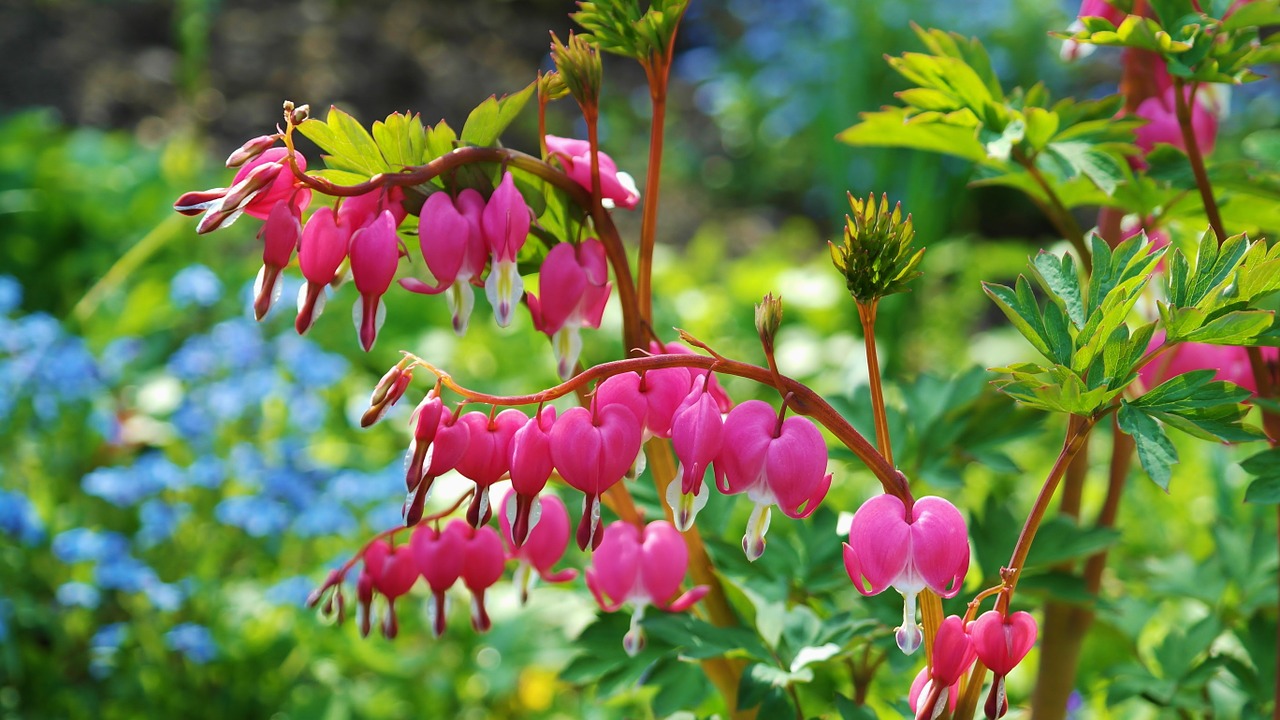 If it doesn't rain you will need to water your seedlings in the coming weeks.  They should poke their heads out of the ground within a couple of weeks – if they are bunched up together in places thin them out by snipping the emerging stems off with scissors.  This gives the others more room to grow and doesn't disturb their root growth.
You should see plants and flowers in 6- 8 weeks after sowing.  Deadhead the flowers with scissors or by pinching them off with your fingers throughout the summer to encourage the plant to flower some more.  Leave the flowers in place as we get to September though so you get your free seeds for next year!

Just have a go – it's dead easy and kids love sowing seeds too and they also love seeing all the different sizes and shapes of seeds.  You can see a video of me showing the 2 sowing techniques at www.facebook.com/thegirlwhogardens
Remember If you are live in Earlswood, don't forget to enter Blooming Earlswood 2016, the closing date is nearing fast and if you want your front garden to stand out this year (and next) one of the quickest and easiest ways to get it to pop with colour is also very cost-effective.