Introducing our New Guest Blogger the amazing Flori Johnson from Squiggle, Dot & Squeeze. Flori will be giving us top crafting tips throughout the year!
Great excitement to be asked by Move Revolution to join them as they start to bring to their community, tips, ideas and inspiration on all things home related. So that's where we fit in. Most homes have scissors and coloured pens, and if there are small children then this is for you. We will be sharing with you a crafty idea that's quick, simple and fun, to inspire you to sit down at the kitchen table with a cuppa and your kids to do some craft.
But before we get sticky, let me tell you a little about me and what I do. I am Flori Maisonneuve, the owner and creator of Squiggle Dot and Squeeze children craft activity boxes. In the days before my babes came into my life, I was a chef and my favorite time in those 10 years was working with and creating food with the amazing chef and food creator Heston Blumenthal. However, after the arrival of family, the long hours and demands of high end kitchens didn't work for me anymore. As the creativity had to go somewhere I decide last year to set up my company, creating craft boxes. The Squiggle, Dot & Squeeze range of six high quality craft activity boxes that are designed to excite and inspire children from four to eight years old, to take a break from technology, and instead create, explore and experiment by spending fun time crafting together.
Each unique craft box is packed with at least four activities each giving a different learning experience designed to offer hours and days of fun, representing great value for money. Boxes are filled with innovative ideas and all the materials required all conveniently packaged so you're ready to go as soon as the box arrives!
So let's get crafty together. Here is a really simple kite to make, for you to get out into the garden and enjoy in the summer breeze. Below are some step by step points or to view the how to watch our video https://youtu.be/MAUqZmpECn8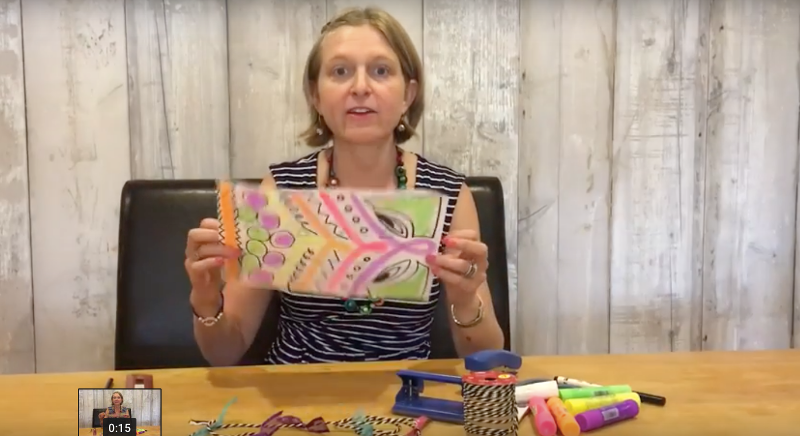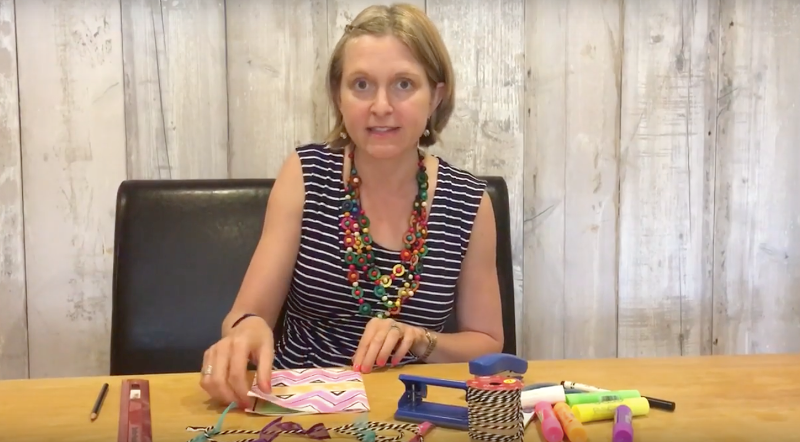 Decorate brightly a sheet of paper (A4) on both sides. Then fold it in half and crease then re open it and lie flat.
Now take a ruler and mark on the center fold line 2.5 inches and 3.5 inches. Re fold the page with these marks on the outside. Fold, (with out pressing the fold line) the corners to the 2.5 inch mark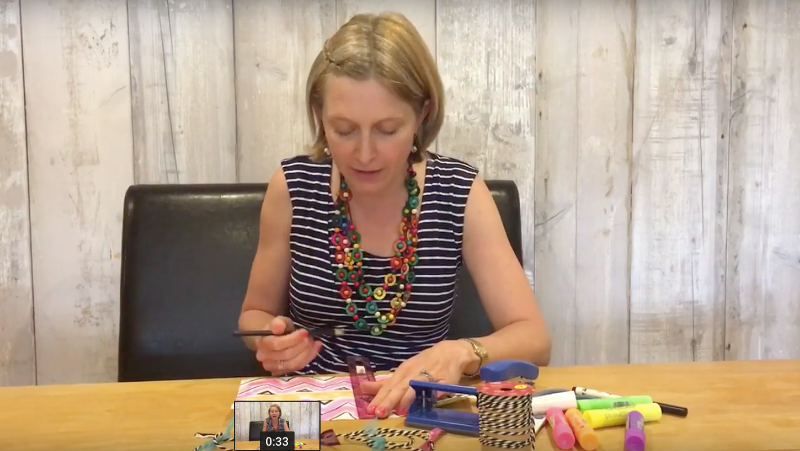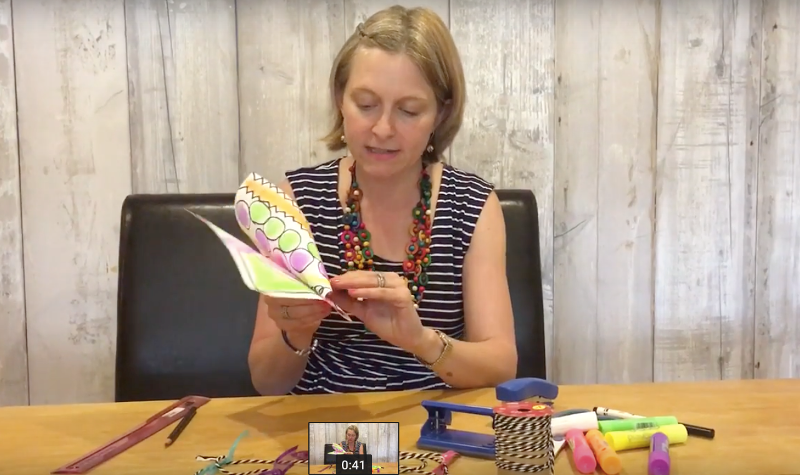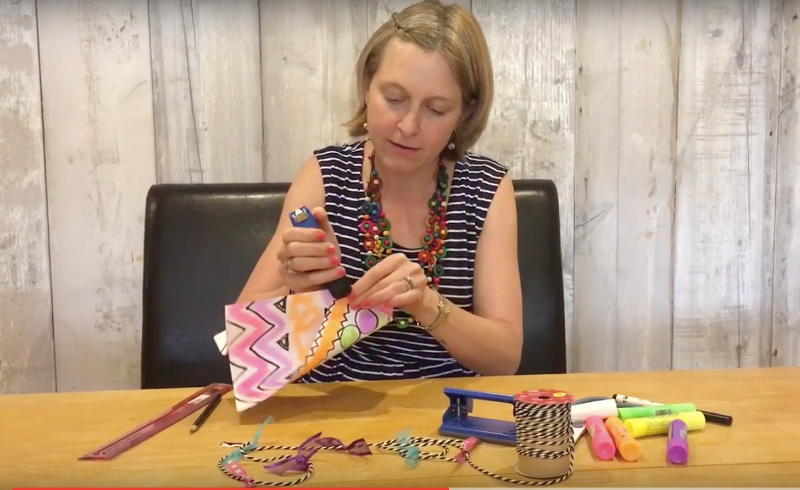 3. Staple them in place. Now punch a hole at the 3.5 inch mark.
4. Thread in the string and tie it. You are ready to fly away.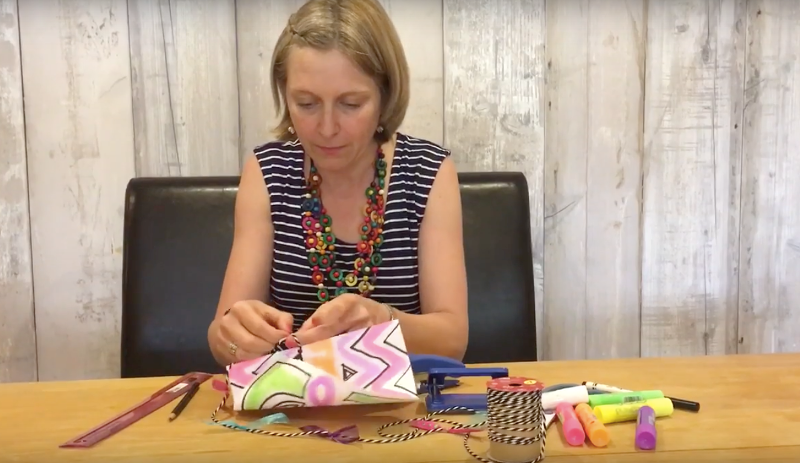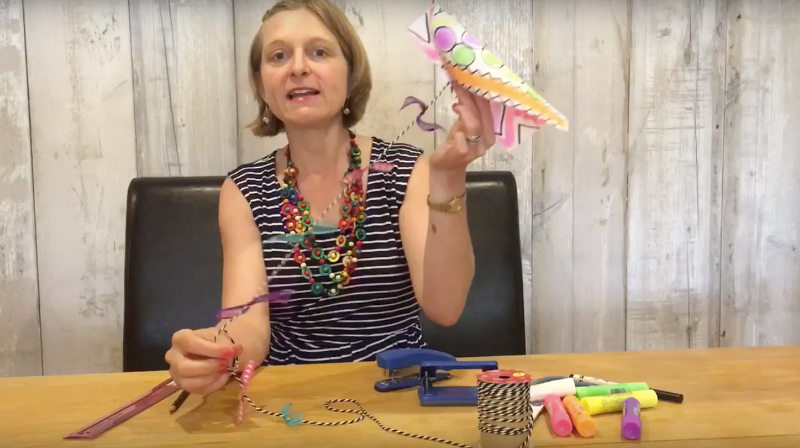 To see our range of boxes pop over to – www.squiggledotandsqueeze.co.uk
Or for crafty tips and inspiration follow us on Facebook – www.facebook.com/squiggledotandsqueeze
Look forward to bringing you some Christmas crafty tips in a few months with Move Revolution. See you then.
Flori Maisonneuve