Our craft blog for Easter 2016 was a big hit, we have added in some new ideas as well as some old favourites!
The holidays are almost here, but there's still time to stock up on craft supplies for those slow, quiet mornings at home, or perhaps an afternoon after a puddle splashing session when the tinies are having their nap.
The kids will love a mix of crafts and science activities, so we've had a good look for some creative ideas, some old favourites that perhaps you've just not had the time for yet, plus some that we've recently discovered.
There are only so many movies of Dan TDM videos they can watch on YouTube, right? (all things in moderation!)
Rainbow Volcanos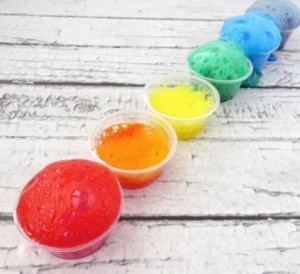 This one we wrote about last year and we've had a brilliant (messy) time with it when we tried!
Multi coloured volcanoes using bicarbonate of soda and vinegar… Great fun and we used some paper to create prints too.
Stick Crowns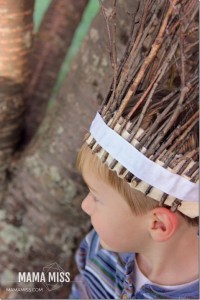 This one goes hand-in-hand with your outings trudging across muddy but beautiful landscapes!
Collect some sticks and make them into a very regal crown. You could tie it in with The Stick Man by Julia Donaldson if you have infant and preschool children.
Walking on Eggs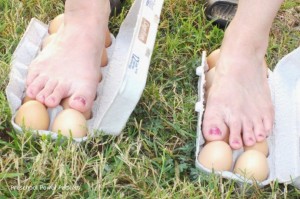 Eggs for Easter but this time walking on them! Are you brave enough?
They all need to be facing the same way in the carton, and you need to spread your weight over as many as possible to spread the weight.
A great chance to discuss how lying on a bed of nails is the same idea (although we don't recommend you try that!)
Don't forget to put some sheeting down to prevent any really messy accidents if you're trying this egg trick indoors!
Easter Egg Wreath
We love using colourful paper to make some cute wreaths for doors, it's great cutting practice for little ones and could make good Easter gifts for the grandparents.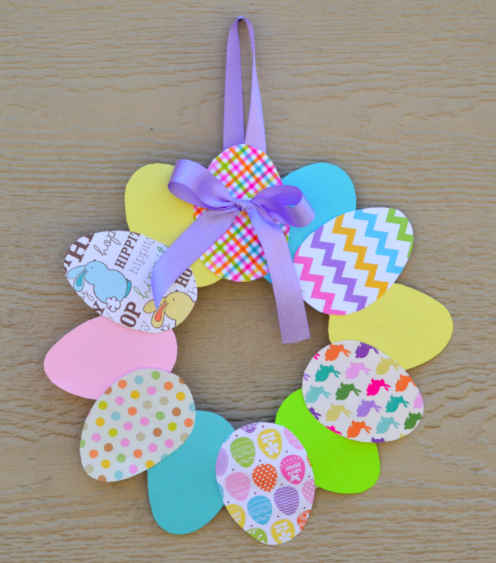 Finger Print Sheep and Fork Chicks
This one is adorable, family members will love these!
Which grandparent wouldn't love to have a cute painting from their favourite little person?
Find out how to make them here and here.

Paper Daffodils
These daffodils are so sweet! Love the cake case centres… We also have a version planned with green pipe cleaners and yellow tissue paper which we'll share when done. Love a daffodil, they're such a cheery sign at this time of year aren't they?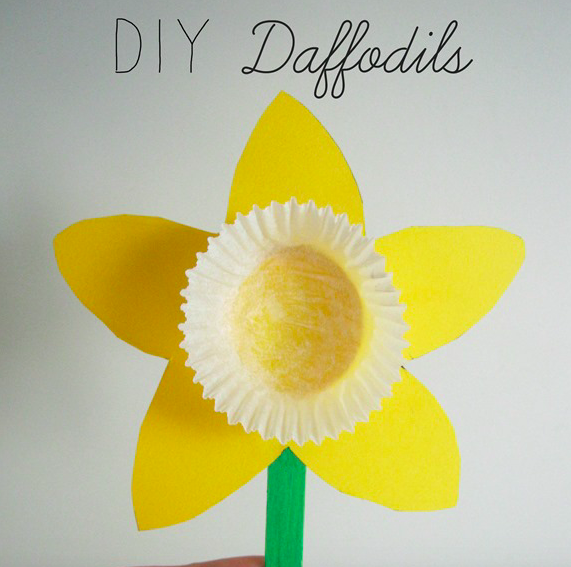 Dinosaur eggs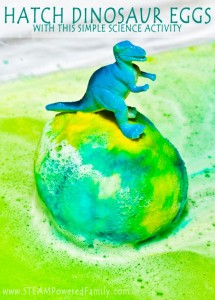 More eggs, but these ones fizz when you want them to hatch.
Another bicarbonate of soda experiment that is guaranteed to excite the kids!
As with the version we talked about earlier, you could extend this by doing some printing once the dinosaurs have all hatched.
Puffy paint Easter chicks
We've created some masterpieces using puffy paint before, and plan to make some "fluffy" Easter chicks this time around. We'll share when we've made them!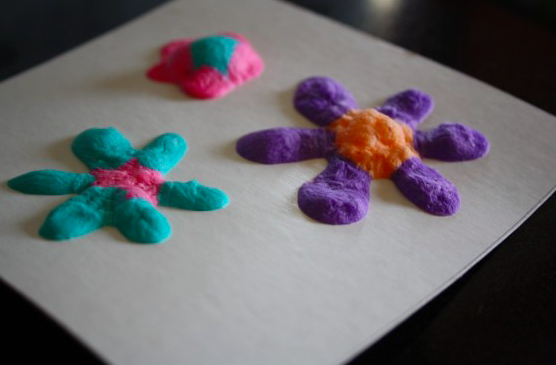 We hope you've enjoyed this whistle stop tour of Easter crafts and activities. Whatever you decide to do, we hope you, your children and all your family have a brilliant Easter.
If you're thinking of moving home, please contact our team on 0800 0337670, they would be delighted to chat with you and arrange to visit for a Spring 2017 Valuation.