Have you been to Lindfield? If you haven't, we hope this will persuade you to pop it on your list of places to visit!  After reading this you may even go one step further and be tempted to move to the village – it really is a wonderful place to live.
Not only is there a collection of fantastic independent shops, but it such a beautiful place to take a leisurely walk, watch the world go by with a delicious coffee from Lindfield Coffee Works and a newspaper. (Many of you who are reading this will have children, and 'the picture' of your days out won't be quite the same… but with a fabulous coffee in hand, an amazing park, a pond with loud splashing fountains … and perhaps a football, you are still in for a treat of a day out! And actually, hold that thought, we have an idea further down, for those with slightly older children, to get you that solitude you crave!)
Just a few of our favourite places in Lindfield:
Lindfield Coffee Works – unbelievable coffee, roasted on site.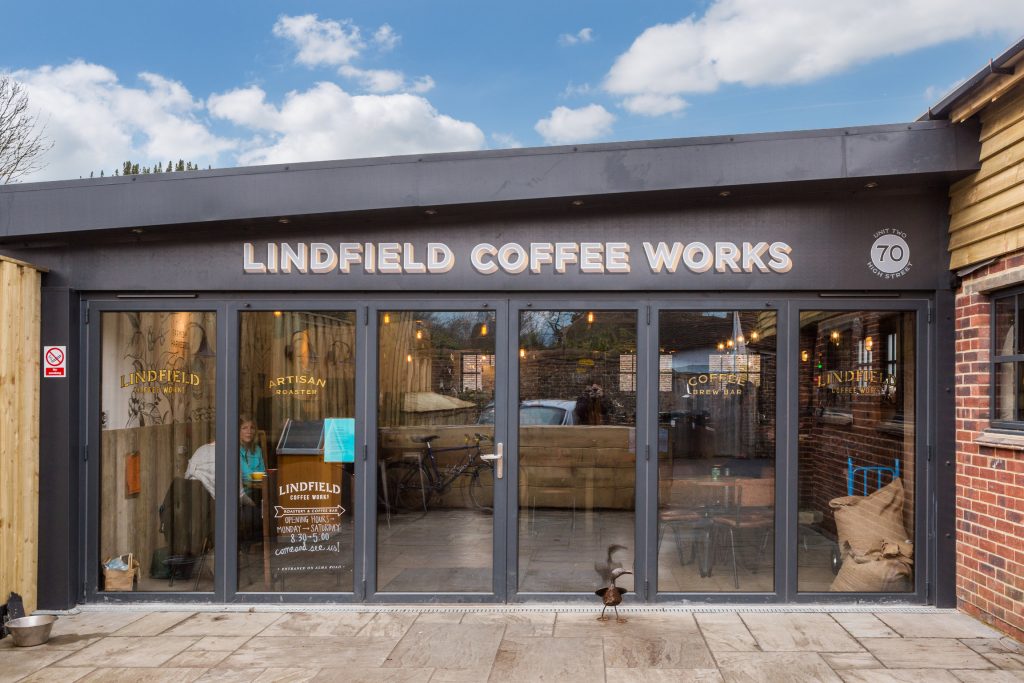 S.W.A.L.K – gorgeous gifts and cards, perfect for any occasion!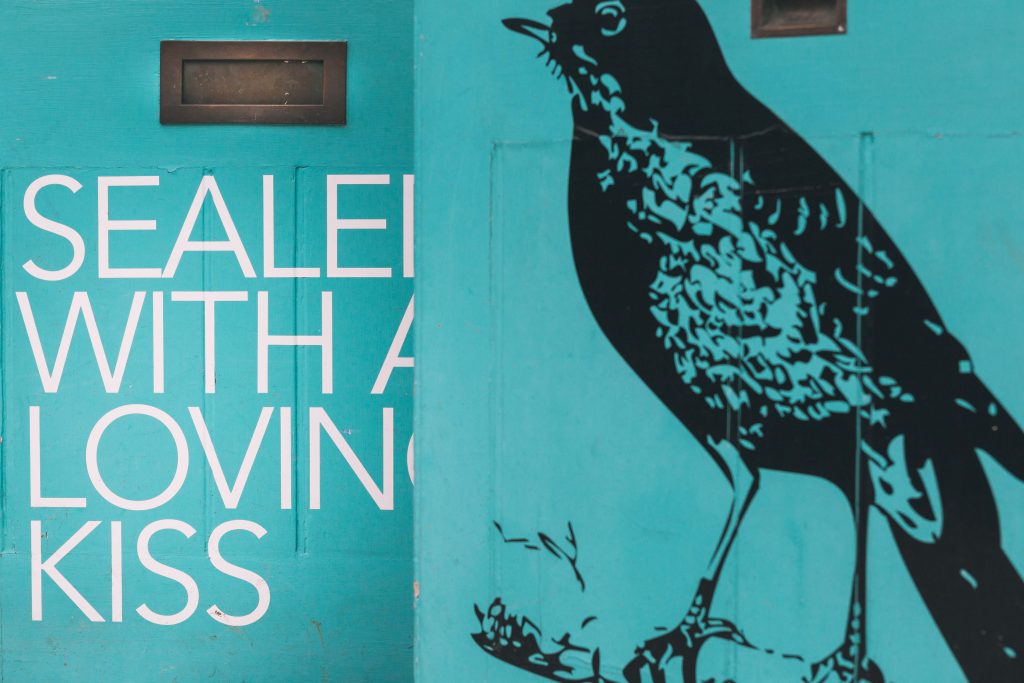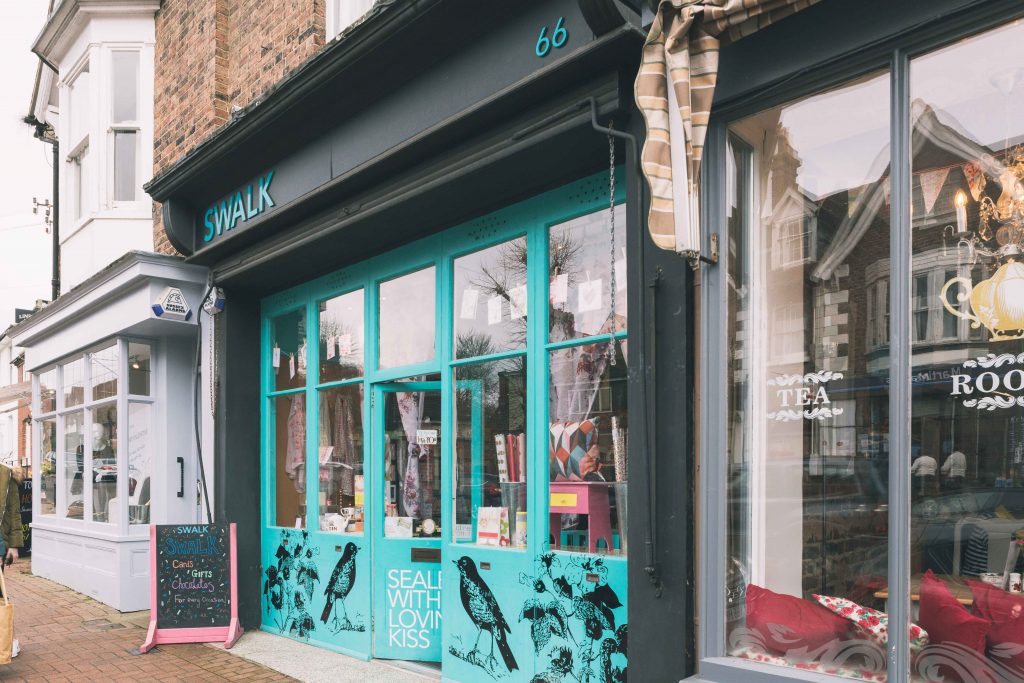 The Stand Up Inn – We love The Stand Up it has a great choice of ales (if that floats your boat) and their Thai food is delicious.
The Bent Arms – Excellent food and a fantastic beer garden which is perfect in the summer.
Tufnells – an ideal place to buy a gift for yourself! Or for friends and  family. Our own Mathew bought his wife some lovely French candle stick holders from there recently, and they were very well received!
Humphrey's – The Bakers on the High Street – Check out their reviews on Trip Advisor! This really is a throwback to a traditional bakers. The food is brilliant and very well priced.  You can pick up a delicious sausage roll, stroll down to the park, or enjoy on one of the park benches on the high street!
So that idea we had for a bit of lovely indulgent peace and quiet for grown ups is to utilise Lindfield Art Studio.  If you can imagine a cabin, but not just an ordinary cabin…one that is packed with art equipment, pots upon pots of paint brushes, incredible art displayed on the wall, clay creations and gorgeous displays of still life in every which way that you look.  During school holidays you could book your children in for an art day which will be action packed with different skills – from 5 minute art to longer more time consuming clay leaf sculptures. While they explore all the different mediums, you can kick back and relax with a coffee and a wander around the shops! Now that has to be worth a thought…
Take a read of Mathew's current article in Lindfield Life Magazine to get a real feel of this lovely village…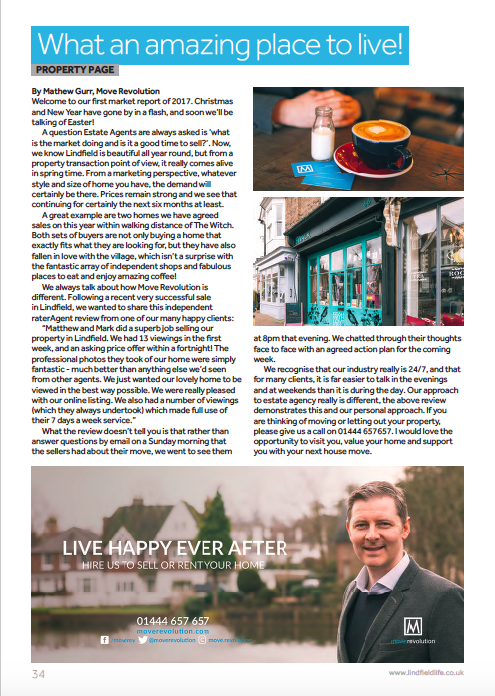 Mathew and his team have been very busy in Lindfield.  So much so that we received this note on Facebook a few weeks ago!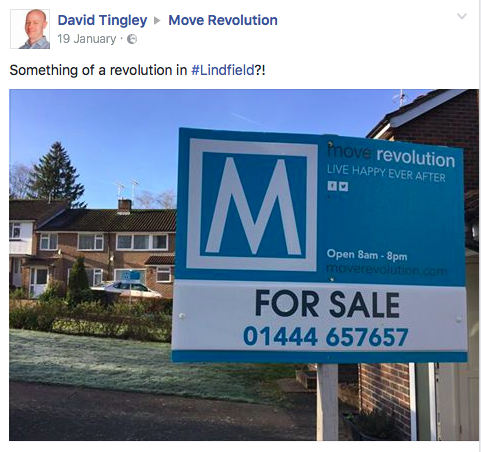 We have also had brilliant reviews via RaterAgent of our work in Lindfield, Haywards Heath and Burgess Hill (the area covers by Mathew and his team)
"Matthew knocked on our door and won us over straight away. He had noticed our property had been on sale for a long time and that our current estate agents had not used very good photos. His approach to selling our house was much more friendly, direct and action focused. The whole team made us feel important and that our house sale was as important to them as to us. If we move again, we will definitely be using Move Revolution!"
"Matthew and Mark did a superb job selling our property in Lindfield. We had 13 viewings in the first week, and an asking price within a fortnight! The professional photos they took of our home were simply fantastic – much better than anything else we'd seen from other agents. We just wanted our lovely home to be viewed in the best way possible. We were really pleased with our online listing. We also had a number of viewings (which they always undertook) which made full use of their 7 days a week service. "
"Viewing to Exchange was first class. We were able to second view on the Sunday which most estate agents don't do – it made a huge difference as we are re-locating. Throughout the process thereafter Mat was in touch and went the extra mile to help us through to exchange – which is not easy! I can't recommend move revolution enough – their service and commitment to working with you every step of the way to exchange was something I can say I have never experienced before. Thanks so much we couldn't have got there without their commitment and professionalism at the highest level. "
The reviews speak for themselves. If you are are thinking of moving or renting your home, Mathew and his team would love to hear from you.  Please call them on 01444 657657. or visit our Burgess Hill estate agency page, or our Haywards Heath estate agency page.