Have you been to The Fairy Tale Fair?
We love incredible family events.  We love Brighton. We love amazing reviews.  Add these all together and you have The Fairy Tale Fair!
Our Brighton Office has been raving about The Fairy Tale Fair, having received the Best Market & Community Event in the UK 2016 Business award, we can see why!  We are proud to be sponsoring The Fairy Tale Fair at Brighton Fringe! This is the first time they have been part of the Fringe – which is so exciting.  There will be 45 incredible stalls packed with local designers and makers, as well as delicious homemade treat stalls and, of course, the wonderful Brighton cafes perfect for you to pop into when you need a place to stop and relax in-between shopping!
We are very excited to announce our competition to win £50 of "fairytale money" to spend at the fair! 
To be in with a chance to win, you will need to like the Move Revolution Facebook page, linked here, as well as the original Facebook post, linked here. Entrants need to be over 18. The competition closes on 17th May 2017. We'll enter all the eligible names in a random draw, and announce the winner on 18th May 2017. GOOD LUCK!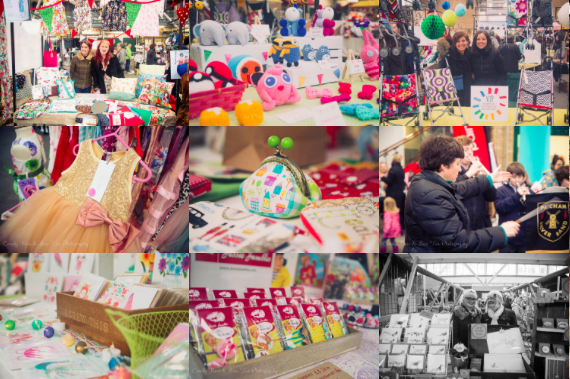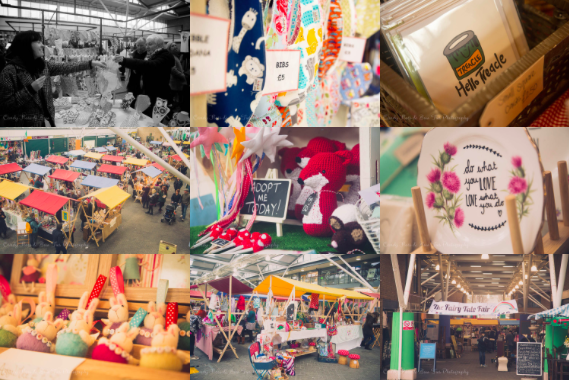 What date do I need to put in my diary? Saturday 20th May.
Not only can you enjoy the wonderful stalls, there will also be live performances including The Meebles Bubble Man – there will be lots more which we can share with you as soon as they are announced.
Where is the fair? Right in the centre of town!
The Fair couldn't be easier to find.  It is at the open market, Marshalls Row, London Road, BN1 4JU, Brighton. The market (although it is called the 'open market) is also fully under cover, so you've no need to worry about the weather.The London Road car park is about 5 minutes away, or on street parking available behind the market at The Level park for upto 4 hours. The venue is fully wheelchair and buggy accessible. There are toilets and baby changing within the venue.
How much are the tickets? It is FREE
Which is one of the reasons we are sponsoring The Fairy Tale Fair, we love events and activities that are free! (Although you will need to pay for the gorgeous things that you buy!)
If you are thinking of making 'a day of it' have a read of our fantastic blog written by Alex Goodman (who runs our Brighton & Hove office).  There are some amazing places to eat and drink in Brighton, just have a read here!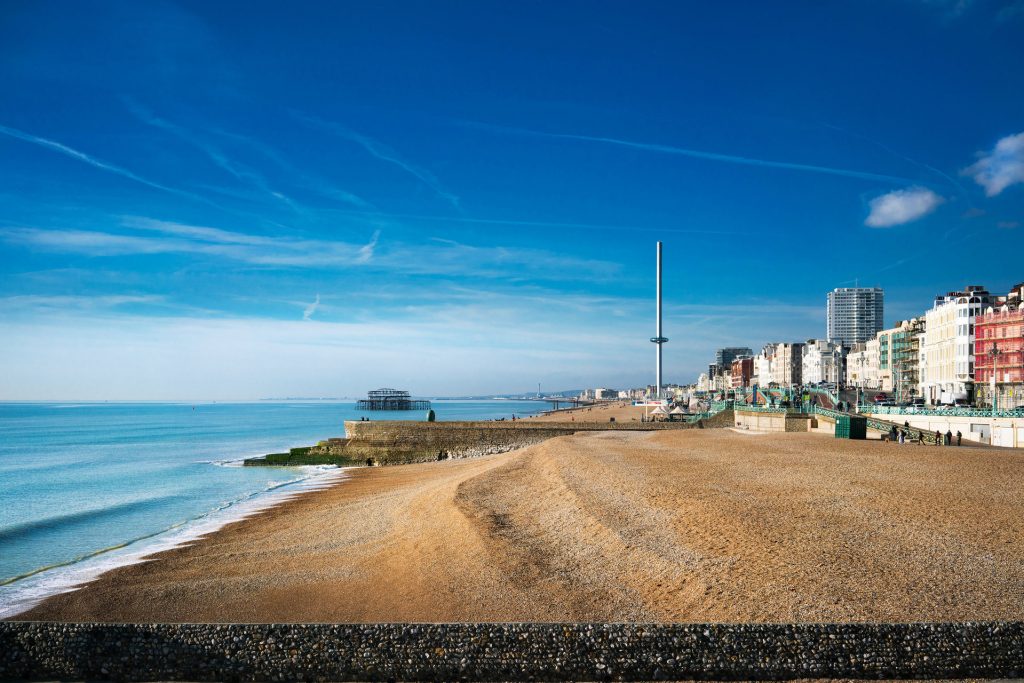 The Fairy Tale Fair is part of the bigger Brighton Fringe.  There are 185 other events and activities taking place on Saturday 20th May.  Why not make the most of your visit and book some tickets (check out all the free events that are taking place)
https://www.brightonfringe.org/box-office/shows/search/date/2017-05-20%3A2017-05-20
These are just a few of the things that we think look brilliant and caught our eye!
Baby loves Disco's Beach Beats which gets amazing reviews (and sells out very very quickly!)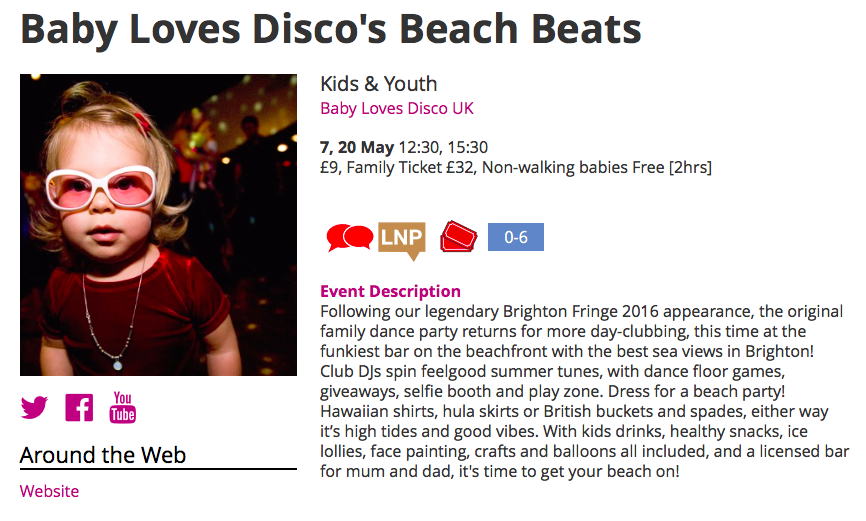 The Move Revolution team LOVES delicious food.  In particular our Creative Manager (Think…Chief of Imaging and incredible photographer!) loves incredible Street Food (he has written a brilliant blog all about Box Park, Croydon – if you haven't been you won't be able to resist going once you have had a read!) We know he is hoping to go to on the Food Tour!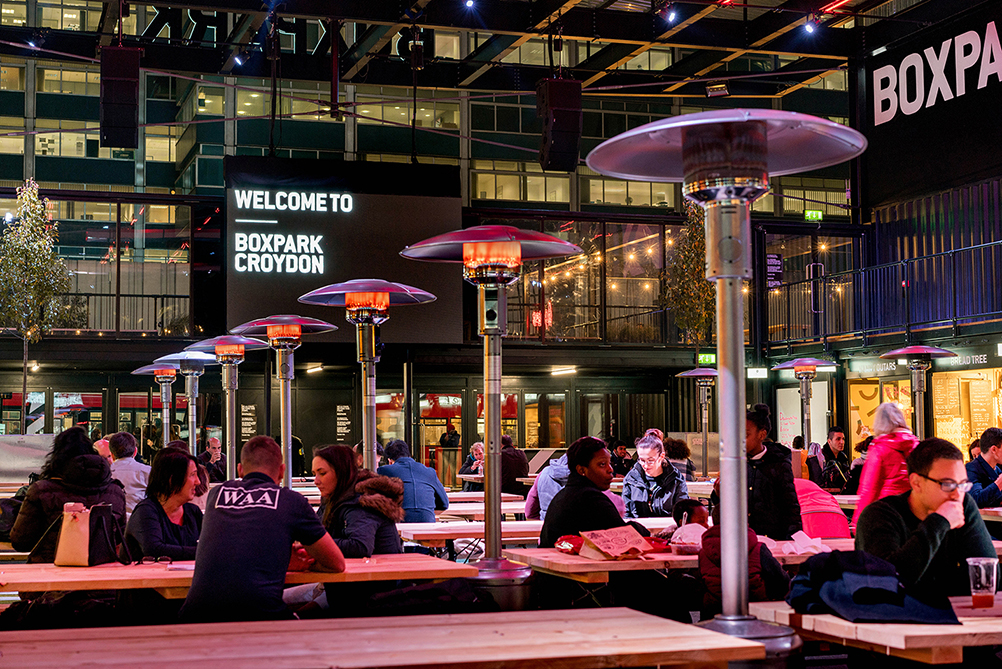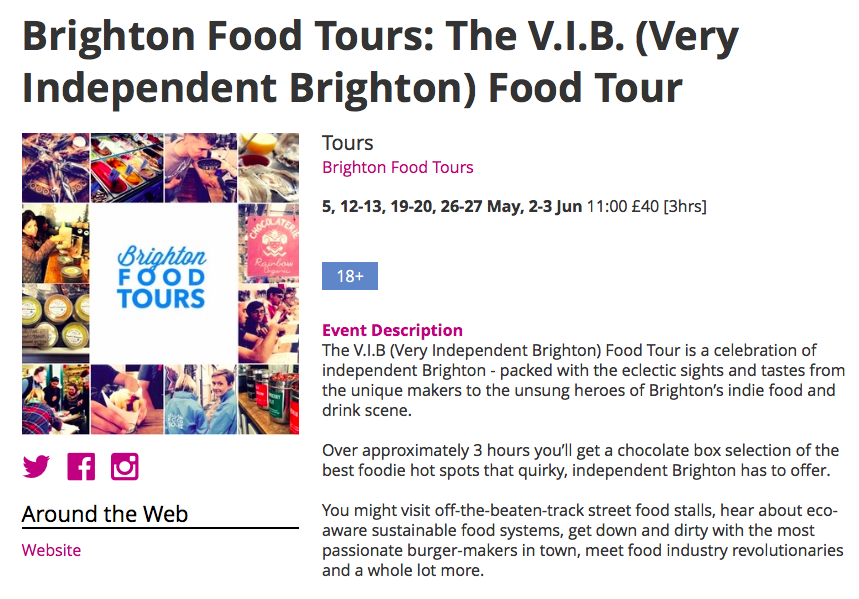 Have you put the date in your diary?
If you haven't made up your mind yet, and we haven't tempted you with amazing shopping, incredible places to eat and all the other Brighton Fringe events perhaps you would like to know a little bit more about The Fairy Tale Fair and why we love it so much.
The Fairy Tale Fair was launched in the summer of 2012 and is the creation of Claire Montgomery. As a designer and regular on the craft scene herself she decided to set up her own craft fair. She loves taking part in craft fairs but felt there was a lack of community-based fairs for all the family to enjoy. After a few months planning and hounding craft-y contacts The Fairy Tale Fair was finally born! The first fair was in August 2012. The Fairy Tale Fair has gone from strength to strength being featured in The Times national newspaper as well as many local blogs, magazines and press. In summer 2015 they gained Kallikids 'Accredited by Parents' status and then in January 2016 we were voted Best Market & Community Event in the UK in the Best Of Business Awards 2016!  As you can see The Fairy Tale Fair is destined to only get bigger and better!
We can't wait to see you – come and say hello!  If you are thinking of selling of letting your home in Brighton & Hove (or throughout the Surrey, Sussex & Kent) we would love to hear from you.  Please call Alex or Joey on 01273 921500.
Brighton & Hove                            01273 921500
Reigate & Redhill                           01737 888220
Caterham & Oxted                         01883 708388
Lingfield & East Grinstead             01342 888450
Crawley & Horsham                       01293 127620
Haywards Heath & Burgess Hill     01444 657657
Croydon, Coulson & Purley          0208 8193272
Sevenoaks & Tonbridge                01892 738388
Tunbridge Wells                            01892 300600