We love the excitement of a good fireworks display, and we thought you might too, so we put together some ideas for you throughout Surrey, Sussex and Kent:
Paul Brice, Crawley
Godstone Farm have a display which is great for younger ones, as not only does it start early at 5:45 which is perfect for under 5's, but the fireworks are all classified as low bangs, so a lovely way to introduce your small people to bonfire night!
The Star in Lingfield also have a great one planned with hog roast, beer tent and fancy dress competition complete with goodie bag prizes for children taking part.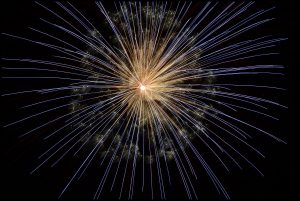 Mathew Gurr, Haywards Heath
I feel torn between both Lindfield's and Buckfield's displays as they are equally brilliant. Lindfield's is a brilliant torch light procession through the village and finishes up with the bonfire and firework display on the common.
The Cuckfield display is held at Cuckfield Park where they choreograph fireworks to music and is a great spectacle. It feels as though the whole village are out for it, a brilliant community event.
Paul Mulligan, Croydon & Brighton:
With fond memories of Sandersted Rec fireworks and enjoying a toffee apple in the freezing cold as a boy, I'd recommend The "Friends of Selsdon Primary School" display, following their inaugural event in 2016. The display is at 7pm, and tickets can be bought in advance online.
I am also working within our Brighton area at the moment and the family fireworks at Neville Road, Hove sound great! I haven't been to these ones yet but have heard good things about them as they're set to music and it's quite a spectacle!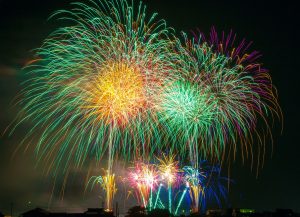 Zac Ship,Tunbridge Wells
I love the display in Edenbridge which has a huge turnout every year with the floats parading through town then the amazing firework display on the playing fields after where a famous effigy is burnt every year. Last year's was Trump, and I can't wait to see who it'll be this year.
Louise Simpson, Reigate
There are great fireworks opposite Queens Park, Caterham. Run by the District Round Table, they're a great evening out for all the family.
Sam Webb, Land and New Homes
The fireworks in Carshalton are my annual trip out for bonfire night; they're always fantastic and the bonfire is enormous!
So these are the ones we love, where are you going this year? One thing is guaranteed, the gun powder smell will be in the air, and you'll have spent all your cash on glow sticks and sweets for the children! The sign of a great bonfire night!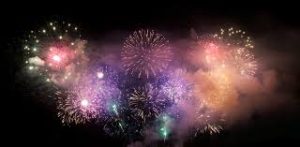 If you're thinking of moving, give the team a call on 0330 223 1000, they'd love to help, or you could fill in a valuation form here.