The wonderful Flori who runs Squiggle Dot & Squeeze has been thinking about Christmas for many months! Flori is our resident Move Revolution Craft Blogger, and supports us at Prioryfields with her awesome crafts activities – did you come and join in the fun?
Following a career as a chef, her life completely changed when she had her gorgeous daughter Sadie, she has channelled her creative skills into making crafting activities from scratch!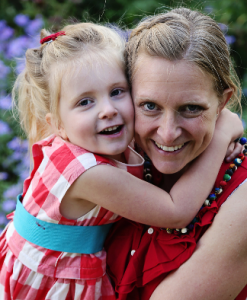 She loves all things crafts and Squiggle Dot & Squeeze activity boxes are fabulous! (Many of our team have given boxes as presents, or purchased for school holidays to give hours of fun for little ones!)
This Christmas Squiggle Dot and Squeeze have created two mini Christmas kits. They are perfect for the lead up to Christmas, or for that Christmas eve treat…
I Spy Santa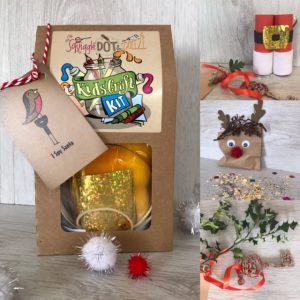 This kit contains 3 mini project ideal for building the magic and fun with your mini crafter.  Make your own Santa spotting Binoculars , Mix up magical reindeer feed and craft up super cute Reindeer packaging for leaving your feed in for the reindeer team. Santa may need a key but one made with love by your mini crafter will definitely do the trick.
Smells of Christmas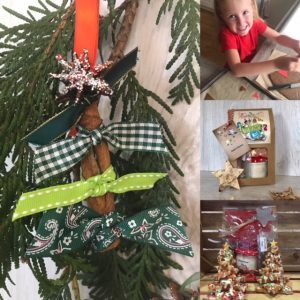 Christmas eve baking and making. A treat for the senses as you stir up delicious gingerbread and make a pair of gingerbread Christmas trees. While they bake you can craft up a spice inspired Christmas decoration.
Go to www.squiggledotandsqueeze.co.uk to order! Both are £10 each and contain everything you need to make your Christmas creation.
Of course there are lots of other craft kits available from from Squiggle Dot and Squeeze with larger kits that are perfect for a real crafty treat… get organised and stock up now.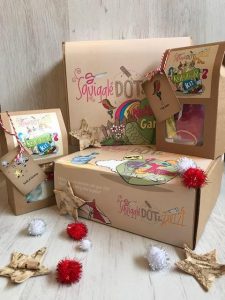 You can also meet Flori at the Country Living Fair Christmas Fair 2017. Squiggle Dot and Squeeze are heading up to the bright Christmas lights of London as they exhibit at The Country Living Christmas Fair. This is a truly amazing Christmas shopping experience and comes highly recommended from the Move Revolution team, many of whom have loved going to Islington over many years to enjoy Christmas Shopping at the fair, it's also the perfect excuse to have a girls day out! Keep an eye out for our competition to win 4 tickets to the Country Living Show London Courtesy of Squiggle Dot and Squeeze…
If you're thinking of selling your home, please give the team a call on 0330 223 1000, or fill in the valuation form here.