Always a hotly anticipated time, some of us embraced the busyness and booked grotto tickets in September – madness! For those of you who are still considering Christmas grotto options or who are planning in some places to go and do Christmas activities, this blog with some ideas from our Area Sales Managers is for you!
Sam Webb, Land and New Homes
Lapland UK is amazing a truly magical experience for the whole family although it's definitely a once in a blue moon type of treat! I know that Nici Jordan our Marketing Director is treating her children this year… and they don't know yet so it will be an amazing surprise!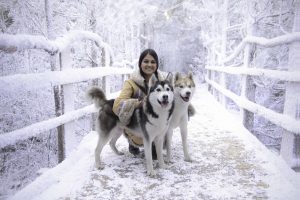 I also like Chessington Garden centre as it's great value and they have a lovely food hall as well as a great Christmas decoration selection.
Mathew Gurr, Haywards Heath
Our favourite place without a doubt is Glow Wilde at Wakehurst in Ardingly and there are still tickets available! It's great for all of the family and the different colours of lanterns and lakes lit up are all very impressive.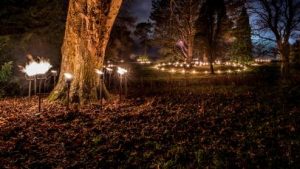 Paul Mulligan, Croydon
If you like beer and bratwurst then Winter Wonderland in Hyde Park is a must visit. Only a short train ride from East Croydon – the steins of beer and bratwurst sausages are well worth the trip!
Also highly recommended is the ice rink at Hampton Court, it's an amazing setting!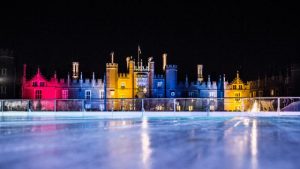 Zac Ship, Tunbridge Wells
I really love Hever Castle at Christmas as for me the grotto is so special with the stunning gardens making it a great setting. The pre booked tickets for the grotto are fully booked but there are options for on the day tickets, and it's well worth going along for a walk in th grounds.  – You can't beat the grotto here which is in the stunning gardens that are often covered in fake snow with rides, husky's and the castle is dressed for the occasion too.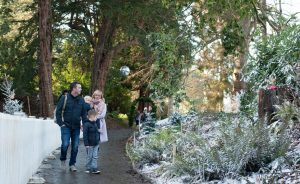 Louise Simpson, Reigate
Godstone Farm always have a great grotto and the added bonus of the farm to visit at the same time. This year Santa is returning to his special festive Christmas Cabin along with his team of brilliant Elves and a sleigh load of pressies. Great fun!
Sarah Sproston, Marketing Manager
Having been on the Kent and East Sussex Railway in the summer, the Santa specials look just that, special! There's still good ticket availability and every child receives an age appropriate gift from Santa himself whilst teenagers (13 to 15) receive a scrummy box of festive chocolates which we think is a lovely touch!
Katie Rest, Sevenoaks
Katie recommends visiting Biggin Hill to see the big man, where you can join him for breakfast at the Lookout coffee shop on 19th and 22nd December. He'll arrive at 9:30, say hello to all the children and then depart at 10:30. Sounds like a lovely event where the children are bound to be wowed by having breakfast with the *actual* Santa!
Are you thinking of moving? Our brilliant teams would love to help and you can reach them on 0330 223 1000, or fill in the valuation form here.