We are thrilled with the list of sports clubs and businesses we have joining us at the Move Revolution Kids Active Village this year, and we had a chat with some of them to hear all about what they have planned and how you'd find out more about them:
Old Reigatians Rugby Football Club – Ben Hamps, Chair of the Mini's section.
Move Revolution's Kids Active Village will present our club with a fantastic opportunity to promote the game of rugby to local parents and children (girls & boys) and give them a real insight into what is a great sport for all ages and abilities.
Old Reigatian Rugby Football Club (ORRFC) was founded in 1927. Since then our club has to continued to mature and grow. We now offer rugby from age 4 via our Mini's section all the way up to and including adult rugby. Currently we have just over 1000 members of which over 500 are players.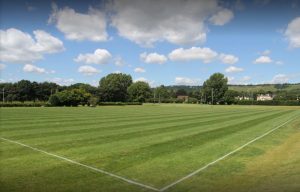 What do you enjoy most about volunteering at the club?
From a volunteer point of view coaching rugby is really enjoyable for so many reasons. After years of playing the game it's great to give something back and pass on what I have learnt through three decades of the sport. Primarily though it's about the children having fun. Seeing a group of happy faces whether you are training or playing competitively is a great feeling and passing on a team spirit and ethos through rugby is very rewarding.
Do you have a motto or inspirational quote?
Our club like many others focus on the RFU's core values:  Teamwork, Respect, Enjoyment, Discipline and Sportsmanship and these are what makes the game special for those who enjoy the environment and culture they create. However, one of my personal favourites from an old school teacher is: "Be the best you can be!"
How can we find out more about the club? Do you have any joining offers/free try out sessions?
Please do come and visit us. Our address is: Geoffrey Knight Fields, Park Lane, Reigate, RH2 8JX.
Our Minis train on Sunday mornings from 10am starting in September through until the end of April. Those children new to the club are given three trial lessons for free!
More information can be found on our website also at: https://www.oldreigatianrfc.com/info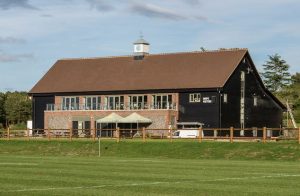 Reigate School of Ballet – Joanne Evans, Owner
We are really looking forward to working with the Move Revolution team, being part of an exciting programme of events which benefits all local children.
The Reigate School of Ballet & Commercial Dance was founded in Shirley Knight and Penny Lambert in 1963. Shirley was a professional ballerina and had danced with Margot Fonteyn, who herself lived in Reigate, where her statue still stands proudly. Jo Evans, who like Shirley, was trained at the prestigious Royal Ballet School in Richmond, joined the school and eventually became the Principal when both Shirley and Penny retired.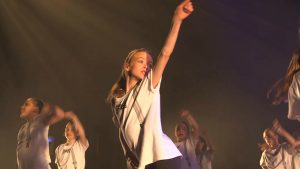 Since then, the school has grown considerably and has maintained its status as the leading dance school in Reigate and the surrounding area. The school now teaches all theatrical and commercial dance genres from the ages of 6 months to adult in a fun and welcoming environment, believing that dance is important for every child's development and wellbeing. The school specialises in ballet, but has a strong reputation in all current commercial dance forms – contemporary, tap, commercial street & hip-hop, musical theatre, acrobatic dance, adult dance and fitness classes. The school has a large contingency of older children also, which proves the children are happy and fulfilled. With nearly 1000 children, the school is proud of all its achievements and continues to be the most prolific performing dance school in the area. We are passionate about dance, and with a high degree of highly qualified dance teachers with commerical and teaching experience (2 Royal Ballet trained teachers, 1 ballet examiner, West -End & TV commercial experience etc.), we truly believe dance is for all.
What do you enjoy most about working and owning your business?
Meeting new faces and working with children. Dance and performing is what we know best, and we love passing on our experience to the new generations.
Do you have a motto or inspirational quote?
OUR PASSION IS DANCE FOR ALL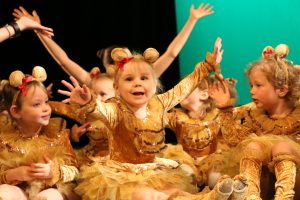 How can we find out more about you? Do you have any joining offers/free try out sessions?
WEB – www.reigateschoolofballet.com
FACEBOOK – https://en-gb.facebook.com/RSBalletandCommercialDance/
TWITTER – https://twitter.com/RS_Ballet
INSTAGRAM – https://www.instagram.com/reigateschoolofballet/
All year round, we offer 3 FREE TRIAL CLASSES for everybody, to ensure both parent and child are happy.
ALSO – for this term only, sign up for our new Acro Dance class on Mondays for 1 term and receive a whole term of MODERN DANCE classes for FREE: £55.50 for the term for 11 Acro Dance classes PLUS 11 Modern Dance classes (classes are back to back on Mondays).
Boogie Monsters – Kelly Smith, Founder and keyboard player
Thank you for being part of Move Revolution's Kids Active Village 2017. What are you looking forward to?
We love being a part of such an incredible local event – last year was fantastic! We are looking forward to seeing some more incredible costumes and meeting lots more families taking part in the running – adults and kids!We can't wait to bring you some more silly action songs and running / exercise themed music to get everyone moving – that includes YOU mums and dads!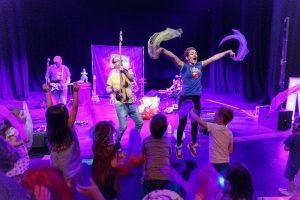 Tell us about your business/club/when were you founded and how has it developed since then?
Boogie Monsters was founded in July 2014. I am a mum of 2 and a musician, and I was very keen to introduce my children to music from an early age. However, I soon discovered that a lot of children's music is very cheaply made, synthesised and frankly not very exciting or inspiring – for either children or parents! I wanted to ignite a passion for REAL music, with real musicians playing instruments  – the excitement of a live band! I wanted to create a family experience where people could sing and dance together, and for children to get to see live music in a setting that isn't usually very accessible to them. So I created Boogie Monsters with my brother Ben (guitar), and other professional musician friends Nicki (singer), Martin (bass) and Steve (drums)! With a focus on high quality rock and pop music, our aim is to appeal to parents and children alike, with our musical mash-ups of chart hits, TV and film favourites, funky nursery rhymes and rocked-up action songs. We use bubbles, colourful props, inflatables, ribbons, a parachute, confetti and much more to encourage the children to interact with us and the music.
Our first family gig was in a church hall in Reigate, three years ago and since then we have played to thousands of people across the UK, at our own organised live gigs as well as at public festivals, birthday parties and organised family events.
The band have won several awards, including Best Children's Business in the Muddy Stiletto Awards last year.
We have also used our music to work with hundreds of children with autism and other disabilities throughout the country, working with Music for Autism, as well as putting on concerts for Shooting Star Children's Hospice and The Children's Trust in Tadworth.
What do you enjoy most about performing and running the band?
I feel very proud to have created something which is completely different, and although owning your own business takes incredible commitment and drive, it's very rewarding and gives me the opportunity to perform again and the flexibility I need to work around family life. Playing in a band is the BEST fun ever, and I am lucky to have a job where I am having a great time!    When we are performing, we just love watching the children's reaction to the band – I hope for them to be inspired by seeing us play, particularly when it's music they can relate to. My son has been to nearly every one of our public concerts, and is now a budding drummer!
What has been your most memorable event/milestone to date?
There have been so many special performances over the past three years, but earlier this summer we performed every day at Camp Bestival, the UK's largest family festival, and this was a fantastic experience for us. We had an amazing tech crew so the sound was incredible, and we had a huge stage and space to perform in. We all dressed up as 80s rock stars to fit in with their rock star / pop star theme this year. Performing to such a huge number of people was a real buzz and we can't wait to do it again!
Do you have a motto or inspirational quote?
We like this from Stevie Wonder…'Music, at its essence, is what gives us memories. And the longer a song has existed in our lives, the more memories we have of it.'And this from Roy Ayers…'The true beauty of music is that is connects people. It carries a message, and we, the musicians, are the messengers.'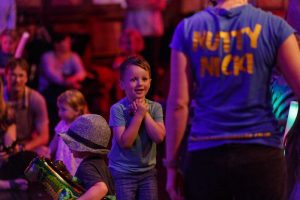 How can we find out more about you? 
www.boogiemonsters.co.uk
www.facebook.com/boogiemonstersuk
www.twitter.com/Boogie_Monsters
www.instagram.com/boogiemonstersrock
We will bring you more details of the other clubs and businesses who'll be joining us soon, so watch this space!
To help us bring you more and more of these quality free children's events, please let us know if you're thinking of selling or renting your home, the team would be delighted to show you how they can help you do it efficiently with great customer service – 0330 223 1000. Have a look at our 5 star reviews on RaterAgent – we truly are great at what we do!