When looking for a new build home, we are certain you will expect luxury design and an impressive, finished product including top of the range fixtures and fittings, all whilst being set in an ideal location. Move Revolution Land and New Homes are delighted to work alongside Mac Group Ltd, who time and time again deliver on all of the above.
Introducing Mac Group Ltd…
The family run business was established back in 2011. They are highly renowned and respected for their efficiency, quality, professionalism, and their sympathy for the environment. Their team boasts highly qualified personnel including many experienced specialists within their field, as well as consultants and skilled trades people to ensure only the highest standard of operation. The team behind Mac Group Ltd, live and work locally to their developments, they make it a priority to always put themselves in the shoes of their buyers by buying into areas in the same way they would if they were a prospective buyer. The same goes for their interior finishes, which have been considered down to the very last detail.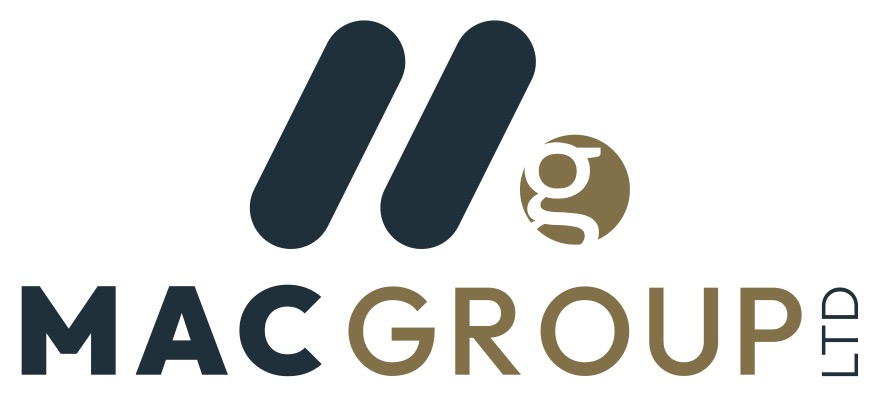 They continue to build on their impressive reputation, endeavouring to provide affordable yet luxury homes which are equally sensitive to the environment as well as the individual's needs to ensure, comfortable easily managed living spaces.
In recent years, the company has grown from strength to strength, bringing numerous developments from concept to completion. Their expertise focuses on delivering homes that have a lasting value, from luxury homes and apartments, PD's, and mixed-use developments.
Their flexible approach has benefitted them in establishing long lasting relationships with clients, funders, investors, and end users as well as the communities who they work very closely alongside.
"As a family run business, with a focus on residential properties of all sizes, we are committed to providing our customers with exemplary service. Our new homes are designed and built to the very highest standard, with the demands of the modern homeowner very much in mind. Our stunning properties and developments are set in carefully chosen well-connected locations. We ensure our homes blend beautifully within the area in which they are set in."

Mark McElduff, Founder & Managing Director

They have recently launched a brand-new development in Woodfield Hill, Coulsdon consisting of two-bedroom apartments, four-bedroom semi-detached houses, and three-bedroom detached houses. 
Perfectly positioned between Coulsdon, Old Coulsdon, and Chipstead surrounded by various lovely green open spaces within close proximity to enjoy such as Farthing Downs and the Surrey Hills Area of Outstanding Natural Beauty. Local amenities of Coulsdon town centre are a short 5-minute drive as well as Coulsdon Town and Coulsdon South Train station offering a 30-minute commute into Central London. For those driving to work this location offers excellent access to the M25.
We have also had the pleasure of working alongside Mac Group Ltd previously on three of their former sites.
"It has been a delight selling Mac Group Ltd developments, knowing that they have not sacrificed any details with their end results. They always pick amazing locations as well as, paying careful attention to detail when it comes to their final product but not over asking on price."

Daniel Pinckney, Senior Sales Manager
Very much like Mac Group Ltd, the team at Move Revolution prides themselves on their fantastic customer service which is notable from start to finish. Our professional in-house photographers and marketing team help to bring dream homes alive even before completion, through beautifully staged photo's, Move360 videos for virtual viewings, and development brochures with carefully written copy to attract the perfect buyer, by creating lifestyle profiles for our specific target audiences as well as their lifestyle needs.
Ed Price, Property Photographer

Jack Beard – Senior Creative Designer
Hopefully, we have tempted you to find out more or view some of their current homes!
Please feel free to give us a call on 020 8819 3272 alternatively, drop us an email, we would love to help arrange a viewing for you as well as register you for any upcoming homes, to ensure you don't miss out!
We have a new Land and New Homes Manager, Dean Hamshaw…
Click here to find out more.
Do you follow us on Instagram? @moverevolution_landandnewhomes
Book a Valuation Today
Move Revolution Land & New Homes