Are you looking forward to Move Revolution's Prioryfields 2018.  Can you believe this is the 7th year of Move Revolution summer holiday events in Priory Park, Reigate! We always welcome your feedback, thoughts and ideas – we love hearing what you would like to do … and you have said to us… we love it just the way it is!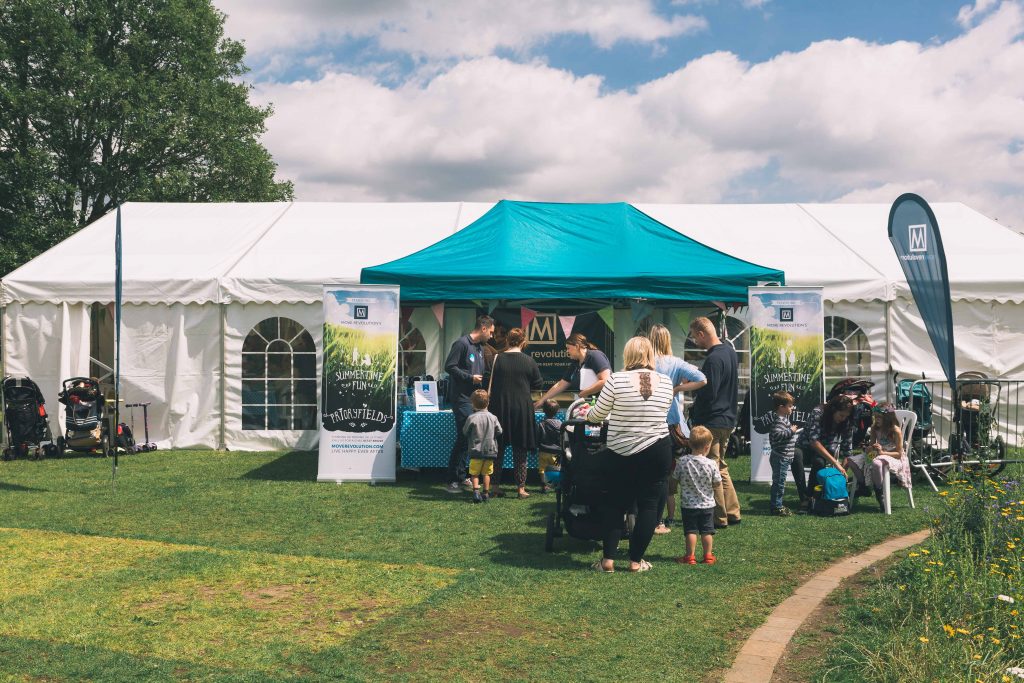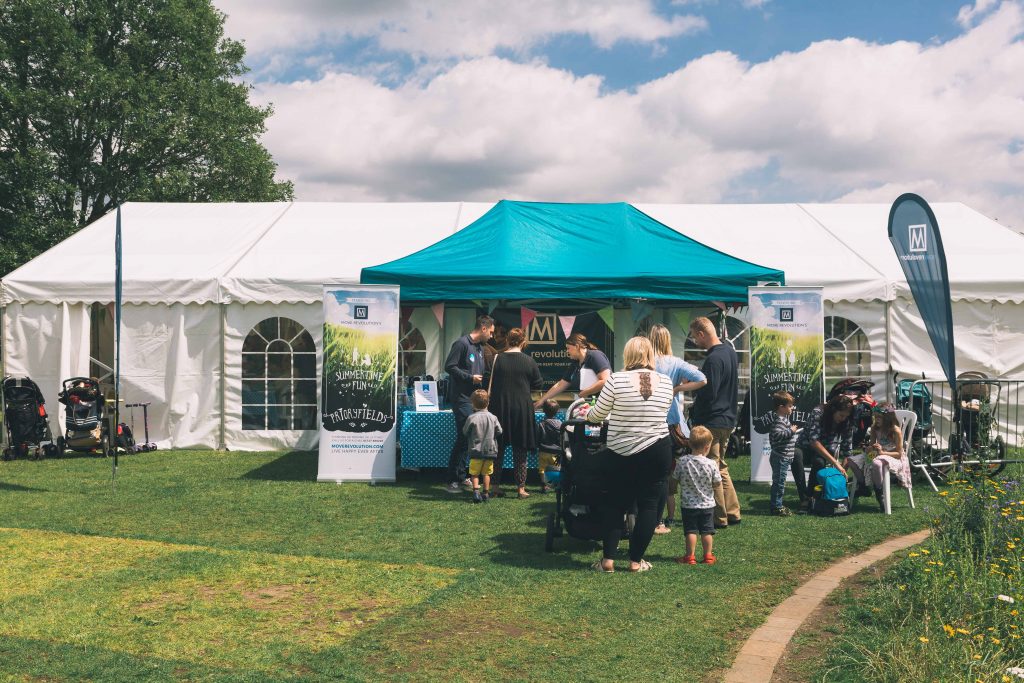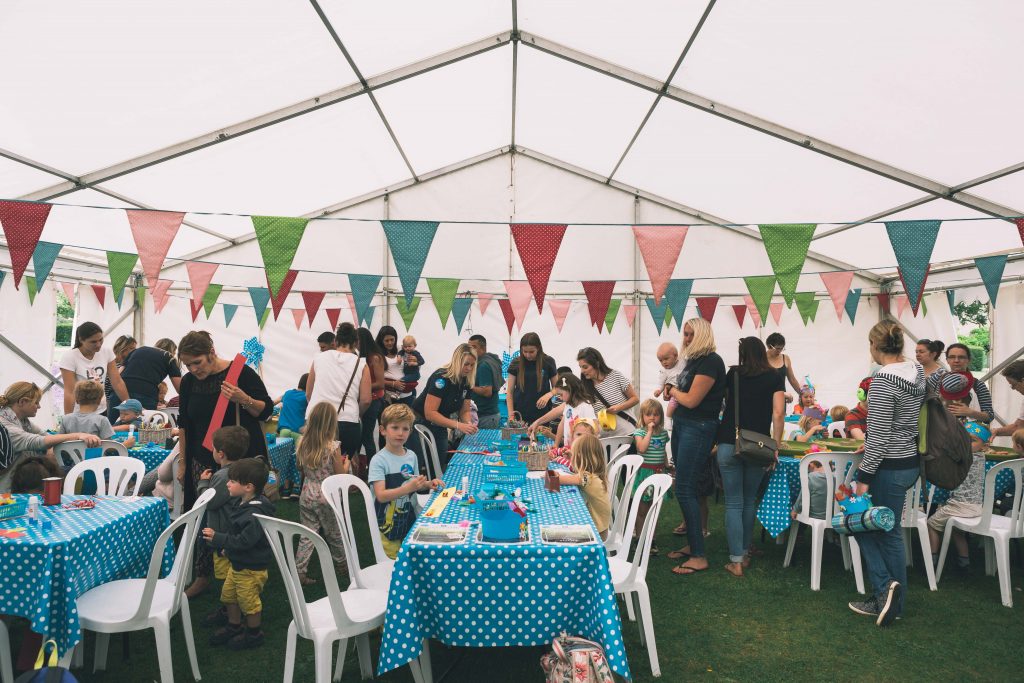 This year there is one small change.  Our three activity days will be Monday, Tuesday and Wednesday in 2018
Move Revolution's Prioryfields 2018 
11am-3pm
Monday 23rd July 
Tuesday 24th July
Wednesday 25th July
We will be releasing the full Prioryfield's schedule in the next couple of weeks.
If you have pre-school or primary school aged children (or grandchildren) our Move Revolution event is perfect for you!  We know that FREE, child friendly, activities in the school holidays are simply wonderful, this is one of the key reasons why we have created 3 days packed with crafts, dancing, music, and, of course animals!  This really is about giving back to our local community. We have Move Revolution teams throughout Surrey, Sussex and Kent from Brighton all the way up to Croydon.  We are looking forward to welcoming back familiar faces as well as seeing many new faces! Every time we sell or let a home we put money back into free children's events!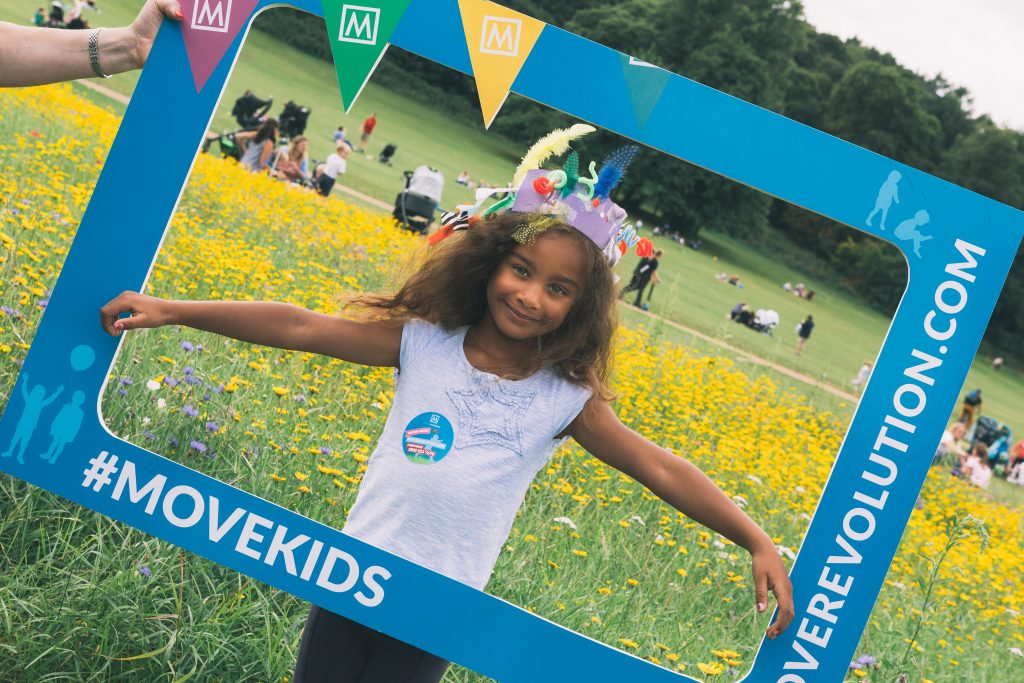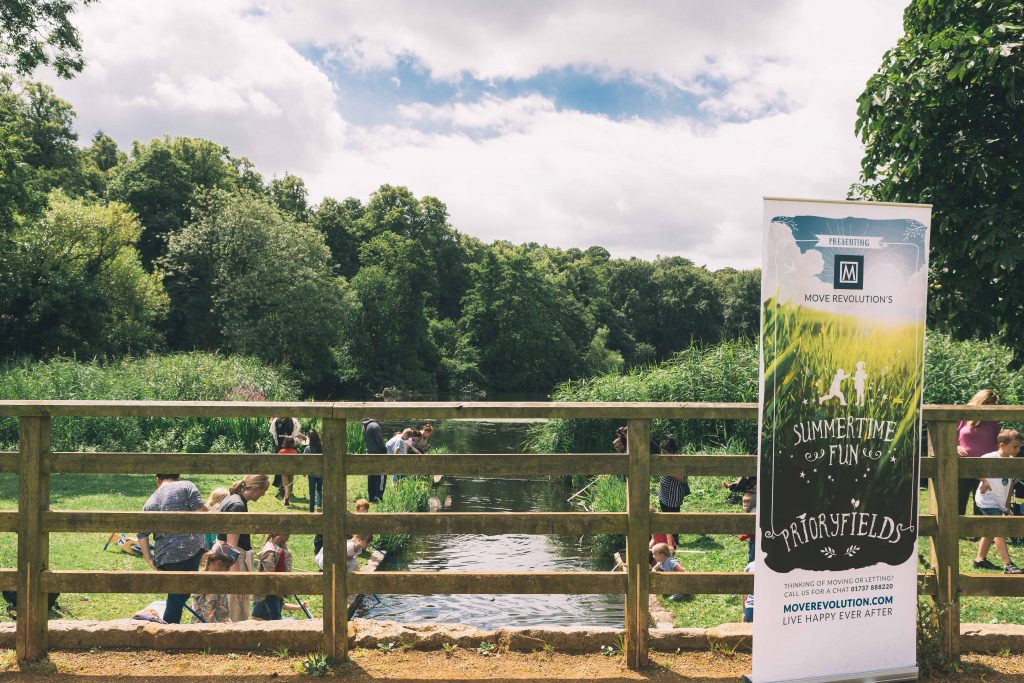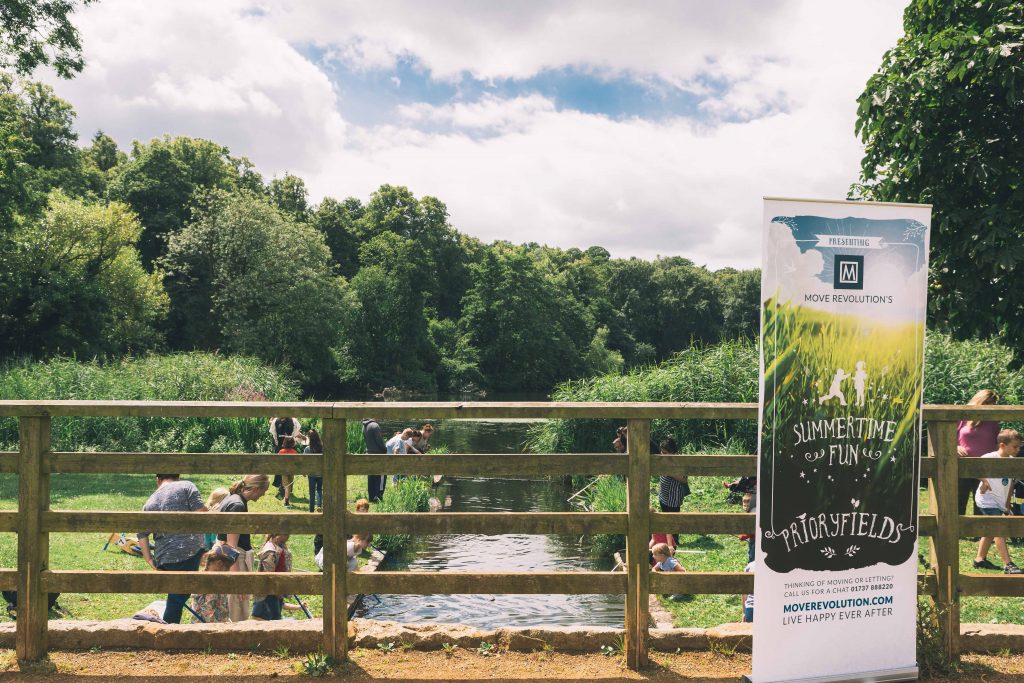 We are delighted to welcome back :
Reigate School of Ballet
The incredible Reigate School of Ballet will be joining us at Prioryfields! So many you know and love RSB.  Perhaps you take part in one of their wonderful classes including…
tap,
ballet,
modern dance,
street & hip hop,
musical theatre,
contemporary,
toddler dance,
and so much more!
RSB offer complete all-round dance training – you will be only getting a 'tiny' flavour of what they do this week.  We know you will have a wonderful time joining in one of their sessions!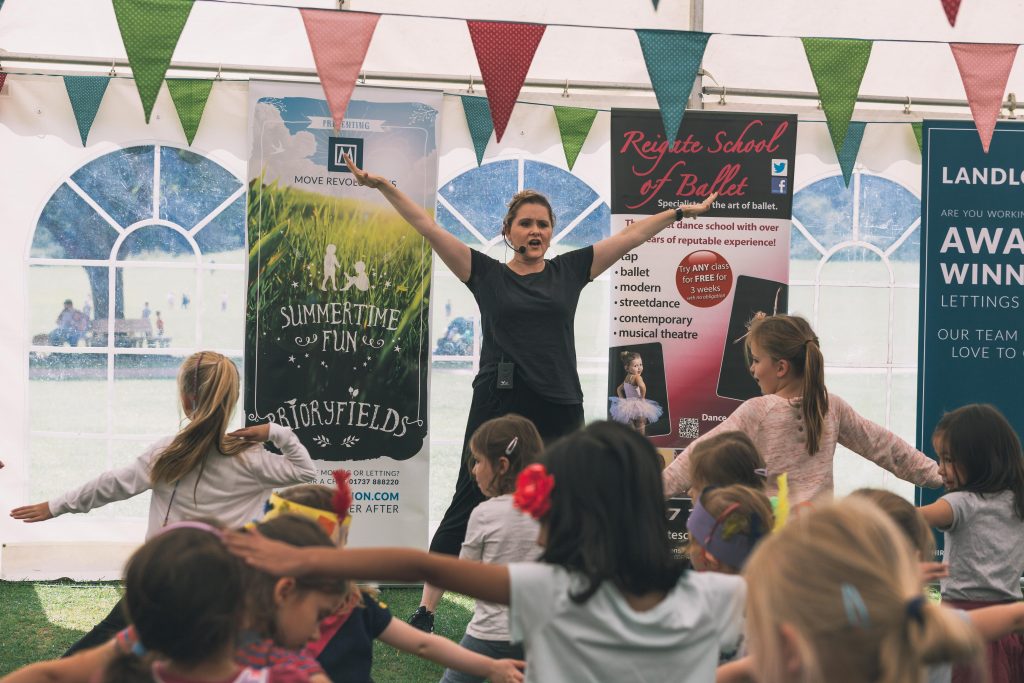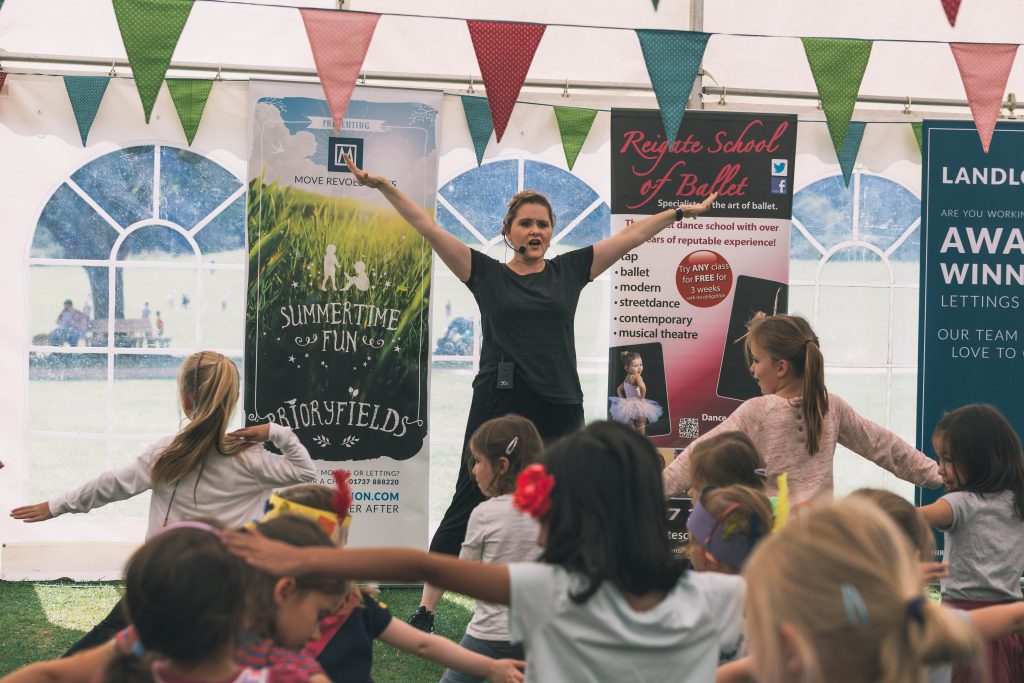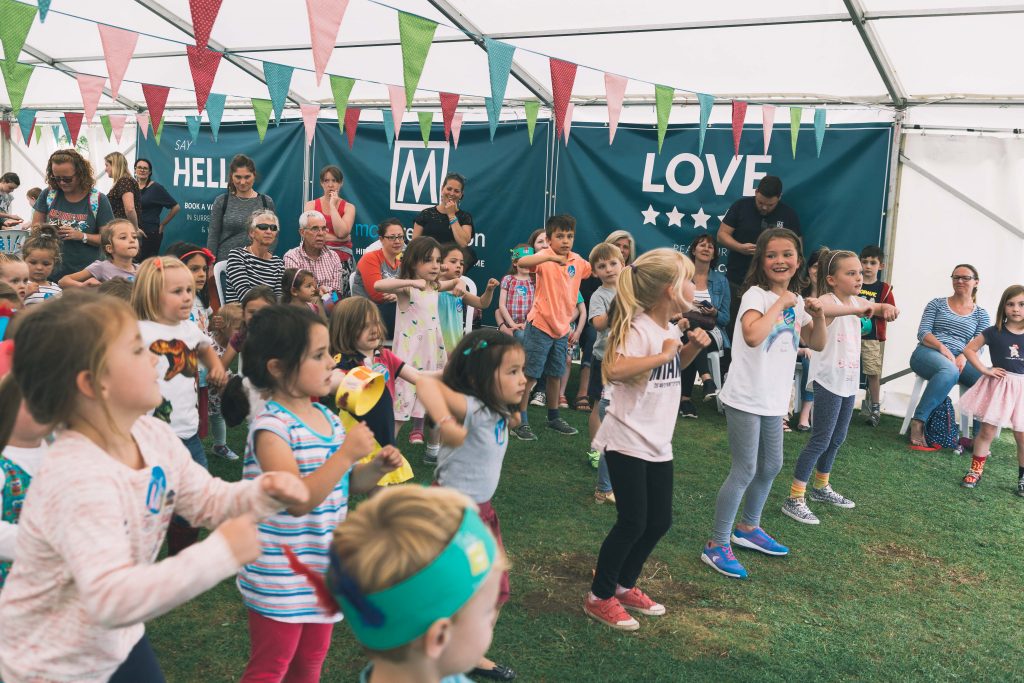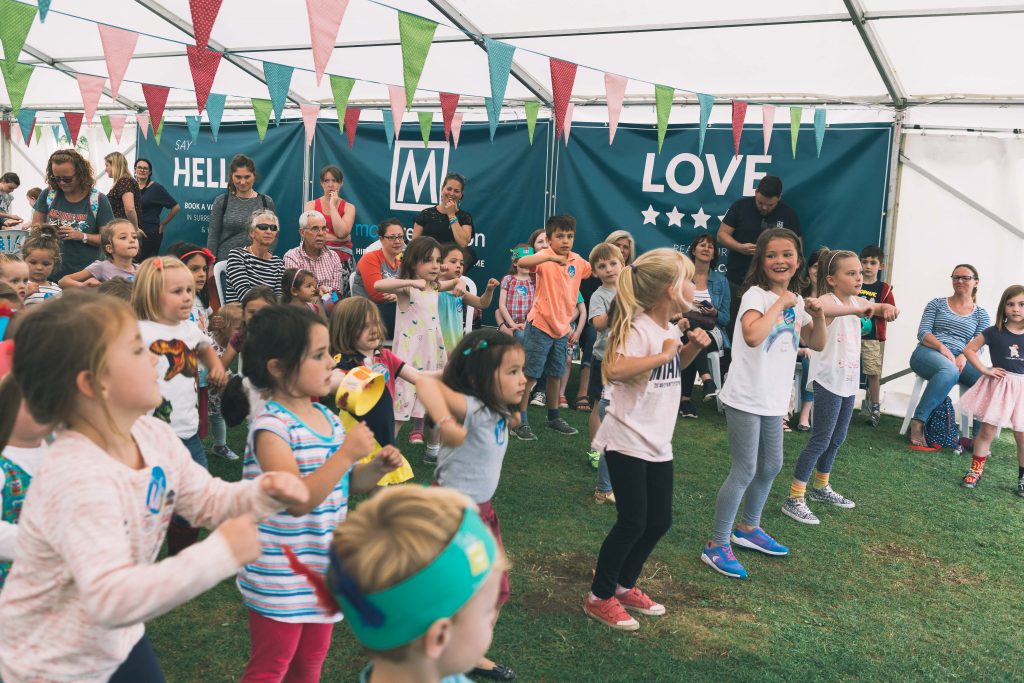 Squiggle Dot & Squeeze
We are over the moon that you will be able to enjoy Squiggle Dot & Squeeze inspired crafts at this year's Move Revolution Prioryfields. Squiggle Dot & Squeeze are a brilliant business focused on inspiring and captivating children through their incredible craft activities. If you haven't already bought a Squiggle Dot & Squeeze Craft Box you really need to take a look – they are perfect for the summer holidays packed with lots of activities giving hours and hours of fun (The Move Revolution team have enjoyed  'testing' the boxes – they are great fun!).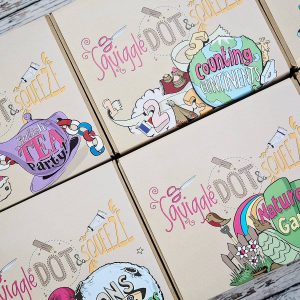 Kidsrome Farm
A firm favourite at Move Revolution Prioryfield's, it wouldn't be quite the same without the Kidsrome Farm.  Many you have met Craig and chatted with him about how Kidsrome began around sixteen years ago when Craig's own children joined a summer play scheme at a local church and being farmers, they were asked to bring some ark animals along to the holiday club – and this inspired Kidsrome mobile farm!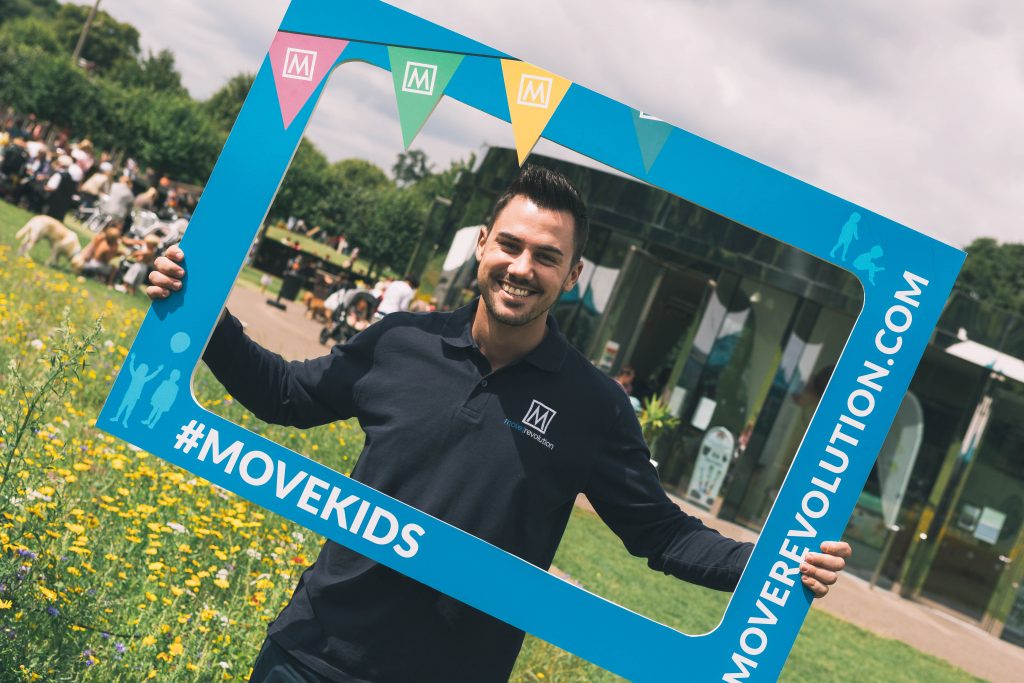 Help us run even more events!
If you are thinking of selling or letting your home we would love to speak with you. You can chat with one of our Move Revolution team at Prioryfields. There will be team members from all our offices:
Reigate, Redhill & Oxted
Croydon Purley & Coulsdon
East Grinstead, Crawley & Lingfield
Brighton & Hove
Haywards Heath Burgess Hill, Uckfield & Lindfield
Tunbridge Wells & Tonbridge
Sevenoaks
If you'd like to chat to us before seeing us at Move Revolution Prioryfields call us freephone on 0330 223 1000
What else is going on in the park?
Have you booked tickets to the outdoor children's theatre in Priory Park, Reigate this July?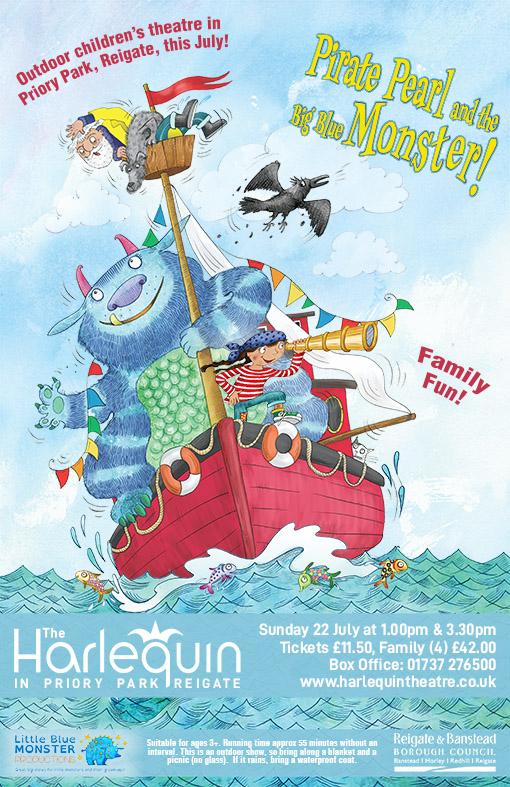 Following on from last year's successful outdoor children's theatre… The Harlequin is again teaming up with Little Blue Monster Ltd. to bring Pirate Pearl and the Big Blue Monster to the park. Pirate Pearl lives aboard the good ship Mirabel with her crusty old shipmate – Grandpa Bert!  She's not a real pirate – but Pearl loves to imagine she's sailing the seven seas on a swashbuckling pirate adventure! One day, Pearl finds a stowaway aboard ship. It's a little blue monster. But little monsters grow into BIG greedy monsters – and this one wants his DINNER!  There's trouble ahead for Pirate Pearl!
It sounds like great fun!!
Find out more information here – http://www.harlequintheatre.co.uk/whats-on/on-stage/Pirate-Pearl-and-the-Big-Blue-Monster/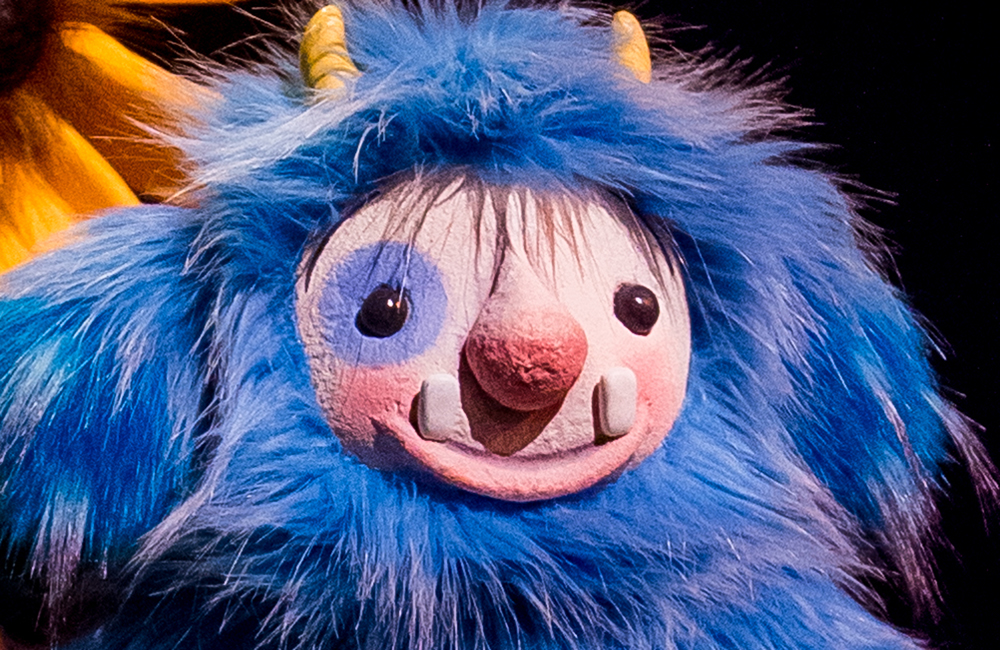 There is also EAT FOOD FESTIVAL … the weekend following Move Revolution Prioryfields… we know there will be lots of yummy food to enjoy and gorgeous drinks! Find out more at www.eatfoodfest.co.uk