We have been quietly in awe of Jack Beard, who is part of our in house photography team. He set himself the challenge of getting ready to take part in Run Reigate and he's made it look so easy! We were intrigued about how he'd done it so we asked him to put this blog together: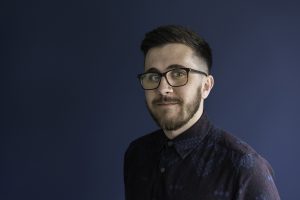 Hello!
My name's Jack and I'm one half of the in-house photography team here at Move Revolution.
So as some of you may know, every year Move Revolution are one of the sponsors of the Run Reigate event – a 10K, Half Marathon and kids race that takes place through the streets of Reigate. I wouldn't consider myself an athlete by any means. The most energy I've ever exerted generally involved trying not to miss a train. However, I saw Run Reigate as an opportunity to set myself a goal to achieve. Now most rational thinking human beings who have never entered in a running event would generally go for the smallest distance. Not me….
I made the decision to enter with 8 weeks to go, so I knew I had a realistic time frame to train properly as not to embarrass myself. I found a suitable training plan online that was tailored to Half Marathon prep, and along with the advice of my step-dad (who runs several marathons during the year) I was starting to feel a little more confident about the task at hand.
I would say the hardest thing about starting a training plan like this is getting yourself out the door in the first place. It's far too easy just to switch the alarm to snooze, or say "I'll just go a little later" (which never ever happens). I felt I really had to dig deep for motivation, but once you get yourself into a structured pattern, it soon becomes part of your daily routine. I personally found that running first thing in the morning was a lot easier than running after a day's work. A lot of day is spent travelling in my car or sat in front of computer editing, so I find it hard to motivate myself to exercise when I've been sat down for most of the day.
Diet is a hugely important factor when it comes to training. As I don't eat meat, I had to research suitable alternatives to make sure I was getting enough protein in my diet. I found that having scrambled eggs with avocado in the morning gave me a slow release of energy (as well as being super healthy) that would take me all the way through to lunch. I prepped my lunches in advance, cooking with Quorn (a great meat alternative that is incredibly high in protein with a fraction of the saturated fat that you find in meat). I would also include lots of vegetables with rice. I found that making my lunches in advance would stop me from buying lunches when out on the road, when there aren't a lot of healthy options available.
Now what surprised me at first was the amount of progress I was seeing in my stamina as well as my running times. When I signed up for the Half Marathon, I set myself a goal 2-hour completion time. To achieve this, I need to average 9 minutes per mile. Within the first week of training, I was already running below 9 minutes which gave me that extra motivation to carry on and see how quickly I could run. At the time of writing this blog post, I'm in the penultimate week of my training plan. The weekend just gone I ran 11 miles in 1 hour 35 minutes, so I'm on course to beat my 2-hour target. And I'm also a stone lighter than when I first started so that's an added bonus! Now I'm starting to wind down and run shorter distance to give my muscles the chance to recover in time for the big day.
If I were to offer any advice for anyone looking to start running for the first time, it would be to keep yourself focused and motivated. It's far too easy to not go out for a run, or to order a beer with your lunch, or give in to the temptations of a Friday night Domino's. But I found that setting myself a goal helped keep myself on track. Whether you sign up for an event like I did, or you're just looking to lose some weight, set yourself a target to work towards and you'll get there! A good music playlist is also key in my opinion. Create a playlist that will keep you pumped throughout your run, and you'll find you'll be able to fight through the fatigue a lot more easily.
Run Reigate takes place on Sunday 17th September, so if you're in the area, pop on down. There will be great food, live music, fantastic free activities for children and the Move Revolution team will be there joining in all the fun at the Kids Active Village.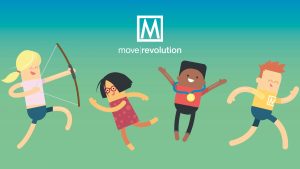 If you're thinking of selling or letting your home, the team would love to hear from you. Come along on Sunday and have a chat, or give them a call on 0330 223 1000.