Are you looking for the perfect Christmas jumper to gift someone? Perhaps, you need one for the annual office 'Christmas Jumper Day' – In true 2022 style we have found some of the best second hand ideas! Sustainable, second hand clothing has seen a huge surge this year. It's all about buying quality that will last throughout the seasons and years, rather than buying quantity according to the latest 'trends'.

The History of the Christmas Jumper
We know exactly what you're thinking, tacky, colourful jumpers with baubles and tinsel (which by the way is a great choice!) however, many Christmas jumpers are actually rather fashionable!
The festive tradition has grown in popularity over the years. It has gone from unattractive, itchy jumpers you get gifted and then end up wearing for the duration of Christmas Day, (which we can relate to in some of our favourite films such as Bridget Jones' Diary, where Mark Darcy is seen wearing a roll neck jumper with a giant reindeer's head knitted to the front!) to attractive cable knit ones!
Did you know, some people believe that the tradition originated from Scandinavian fishermen, who wore hand knitted jumpers for warmth, with two or more colours and geometric patterns which helped distinguish them from their different communities and villages. Somehow their popularity then spread to hikers and skiers and so it went on, to how we know them today!
Our Favourite Christmas Jumpers
We have found these pre loved jumpers from various second hand retailers such as Oxfam, Vinted, Depop, eBay and Beyond Retro.
Check out some of our team's choices from last year!
We would love to see some of your best Christmas jumpers! Tag us – @moverevolution and get into the festive spirit!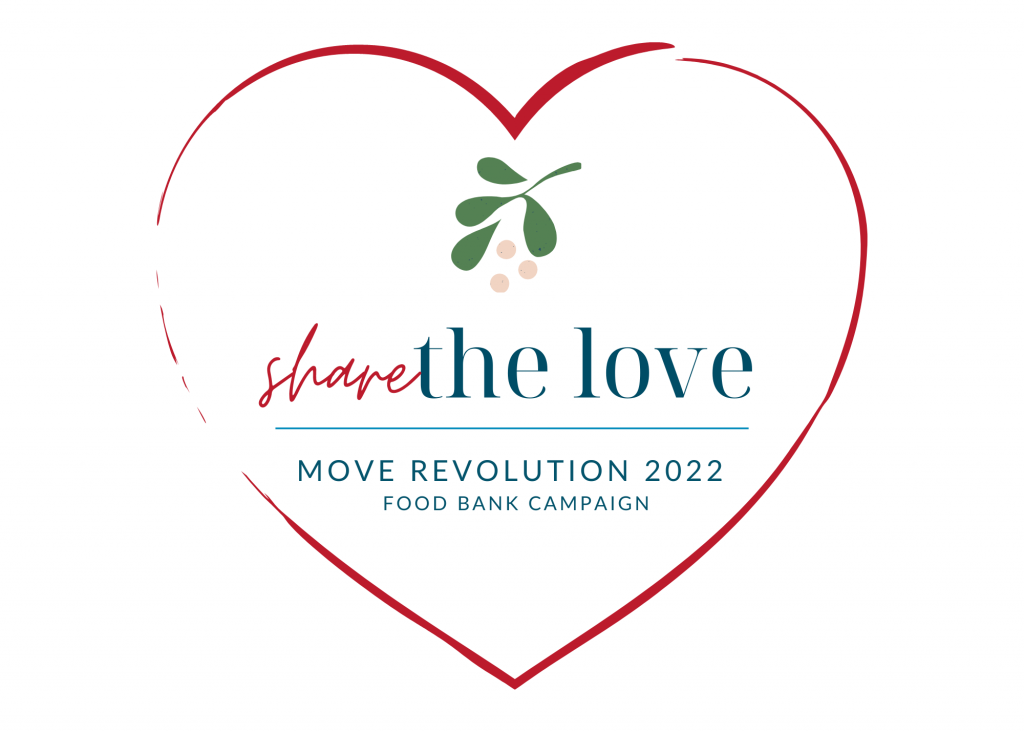 We will be out in force wearing our Christmas jumpers for our Share the Love food bank campaign. Would you like to get involved? Following the success of our 'Share the Love' campaign over the past two years, we will be running our food bank collection again for 2022. We all appreciate times are tough, with so many in need at this current time, we want to help and play a small part in making things a little easier.
CLICK HERE TO FIND OUT MORE ABOUT MOVE REVOLUTION SHARE THE LOVE CAMPAIGN 2022