It's that time of year, the sun has started to peek from behind the clouds, it's warming up and…we can suddenly see the dust and clutter in our homes even more clearly! Oh dear! We've put this quick Pinterest board together and thought you might be interested in some of these tips on how to Spring clean your home for Spring. Do you have any fail safe tips for brilliant cleaning? Please share if you do, we'd love to hear from you.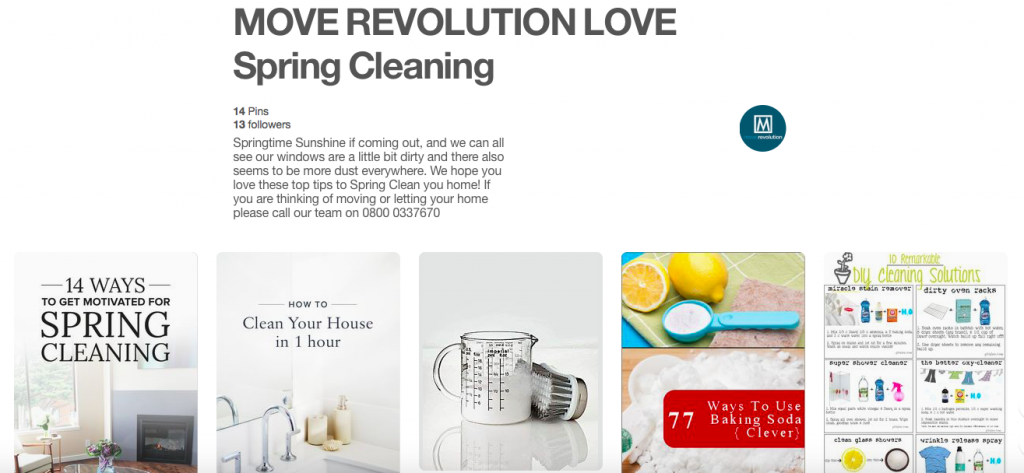 If you are thinking of selling or letting your home, please contact our team on 0330 223 1000.
This blog claims no credit for any images posted on this site unless otherwise noted. Images on this blog are copyright to its respectful owners. If there is an image appearing on this blog that belongs to you and do not wish for it appear on this site, please E-mail with a link to said image and it will be promptly removed.