We are launching a very select development in Whyteleafe, set back from a sought after road 'Hilltop' offers a collection of new apartments (available with 'Help to Buy') and two creatively designed houses to maximise the setting – in particular the views. Are you tempted to find out more about living in Whyteleafe, we hope you love our suggestions (and that you give us a call to book a viewing! – be quick they will be snapped up!)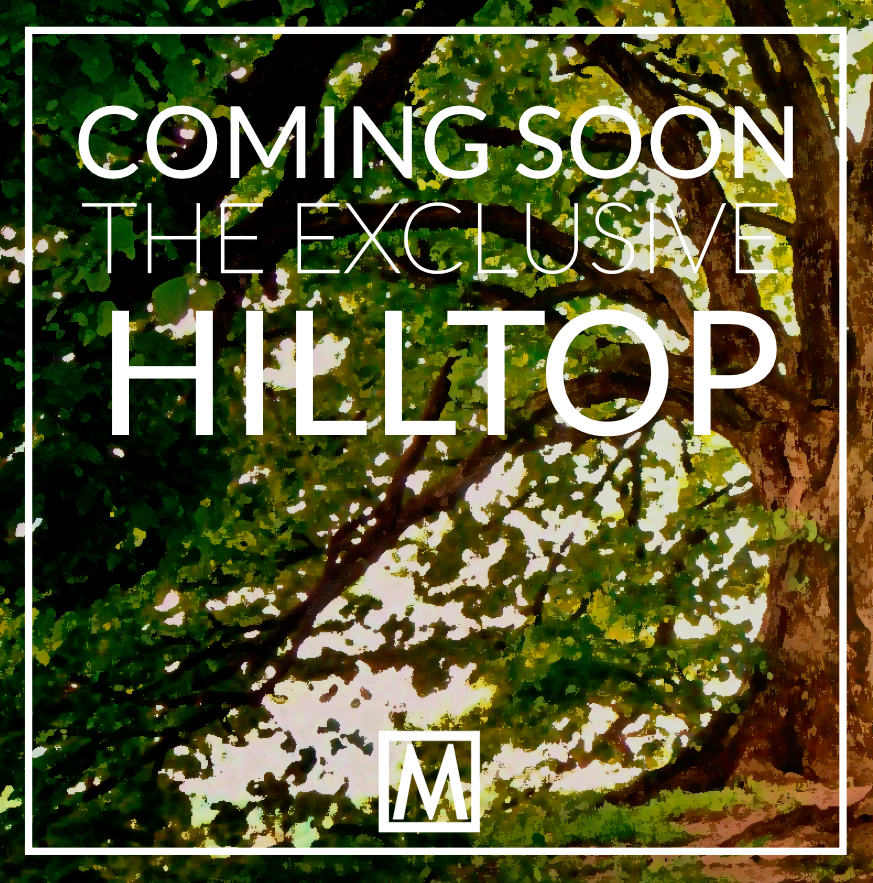 Living in Whyteleafe gives you access to so many amazing places to visit, you are a short distance from stunning rural walks with a country pub, you can jump on the train and be in central London (London Victoria and London Bridge via Whyteleafe and Upper Warlingham) within approximately 30  minutes – for brunch, a day of shopping or a wonderful night out.  With the M25 10 minutes drive and Gatwick 30 minutes drive via the A23 / M23 – the rest of the UK and the world are at your fingertips! We hope you enjoy our ideas and suggestions – ready for you to try out when you move to Hilltop (or perhaps you will visit one of these when you book a viewing)
Imagine just hopping on the train and enjoying all that London has to offer… use our 'insider tips' to access all the secret things in London that you've never heard of before – and become immediately 'in the know'!
We've fallen in love with Secret London – this is a fantastic collection of blogs … which you won't be able to resist. Whether you are looking for a somewhere quirky to visit, and interesting place for brunch, a fabulous place to shop, or an outstanding experience, make this your go-to place to visit. We hope you love it too!
We've picked out a few of their current 'Secret ideas' to share with you, they sound amazing!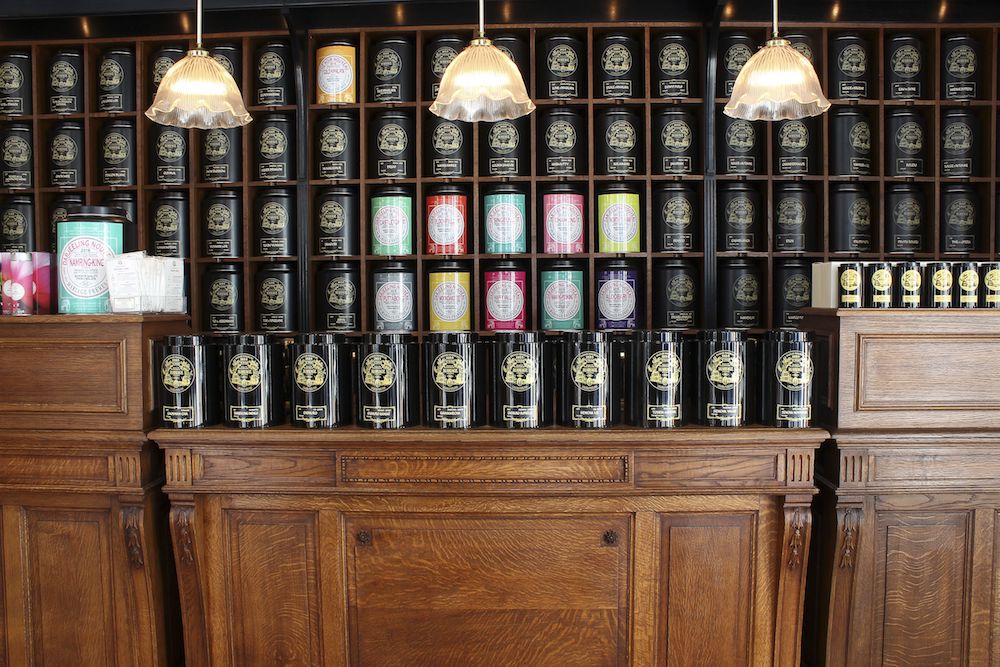 "Mariage Frères, Paris's famous vintage-style tea emporium, has just opened in Covent Garden – and it's home to the largest collection of tea in the world. Hidden away inside a beautiful five-storey Georgian townhouse in central London, Mariage Frères boasts an amazing restaurant, retail space, museum and two private event spaces. On the ground floor, you'll discover a seriously long apothecary-style wall, home to the world's largest tea collection. There are 1,000 varieties from 36 different countries, and they're all available to purchase by weight. There are white, yellow, green, blue, black and red teas, as well as fruity teas, vintage teas and unique harvest blends. " CLICK TO READ MORE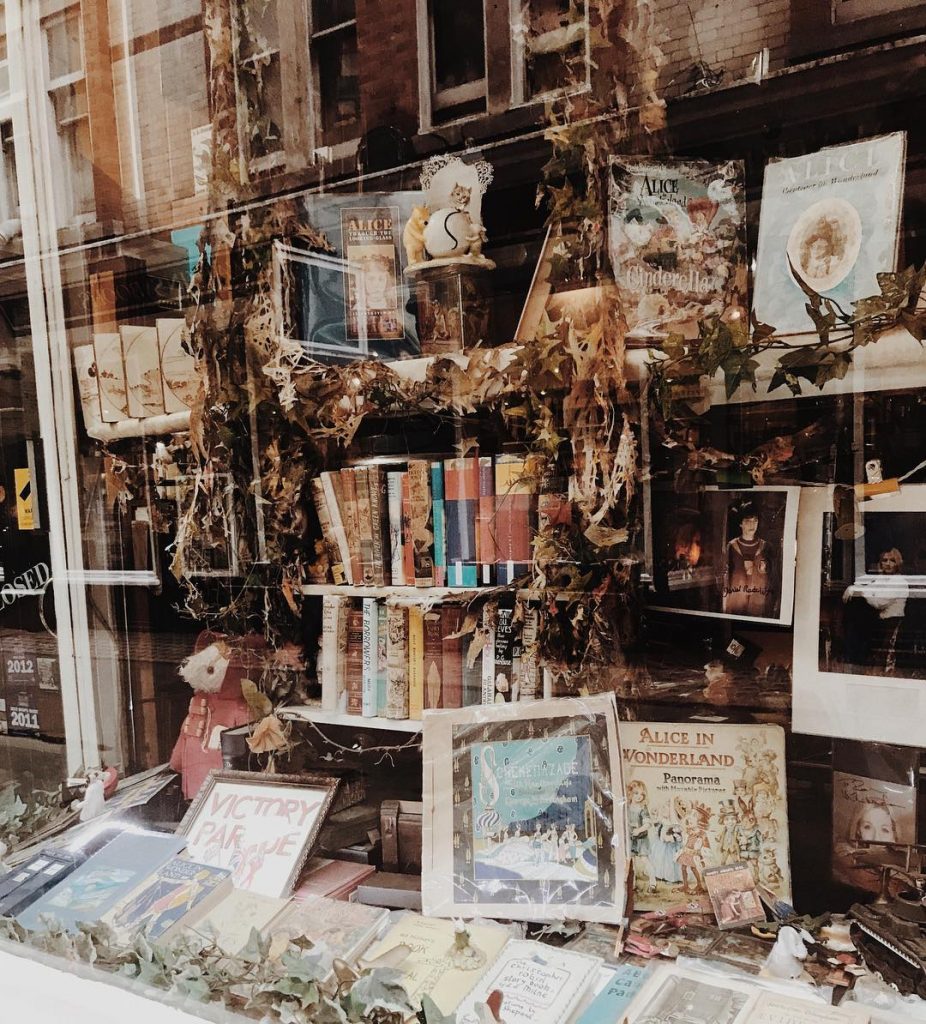 "Nicknamed Bookseller's Row, Cecil Court is a hidden gem in the heart of central London. Packed with twenty-odd secondhand bookshops and antiquarian booksellers, it truly is a paradise for literature lovers. Just moments away from the hustle and bustle of Leicester Square, you'll be surprised to stumble across such a peaceful gem. The shop fronts haven't changed for over a century, so a walk through Cecil Court is like a trip back in time". CLICK TO READ MORE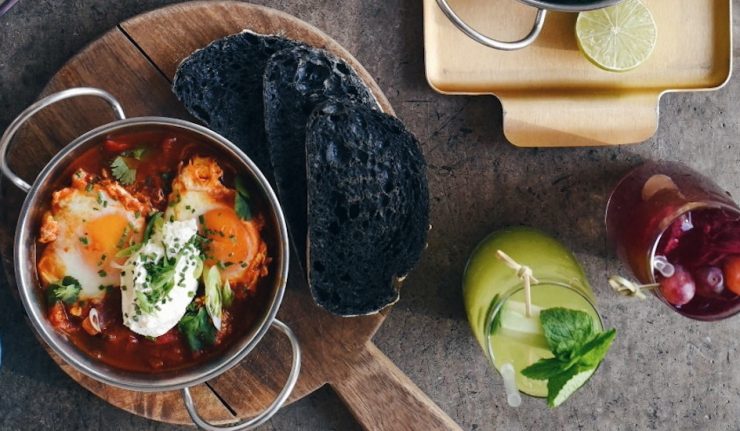 "We've found some of the best bottomless brunch deals in London for you to dive right into. Bottomless brunch is great because a) it has a fab name b) you can get daytime-sozzed and nobody bats an eyelid. There's nothing quite like saying 'bottoms up' and knowing that you can continue to say it until it becomes 'bosshomsup'. We've included a range of price points, and we kick off with some of the most OTT brunch parties that promise to have you dancing on the tables by early afternoon, before proceeding to more relaxed affairs." CLICK TO READ MORE 
 If you are looking to stay closer to home, Mayfield Lavender Farm is a stunning place to visit in the summer time – you only have to look at the photograph to know the aroma will be heavenly! Perfect for an afternoon visit with a cup or tea, or perhaps a special birthday present for a friend.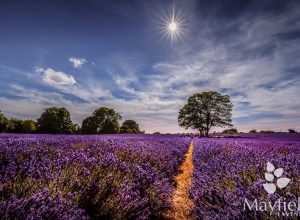 "Our 25 acre lavender farm with café and shop is located in Banstead (Woodmansterne), Surrey – approximately 15 miles from Central London. Our farm is a popular visitor attraction throughout summer where you can wander through a sea of beautiful organic lavender.  The lavender normally starts to bloom towards the middle to end of June and the peak time is July and August however the weather can influence this so be sure to check our website for information"
"At our farm you can enjoy a delicious, fresh lunch or snack at our relaxed, al fresco café with picnic tables.  Whether you fancy a panini, burger or a piece of our gorgeous home-made cake, we have it covered and much more besides!  You can also book a lavender cream tea for an extra special touch or enjoy food from the barbecue during July and August.  We are licensed to sell a range of alcoholic drinks including our unique lavender cider!  Before you leave, don't forget to visit our shop to buy one of our lavender plants for your garden, or simply treat yourself to our lavender products including toiletries, culinary treats or a beautiful bunch of fresh lavender."
Looking for something more urban! Look no further than Box Park… the food at Box Park is truly outstanding – and only a hop, skip and a jump away from Whyteleafe – the Move Revolution team love the food from Bao Bao – it comes highly recommended.  Box Park isn't just for food lovers (although we are pretty sure you will be unable to resist the gorgeous food on offer when you visit) it hosts a wide spectrum of amazing events and activities.  The Move Revolution team love Fight Klub… if you want to find out more and get a first hand recommendation just call Sam Webb (our Land & New Homes Manager) or Louise Simpson (Area Sales Manager for Whyleafe) who love this event!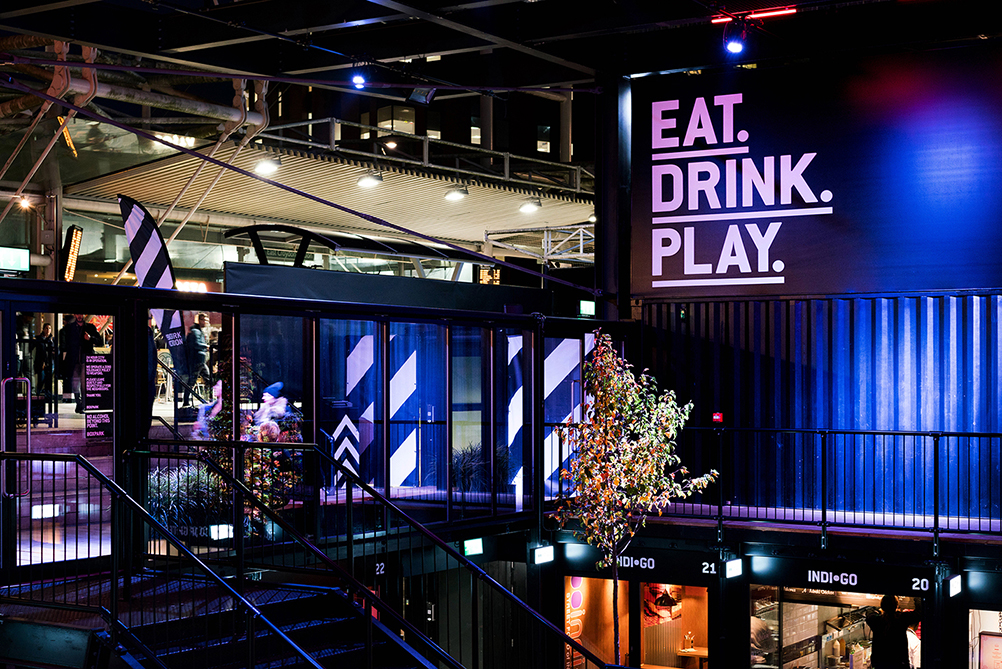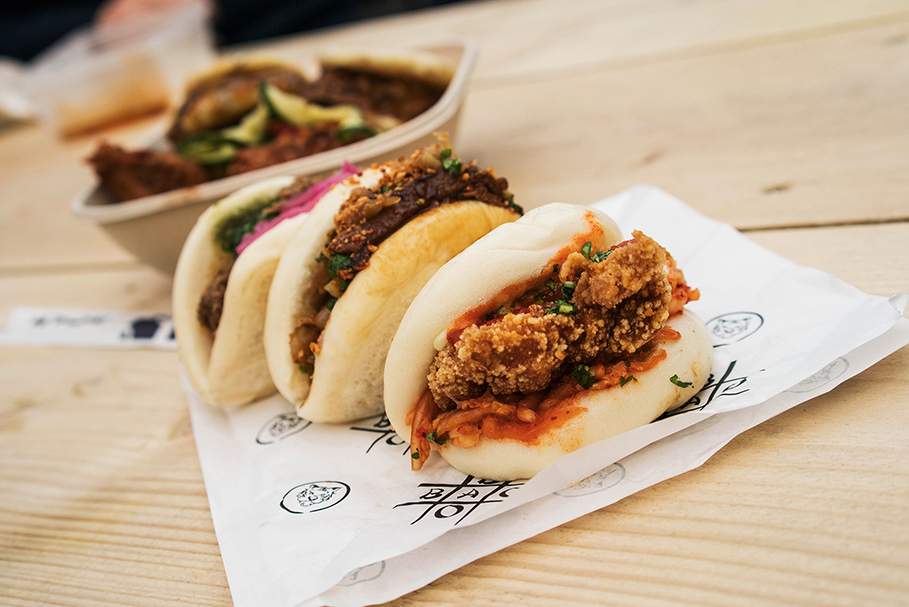 "Boxpark is the world's first pop-up mall – fusing the concepts of the modern street food market and placing local and global brands side by side, to create a unique shopping and dining destination. Opened in 2011, Boxpark established itself in the heart of London's Shoreditch to demonstrate that it was entirely possible to bring dining and fashion back to the street and provide fertile ground for independent and established retailers to reach a large audience in a big and eye-catching way. Entirely constructed out of refitted shipping containers, Boxpark utilises a unique position in being able to offer affordable and flexible conditions for lifestyle brands, cafes, restaurants and galleries to trade and succeed. It's a retail revolution that's spawned many imitators but no equals. Until now."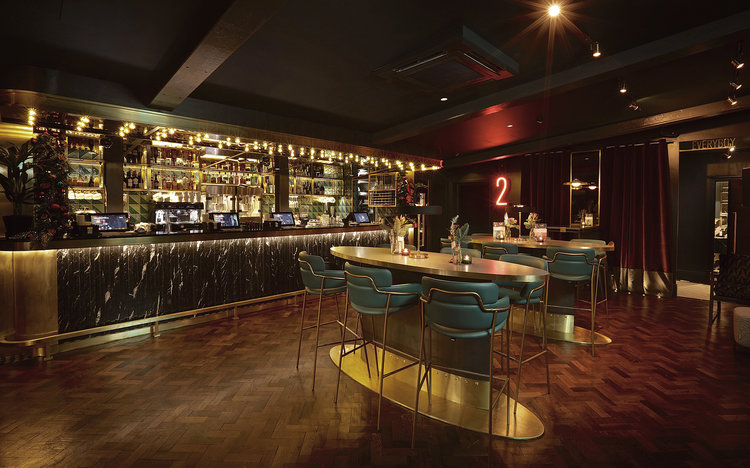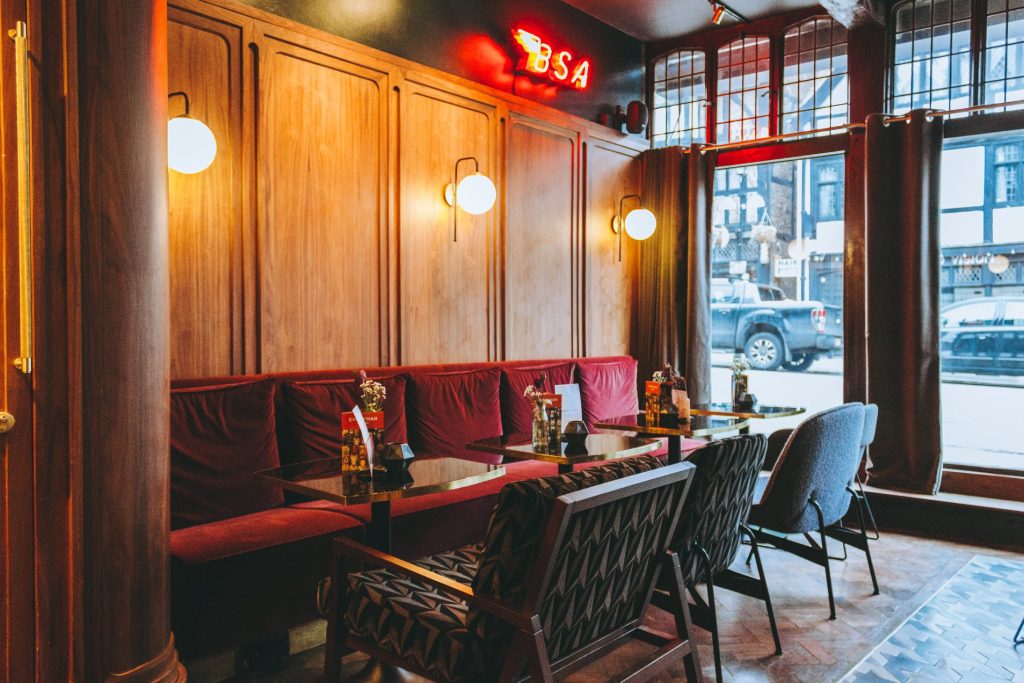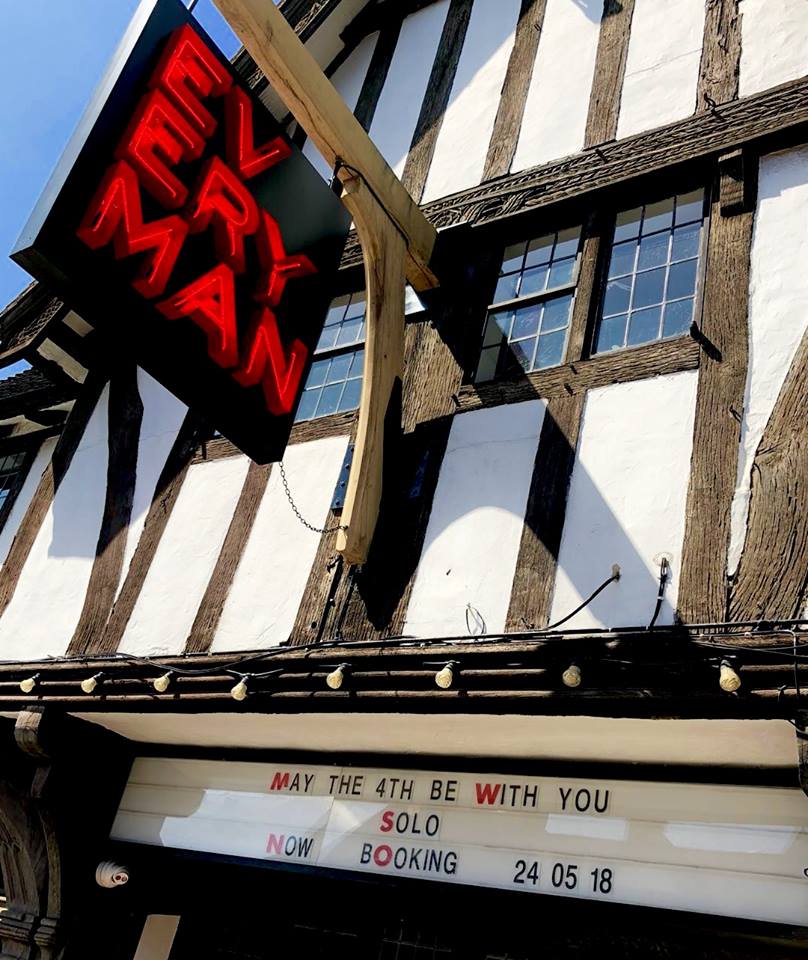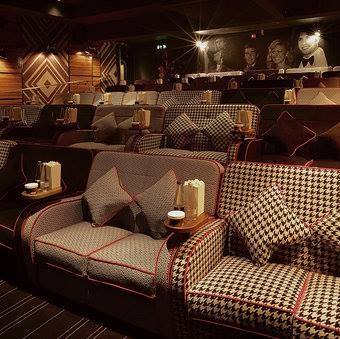 Looking for a cinema experience ..… longing for a really comfortable cinema chair, brilliant food and a chilled glass of wine – look no further than Everyman Cinema Oxted.  Just a short drive from Whyteleafe, or hop on the train to Oxted (9 minutes from Upper Warlingham).  Nici Jordan (Our Marketing Director) is a regular visitor with her family – "It makes going to the cinema extra special – we love the comfortable sofas at Oxted cinema – it's a perfect night out"
Perhaps you are looking for stunning views at the same time as enjoying a game of golf… look no further than Woldingham Golf Club.
"Nestled in the serenity of the Halliloo Valley just north of Woldingham, in the heart of the Surrey North Downs, Woldingham Golf Club's excellent course and facilities have become a popular destination for both golfers and events planners. Designed by American course architect Bradford Benz, the beautiful, rolling course makes the most of the contours of the valley in which it sits and suggests a relaxed game many have yet to experience! A par 71 course in excess of 6,000 yards long from the yellow tees, the course is built on a chalk base, excellent for drainage which, together with the USGA specification greens, allows year round play. Golfers will decide for themselves their favourite holes, but for sheer beauty, the 4th and 7th at the far end of the course, in the bowl of the valley, will take some beating. Surrounded by the course, the Club's stately neo-classical style clubhouse offers spectacular views across the course and the valley beyond – the view from the first floor event suite, with it's large ornate stone balcony, truly makes the most of this."
Or perhaps you enjoy the idea of being pampered! When looking to purchase a new home it's always important to know if there is a brilliant barber / wonderful hairdresser in the local area.
We recommend Time Hair and Beauty in Caterham.  Achieving amazing reviews (and the hairdresser of choice for many of the Move Revolution team) – chat with the team if you would like to find out more!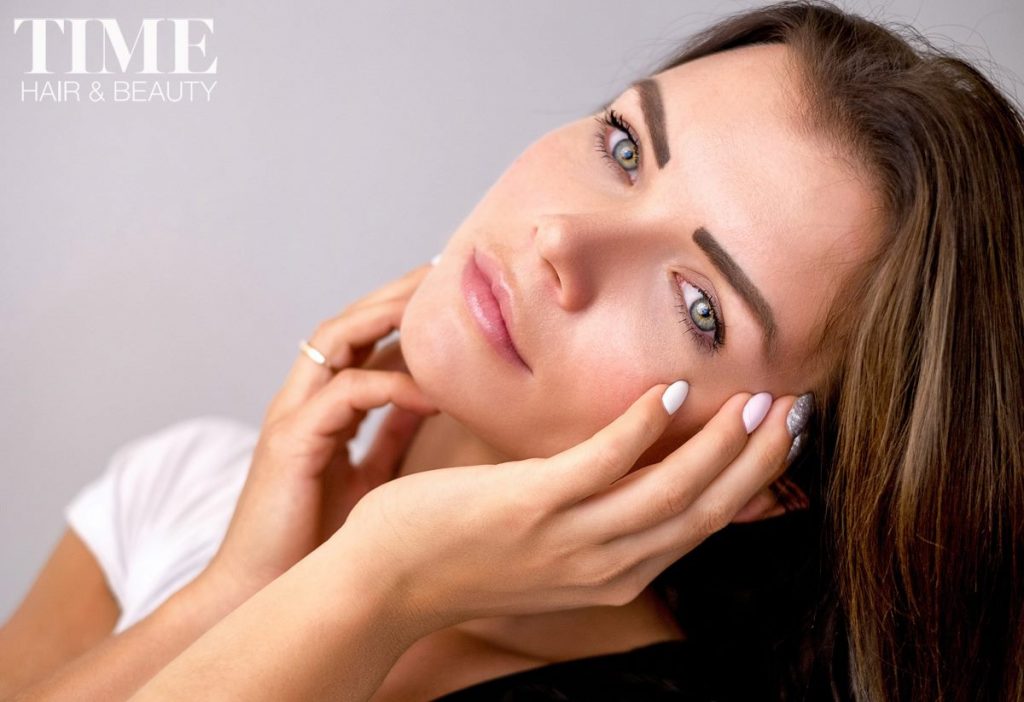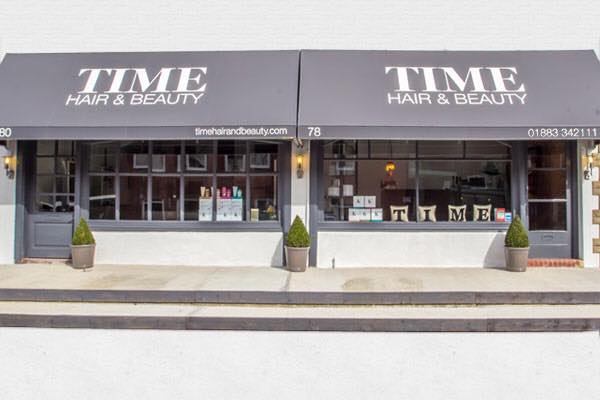 Perhaps you are craving a country walk to a wonderful pub… The Botley Farm comes highly recommended by the Move Revolution team…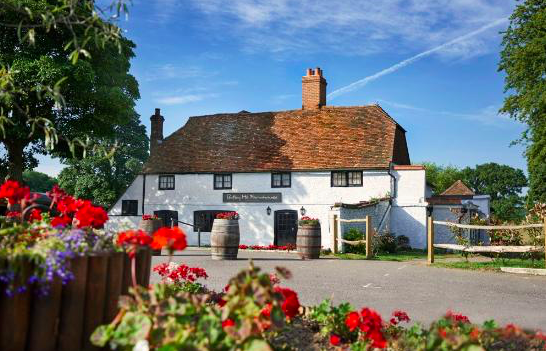 This gorgeous pub is situated on the Titsey Estate, which is a designated Area of Outstanding Natural Beauty.  The Farmhouse  is known for breathtaking views as it is at the highest point of the North Downs. There are great walks on the Titsey Estate with a historic house and gardens also St Agatha's Church in Woldingham with a 750-year-old yew tree. There is a circular walk starting and finishing at Botley Hill Farmhouse.
Feeling tempted to find out more? Love the idea of Urban Chic meets Rural Bliss?
Give Louise Simpson a call on 0330 223 1000 find out more about the stunning new Hilltop Houses & Apartments or send her a message – perfect if you are looking for a unique apartment or stunning town house.