We are celebrating the amazing firework display designs from all the children at Reigate Parish Church Primary School! We received the most incredible firework competition designs … neon colours, lots of glitter, rockets models and lots of incredible stickers! We hope you all had a brilliant Fireworks Day!
We've said it before, but behind every school event there is a brilliant team pulling it all together. We are always so impressed at the amount of hard work and energy that goes into organising these events and the Firework Spectacular was no exception, with every detail managed to perfection!  The fireworks team were a delight to work with and we felt really honoured to be the sponsors. Thank you to all of you.
We are delighted to share with you the winning design from each year group, having been proud to present the winners with their 'craft goodie bag' and Move Revolution certificate on Saturday night at The Reigate Parish Church Primary School Firework Extravaganza.
Move Revolution's Firework Competition Winners
Reception Winner – George
Fireworks Name –  'Storm'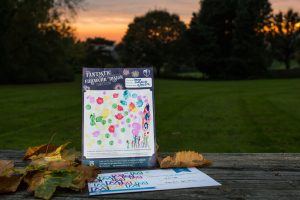 Year 1 – Archie
Fireworks Name –  'The Parish Performer'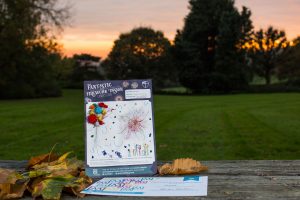 Year 2 – Emma
Fireworks Name –  'Moon Star'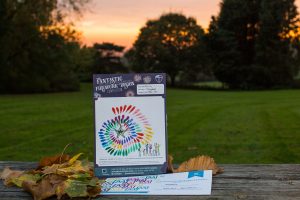 Year 3 – Olivia
Fireworks Name –  'Sparkle'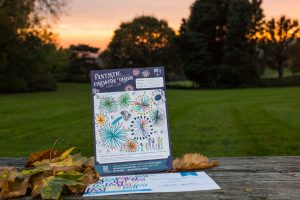 Year 4 – Lani
Fireworks Name – 'Whizzy Booms'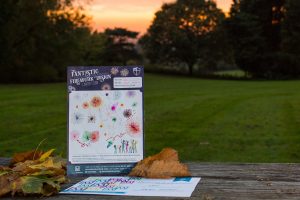 You will have noticed that our winning designs all have a 'name' for their firework display! As part of our competition we asked the children to name their display – and we loved reading them so much we thought we would share some of our top 5 names for each year group with you!
Reception Fireworks Names – our favourites
Thangarang
The Ruby Red
Fizz, Bang, Pop!
Twizzle
The Bonji
Year 1 Fireworks Names – our favourites
The Parish Performer
Asteroid of England
Teachers Sparkle
Sparkling Canon
Rainbow Rocket
Year 2 Fireworks Names – our favourites
The Bomba
Bee-zar
The Banging Firework
Volcanic Footballs
Bright Light
Year 3 Fireworks Names – our favourites
Parish Rocks
Power Pop
The Big Blue
The Present Dropper
Sparkly
Year 4 Fireworks Names
The Twisterroo
Geometry Firework
Whizzy Booms
Parish Lightning
Boom Boom!
Fantastic firework fun! Well done to all the children who took part, we loved seeing your designs.
If you are thinking of selling or letting your home in Reigate or Redhill our Move Revolution team would love to chat with you please give them a call on 01737 888220.  If you are looking to book a valuation you can also complete one of our valuation forms.
If you are someone who loves a recommendation please read the team's independent raterAgent reviews.