Christmas is just around the corner and we're sure your house is looking festive and fabulous.
If, however, you're still lacking a bit of sparkle – or you're just looking for something to keep the kids busy – then these DIY decorations are for you.
1 – Felt and Pine Cone Elves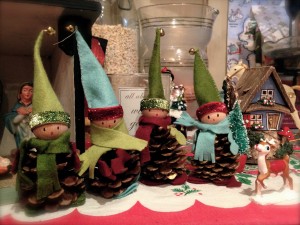 Our very own marketing director, Nicola Jordan, is a big fan of creating Christmas crafts; this year she opted for theses adorable felt and pine cone elves.
2 – Snowman Door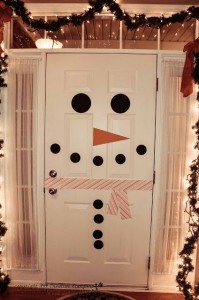 White doors in your house looking a little bare?
A few sheets of coloured paper are all you'll need to bring the snowmen indoors.
3 – Fingerprint Cards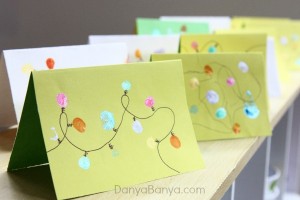 Finger painting is fun for children of all ages.
Have a go at these fingerprint fairy light cards.
4 – Cinnamon Stick Stars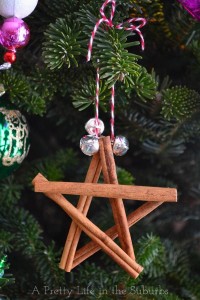 If, like us, you've bought a jar of cinnamon sticks for a one-off recipe and aren't sure what to do with the rest of them, why not craft an easy – and great smelling – decoration?
You can find out how to build these cinnamon stars here.
5 – Beaded Candy Canes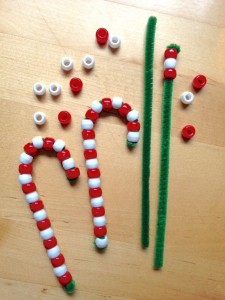 Pipe cleaners and beads are all you'll need to put together these cute candy canes.
And you won't even have to worry about the kids eating them before Christmas.
6 – Felt Christmas Trees
It's surprising how much you can build with felt (and the hours of amusement it can provide).
Better Homes and Gardens have lots of ideas for felt-based decorations, so pick your favourite and give it a go.
7 – Gum Drop Snowflakes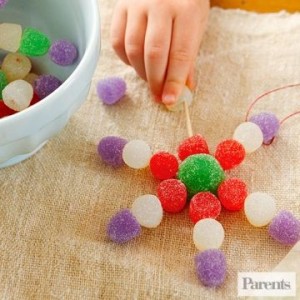 For a sweet treat this Christmas, try these sugary snowflakes.
Just don't expect these decorations to stay intact long…
8 – Lollypop Stick Presents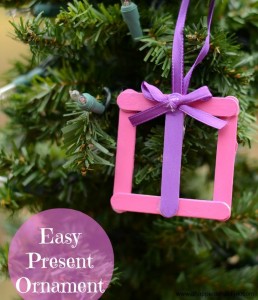 Sometimes, all it takes is a lick of paint, a few lollypop sticks and some ribbon to create something beautiful.
You and the kids will have great fun putting these parcels together.
9 – Snowmen Baubles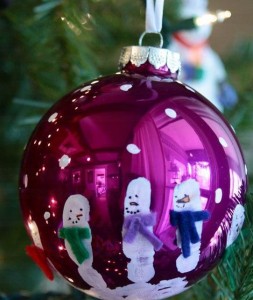 Use your hands – literally – to create these snowmen baubles for your tree.
Why not add your names and dates too, to see how the children's craft skills progress over the years.
10 – Lego Parcels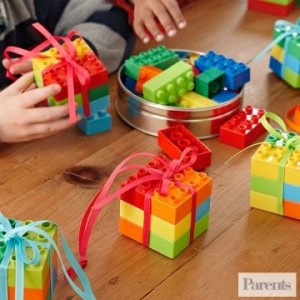 This simple decoration is budget-friendly for those with a house full of Lego.
Another bonus? It's a great way to keep the bricks off the floor for a month!
11 – Merry Christmas Banner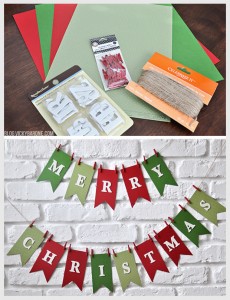 This festive garland will look great in your home, and keep the kids entertained on a rainy afternoon.
12 – Bottle Cap Snowmen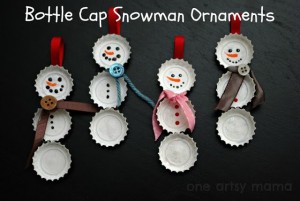 Mum and Dad may need to drink a few festive beverages to accumulate enough bottle caps to put these snowman ornaments together.
But the kids will thank you for it.
13 – Birdseed Decorations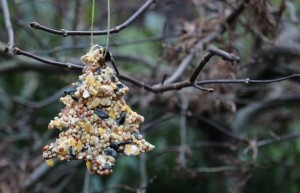 These might take a little longer to put together, but they'll certainly make your garden look more festive…until the robins enjoy a feast that is!
Find out how to make these birdseed decorations here.
14 – Christmas Tree Crayons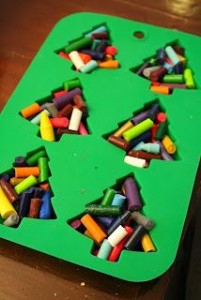 These colourful crayon Christmas trees are simple to make and a great way to use up any crayon 'bits' you have lying around.
Feeling inspired for a day of festive crafts?
There are tons more ideas for DIY decorations to make with the kids on Move Revolution's Pinterest page!