With January nearly over (hooray!) we're getting excited about planning family days out throughout the year.
To help you get as hyped up about 2016 as we are, we've picked some of our favourite family friendly events across Sussex and Surrey this year.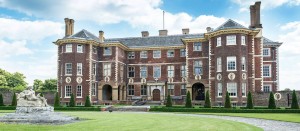 Half Term at Ham House and Garden, Richmond
13th – 21st February
Throughout February half term, The National Trust's Ham House will be hosting various children's activities, including a trail, storytelling and arts and crafts.
The event is free – but normal venue admission charges apply: http://www.nationaltrust.org.uk/events/3df758ff-37d7-4e6d-be8c-c0e584d10878/pages/details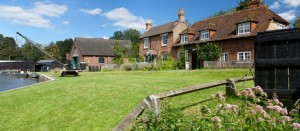 Easter Family Fun Day at the River Wey and Godalming Navigations and Dapdune Wharf, Guildford
25th March
The venue will be holding an Easter family fun day, with events including a sports day race for the whole family, as well as crafts and a Cadbury's Easter egg hunt.
Find out more about the event here: http://www.nationaltrust.org.uk/events/9fa9c046-7478-44ea-bbf0-7dacbc9234e8/pages/details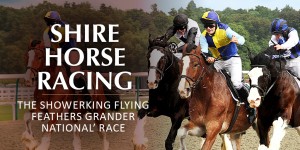 Family Fun Day at Lingfield Park Race Course, Lingfield
9th April
For a fun filled day at the races, take the kids down to Lingfield.
This year, the family can enjoy Shire horse racing. More on the event to come: http://www.lingfieldpark.co.uk/fixtures/discover-racing-family-day-saturday-9-april-2016/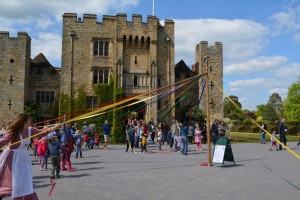 May Day Festival at Hever Castle, Edenbridge
30th April – 2nd May
Hever Castle will be celebrating May Day with traditional family activities.
Watch the crowning of the May Queen, dance around the Maypole and listen to 16th century music at the event: http://www.hevercastle.co.uk/whats-on/may-day-festival-2016/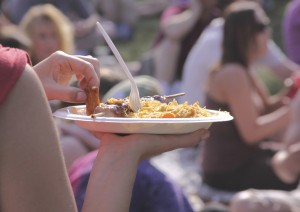 Brighton Foodies Festival, Hove Lawns
30th April – 2nd May
Across the May bank holiday weekend, the Brighton Foodies Festival will be returning to Hove Lawns.
With cooking demonstrations, shows in the Children's Cookery Theatre, as well as live music and cocktail masterclasses, there's something for the whole family: http://www.foodiesfestival.com/brighton-hove-lawns/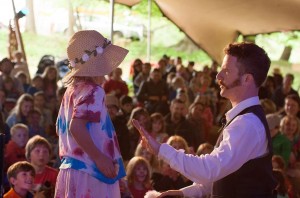 Elderflower Fields at Pippingford Park, Nutley
27th – 30th May
From food and drink to music and sports, there will be tons to do at this family festival.
Enjoy arts and crafts, woods activities, theatre performances and listen to over 40 acts performing live music.
Get your Elderflower Fields tickets here: http://www.elderflowerfields.co.uk/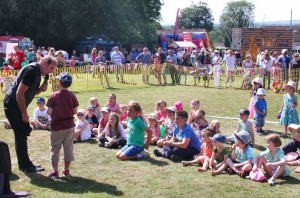 Dormansland Carnival, Lingfield
9th July
Watch the carnival procession, and fantastic floats, before heading to the Recreation Ground for stalls, shows and refreshments.
Updates on this year's carnival will be available soon: http://www.dormanslandcarnival.org/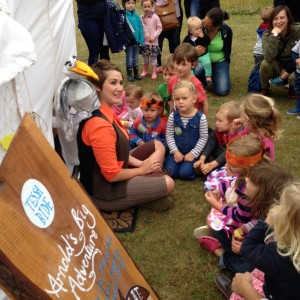 Prioryfields at Priory Park, Reigate
July
Last year's Prioryfields event – hosted by Move Revolution – saw almost 9,500 people attend to watch shows, enjoy crafts and learn to dance.
Dates are yet to be finalised, but will be towards the end of July. Keep an eye on Move Revolution's Facebook page for more details.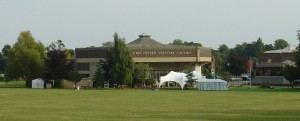 Chichester Festival, Chichester
18th June – 17th July
Preparations have begun for this year's festival, which will boast over 200 events, including plays, walks, theatre, art and community events.
A full schedule is yet to be released, so watch the website for more information: http://festivalofchichester.co.uk/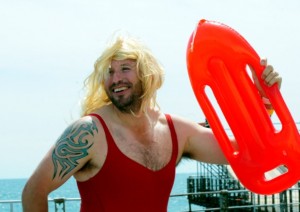 Birdman, Bognor
July
Dates for this year's Birdman haven't yet been announced, but what we do know is that it's sure to be a hilarious day out.
Watch as 'flyers' dress up in outrageous costumes and launch themselves off of Bognor pier: http://www.birdman.org.uk/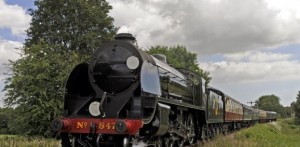 Bluebell Seaside Weekend, East Grinstead
6th and 7th August
Take a trip on the Bluebell Railway to the seaside. Trains will depart from East Grinstead – as well as Sheffield Park and Kingscote – and travel to Horsted Keynes, where the paddock will be transformed into a sandy beach.
The event includes competitions and donkey rides: http://www.bluebell-railway.com/event/seaside-weekend/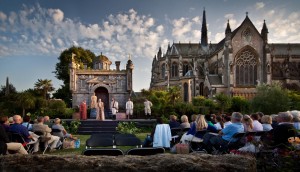 Arundel Festival, Arundel
20th – 29th August
Arundel's popular annual festival hosts tons of activities and events.
This year's activities haven't been announced, but when confirmed, will appear on the website: http://www.arundelfestival.co.uk/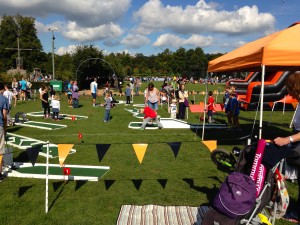 Run Reigate, Reigate
18th September
Even if you're not a fan of running, the annual Run Reigate event promises to be an entertaining day out for all.
Come along and cheer on the runners, let the kids enjoy activities in the park and sample local cuisine: http://www.jellyfish.co.uk/runreigate/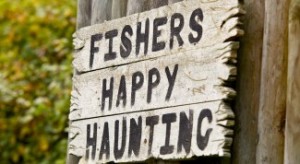 Happy Halloween Hauntings at Fishers Farm, Billingshurst
October
Fisher's Farm hosts spooky, family friendly, events during the October half term.
Get dressed up and enjoy pumpkin carving and spooky shows. Dates to be announced: http://www.fishersfarmpark.co.uk/discover-fishers/special-events/halloween-happy-hauntings/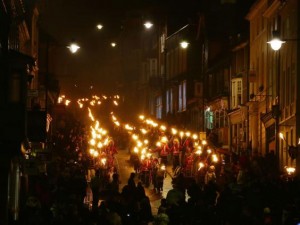 Lewes Bonfire Night, Lewes
5th November
Lewes hosts a spectacular bonfire night and firework display every year.
Various local bonfire societies will attend, with marching bands opening the night: http://www.lewesbonfirecelebrations.com/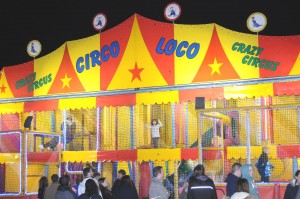 Lingfield Park Fireworks, Lingfield
November
Lingfield Race Course's impressive firework display won't disappoint.
When the display is over, children can also enjoy the fun fair. Dates are yet to be confirmed: http://www.lingfieldpark.co.uk/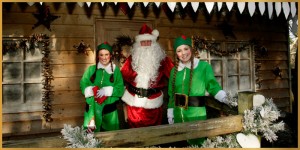 Tulley's Farm Christmas, Crawley
December
Tulley's puts on a great show when it comes to family festivities.
From sleigh rides and a Santa's grotto, to festive food and teddy bear making, there's plenty for you all to enjoy.
Dates will be announced on their website soon: http://www.tulleyschristmas.co.uk/
There's plenty to look forward to in Sussex and Surrey this year. For regular inspiration on days out, and to hear about our latest events, like Move Revolution on Facebook.