Valentine's Day is just around the corner and we're going to help take away the panic and the pressure!
From lunches and dinners to spa days and walks, there are tons of things to do and places to go throughout Sussex and Surrey this Valentine's Day. So, let's make it the most romantic Valentine's ever!
Valentine's brunch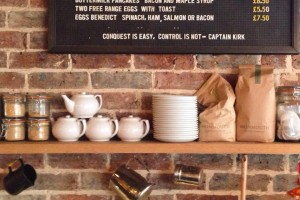 Idlewild Bar and Restaurant, Haywards Heath
Looking for something a little different for brunch this Valentine's? Idlewild in Haywards Heath serves a selection of tasty breakfasts, from the Copenhagen Brunch (bacon, fruit and pancakes all in one!) to a breakfast burrito.
Find their menu on their Facebook page: https://www.facebook.com/Idlewildbarandkitchen/?rf=195707600496387

Pelham House, Lewes
Pelham House is a modernised 16th century townhouse hotel located in Lewes. It offers traditional breakfast choices, including kippers and porridge, with locally-supplied free-range eggs used in recipes.
Take your meal in the stylish, classic dining room and get Valentine's Day off to a sumptuous start: http://www.pelhamhouse.com/dining/breakfast-at-pelham-house/
Valentine's lunch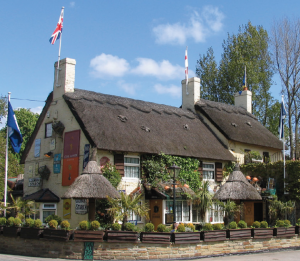 The Crab and Lobster, Pagham
Overlooking Pagham harbour, The Crab and Lobster's menu is focused on seafood. The 350-year-old building still has its original timber supports, providing a nice contrast with the more modern furnishings of the restaurant.
If you fancy dining on the freshest crab and lobster the south-east has to offer, this is a must-visit on Valentine's Day: http://www.crab-lobster.co.uk/
Amberley Castle, Amberley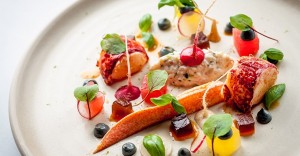 Originally a fortified structure dating from the Middle Ages, Amberley Castle is now privately owned and operated as a hotel. Lunches take place in the magnificent Queen's Room and the equally impressive Great Room, with a five course tasting menu available for £29.50 per person.
Dining in Norman splendour – what could be more romantic? http://www.amberleycastle.co.uk/restaurant/menu-list/lunch-tasting-sample-menu
Valentine's walk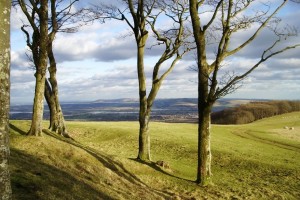 Chanctonbury Ring, South Downs
The Chanctonbury Ring can be found atop Chanctonbury Hill on the South Downs. The ring of beech trees that give the area its name is rumoured to be a fairy haunt.
Additionally, women who sleep under the trees for a night are allegedly made more fertile – make of that what you will… https://www.southdowns.gov.uk/wp-content/uploads/2015/03/Walks-near-Steyning-Chanctonbury-and-Washington.pdf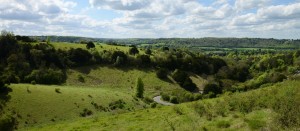 Box Hill, North Downs
Immortalised in novels, including Jane Austen's Emma and HG Wells's The War of the Worlds, Box Hill is one of the most iconic walks in Surrey.
It offers spectacular views over the surrounding countryside – once you've got to the top, that is! http://www.nationaltrust.org.uk/box-hill?campid=AWN&awc=3974_1454577665_f54361154e9b07a2c8ec5266feed303b
Valentine's dinner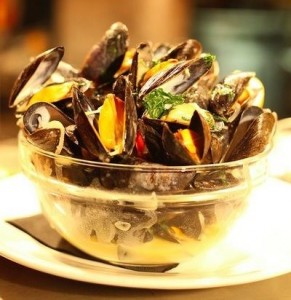 Hotel du Vin, Brighton
The bistro in the Hotel du Vin (a stone's throw from Brighton seafront) focuses on warm, welcoming décor with a menu to match.
Sophistication and simplicity is the order of the day here, with champagne, scallops, lamb and pork belly among the regular, locally sourced offerings: https://www.hotelduvin.com/valentines/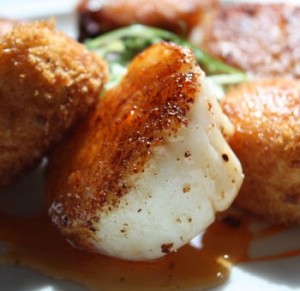 The Dining Room, Reigate
The Dining Room in Reigate is owned and operated by Tony Tobin (of Ready Steady Cook fame) and is as high in quality as you would expect.
Fusing classical British dishes with modern twists, The Dining Room is highly regarded and would be the perfect cap to any Valentine's Day: http://www.bookatable.co.uk/the-dining-room-reigate-surrey
Valentine's spa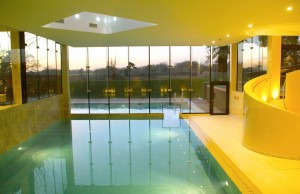 Ockenden Manor Spa, Cuckfield
Why not get away from the hustle and bustle of everyday life and visit the haven of Ockenden Manor Spa?
Offering organic treatments, along with saunas, Jacuzzis and flotation pools, the spa offers a Couples Escape Day package, perfect for a Valentine's treat to remember: http://www.hshotels.co.uk/ockenden-manor-hotel-and-spa/spa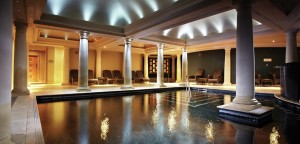 Alexander House Hotel and Utopia Spa, Turners Hill
With Grecian-inspired interiors and 25 treatment rooms, the Alexander House Hotel and Utopia Spa in Turners Hill manages to maintain an intimate feel and ambience for guests to unwind.
Let the stresses of life melt away…for a day, at least: http://www.alexanderhotels.co.uk/alexander-house-luxury-hotel-sussex/spa/
Unusual Valentine's activities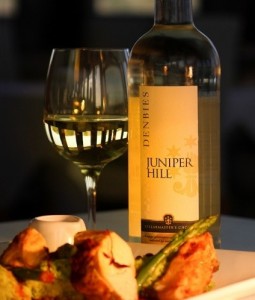 Masquerade Ball at Denbies, Dorking
Nothing screams glamour and sophistication like a Masquerade Ball. If you've always wanted to go to one, your chance has arrived as Denbies' Wine Estate is laying on a sparkling canape reception, followed by a three course dinner and live music from 15-piece band Perfidia: http://ticketisland.azurewebsites.net/ticketi_slevent1?e=29490&d=02/01/16&bi=8C6C5BC71CA073421BC2E8D5D2B34FFF


Valentine's Race Day Lingfield Race Course
A day at the races might not seem the most romantic day ever, but Valentine's Day patrons at Lingfield Park can take advantage of private table service, afternoon tea and a three-course meal to up the romance stakes considerably: http://www.lingfieldpark.co.uk/fixtures/saturday-13-february-2016/
Forget the roses and teddy bears this Valentine's Day. For a romantic weekend to remember, enjoy food, walking or relaxation on your doorstep!
Do you have any suggestions for Valentine's Day? Let us know on our Facebook page!