Looking for an incredible family friendly fireworks display? The ultimate family fireworks are taking place in Reigate at Reigate Parish Church Primary School! We are delighted to be sponsoring this family friendly event, it really is such fun for all the family!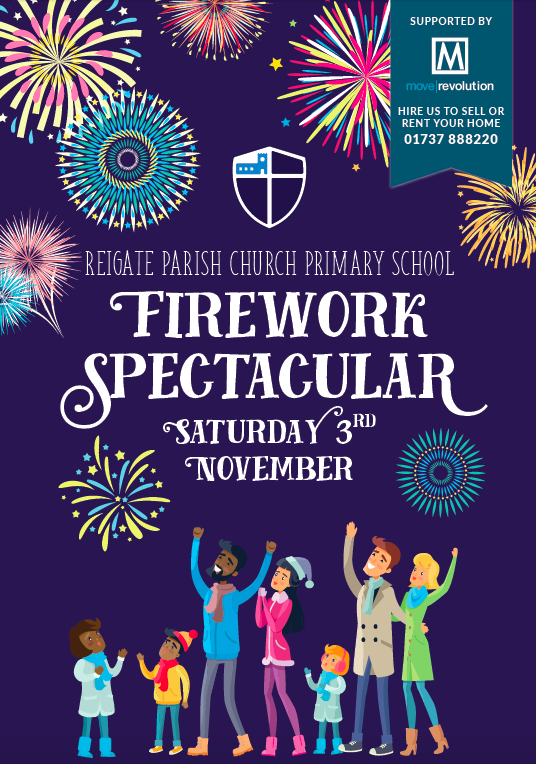 As well as amazing fireworks, this event has an array of other things going on to entertain all the family – just take a look at the programme below! From glow toys, music, a quiet room for those that don't like all the 'big bangs' but want to enjoy the fun – this event really is wonderful for everyone.  We especially recommend the Robert & Edwards 'bangers' in the Oven Fresh buns – they are delicious!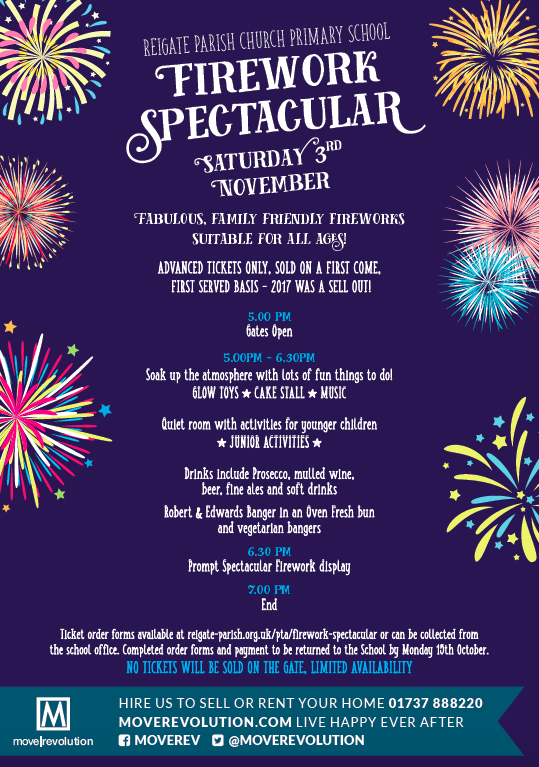 Tickets are pre-order only.  Please go to this link to download and complete an order form. Looking forward to seeing you all Saturday 3rd November – from your Move Revolution Reigate Team.
If you are thinking of moving in the Reigate & Redhill area please call our experts Louise, Damian and Adam on 01737 888220 we think this recent independent review perfectly captures the way we work and why, if you work with us, you will be moving into your dream home as quickly as possible.  Call 01737 888220 to book a valuation – we can't wait to here from you.