With the summer holidays almost upon us, lots of us are embarking on long journeys with the children, and the burning questions which are always asked are all to do with how best to keep them entertained! Over to our wonderful guest blogger, Flori Johnson of Squiggle, Dot and Squeeze to give us plenty of creative ideas (keep reading to the end as she has very kindly offered a discount code especially for us!):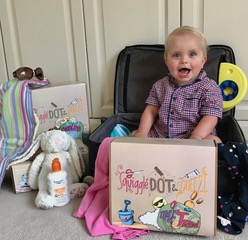 "Are we nearly there yet?" I can hear the cries from the back seat and we only left home 10 mins ago.
Summer holidays are rapidly approaching us and with a 10 hour, flight solo, 6 hour train journey and 4 hour car drive with 2 mini people in tow amongst our holiday plans I am getting prepared with some ideas and then hopefully I will practise what I preach.
So, before you or I default to 10 hours straight of the life saving iPad, here are some Squiggle Dot and Squeeze top tips for car games, mini survival handbag kit and craft kits to take with you.
First up – Car activities: 
Not another round of I-Spy? how about … 
Linky Dinky – our Family favourite. To start, the first player says the first word that pops into their head, so here is an example. I start with the word cheese the next player says a word that they associate with cheese so perhaps wine, then next might say grapes then picnic summerbeachballcricket etc. One word to start each round and it's wonderful to see where the links take you and a fun insight into what your kids associate with different words.
The Backwards Alphabet. Starting with the driver at Z they have to spot something or a word with z in it outside of the window once achieved its the next player with Y, by starting in the front the tricky letters fall to the grown up. We like to time how long it takes to complete the alphabet and on another later rounds to see if we can beat the clock.
The Go Argos game. Yes, I am suggesting you take an Argos catalogue, kids can spend hours checking out the pages and it can also be used for a backseat game of on this page what would you chose for your imaginary house. You might hear cries of "ooh I want…." but you're unlikely to hear "are we nearly there yet?"
The What If game. For example, "what if this car turned into a rocket where would we go?" If you have imaginative chatterboxes, this one's a winner.
The Mileage Celebrator. As we set off on our journey, we pool our ideas for a song line, phrase, sound or a line of silliness to celebrate each 50/100 miles or each hour. Then the car erupts with your own brand of hooray as you get closer.
Second up – mini handbag survival kit for young kids: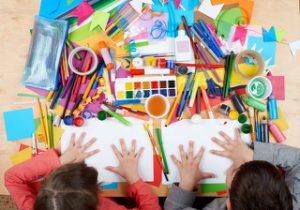 In a ziplock bag pack the following:
10 coloured pipe cleaners
A few balloons
Dozen coloured lolly sticks
Sharpie pen
You will be amazed what you can create while you wait for a meal or manage travel delays here are a few examples:
Make a pipe cleaner head dress.
Whizzing balloon catch (blow up let go and watch the kids laugh as they try to catch it).
Lolly stick hide and seek.
Sharpie can be used to draw faces on your balloons or write clues on the lolly sticks.
The possibilities are endless with this mini pack of crafty bits.
Last but not least. 
Not every day can be action packed, craft is a great way to have some down time but you can't take the craft cupboard with you. Our craft kits, with 5/6 projects in each are the perfect holiday crafting solution. We have new mini kits in our range.
For our Move Revolution readers there is a 15% discount code for setting you up with your holiday craft kit use code move15% at checkout.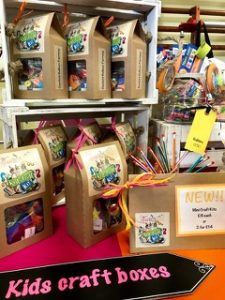 Check out all our super fun craft kits on our website, and our Facebook and Instagram pages are full of holiday crafting ideas.
Thanks so much Flori, there are some fabulous tips here and we'll be using them for our journeys with the children!
If you're thinking of selling or letting your home, please call 0330 223 1000.