Hannah is one of the most capable, unflappable people you could ever wish to meet. She is the perfect person for managing our lettings department!
Born in Chelmsford, Hannah grew up in East Grinstead, and was in the first cohort of children to attend The Meads Primary School when it moved from the Chequer Mead site, and she still lives just a short distance from there. She loves swimming and when on holiday reverts to being a complete water baby! She also enjoys horse riding and used to have her own horse at Horsted Keynes.
She graduated from the University of Gloucester and after a stint in Event Management, went travelling for a year to Asia, Australia, New Zealand and United States. She has very happy memories of her trip and one day she'd love to live in Sydney. She really got the travel bug that year and plans to visit South Africa at some point in the next few years.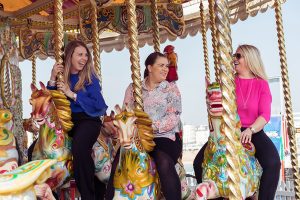 On return from her travels she worked at for an event company and then as Group Operations Manager for a serviced apartments company before joining us at Move Revolution to head our lettings team. She uses her problem solving skills to great effect, and has helped our landlords and tenants with many challenges so far. We think they would all agree that she's a very safe and effective pair of hands.
The RaterAgent reviews speak for themselves!
"Hannah assisted me in renting a property whilst I am still living overseas.. A situation that could have been incredibly complex and fraught with problems was managed with extreme professionalism and the whole process became worry free and really quite easy. I've rented many properties throughout my life, in various countries, the service provided by Hannah was without doubt one of the best I have experienced. Excellent communication, the paperwork and processing were handled promptly and without fuss."
By Simon A
"We instructed Hannah at Move Revolution to rent out our property and cannot fault her professionalism and enthusiasm in the whole process. The service was excellent with everything taken care of for us. Hannah is always quick to respond to queries which is very refreshing and we feel very confident in her ability to handle the management of our property in the best way. We are certainly very satisfied customers."
By Susan E
"I've used a few lettings agents in my time but no one comes even close to beating the serve I received from Hannah G. Hannah went beyond the call of her duty and exceeded my expectations by delivering exceptional customer service. I had complete confidence that Hannah would let my property and I wasn't wrong. I would 100% recommend Hannah and Move revolution as they are a different gravy !!! Thanks Hannah."
By Chris C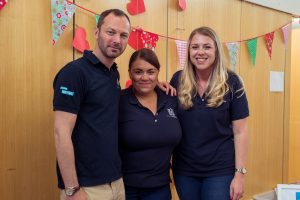 So now you know she's great at her job, plus landlords and tenants alike love her, all you need to do is pick up the phone! Hannah would love to hear from you, and you can speak to her on 0330 223 1000.