Introducing our new guest blogger, Charlotte Waters from West One Bathrooms
We are delighted to welcome a new guest blogger to the Move Revolution 'blogging family', Charlotte Waters, Marketing & PR Manager for West One Bathrooms.  West One Bathrooms have been serving up luxury since the 70's and have long been regarded as Europe's most illustrious and innovative supplier of bespoke bathrooms. West One Bathrooms provide outstanding design and guidance for the most sumptuous bathrooms worldwide, offering exclusive access to the widest realm of leading bathroom manufacturers. Charlotte will be sharing with us design ideas, trends and key innovations… we are thrilled to share her first blog.
GEOMETRICS: A TIMELESS TREND
When we think of geometrics, it is often associated with hard faceted edges and bold bright patterns. Geometrics don't solely present themselves through bold prints, it is a trend that can be seen throughout history; The Ancient Greeks used bold geometric patterns as part of their interior and architectural design. Geometrics create shade and light, they play with eye and refract light at different angles. Throughout the 1900's angular structures and patterns were presented in different forms as the design styles adapted and changed. Most commonly in interiors, geometric patterns are used all over the floor, or on a feature wall to focus the eye and draw attention to a specific part of the room. For a subtle affect, use one solid colour and let the pattern do the talking.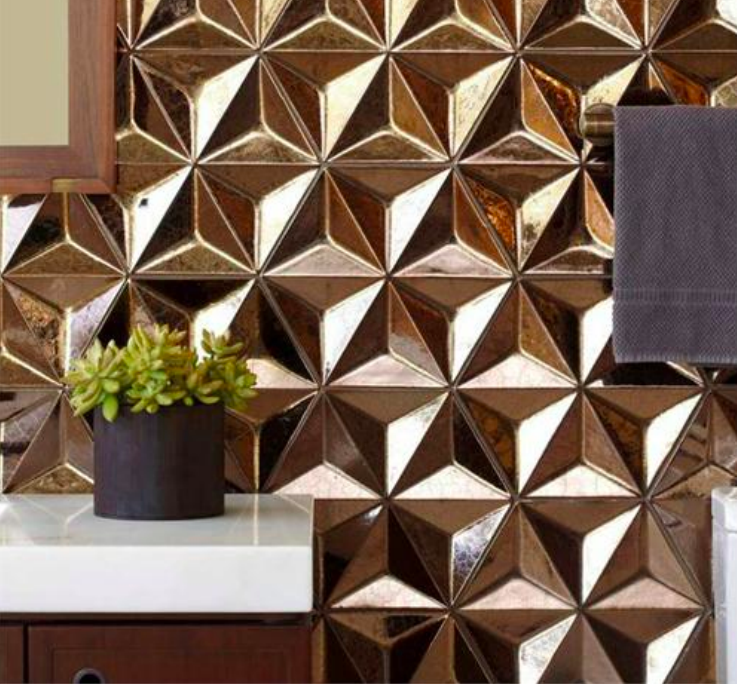 The beauty of geometric tiles is that it is suitable for all clients and bathrooms. "You can choose to go bold and combine the geometric print with striking contrasting colours to achieve a real wow factor", advises Kaitlin Reading at West One Bathrooms Ann Sacks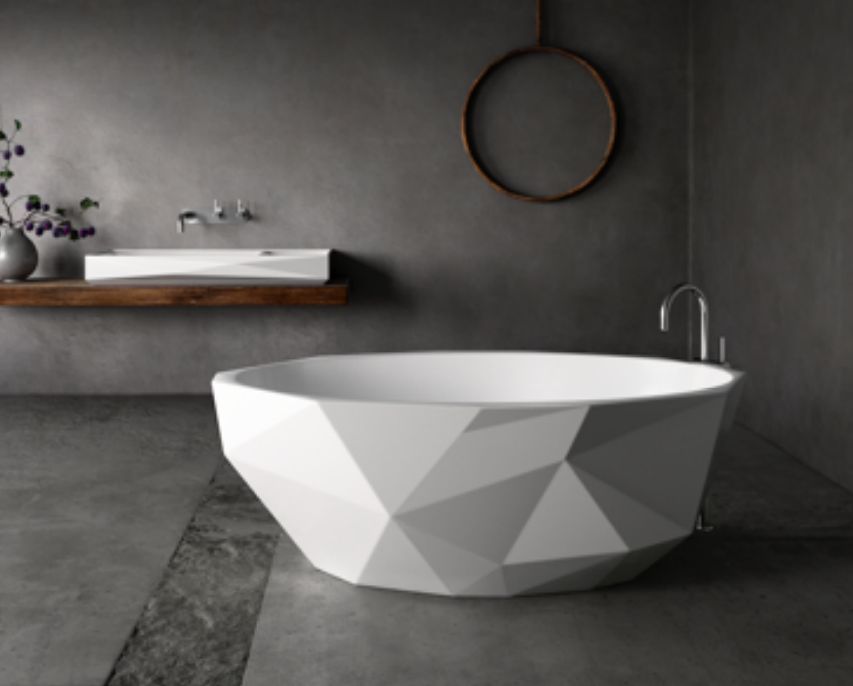 Kelly Hoppen's Bijoux collection for apaiser, available in crisp white or stealth like greys, is crafted from apaiser marble which is a luxurious high performance marble that is silky smooth, non-porous and warm to touch with unique heat retaining properties. Exclusively available in the UK at West One Bathrooms, the collection draws inspiration from the faceted characteristics typical of the Geometric design. The exteriors of the collection play with light and shadow, creating a dynamic surface resulting in a visual masterpiece.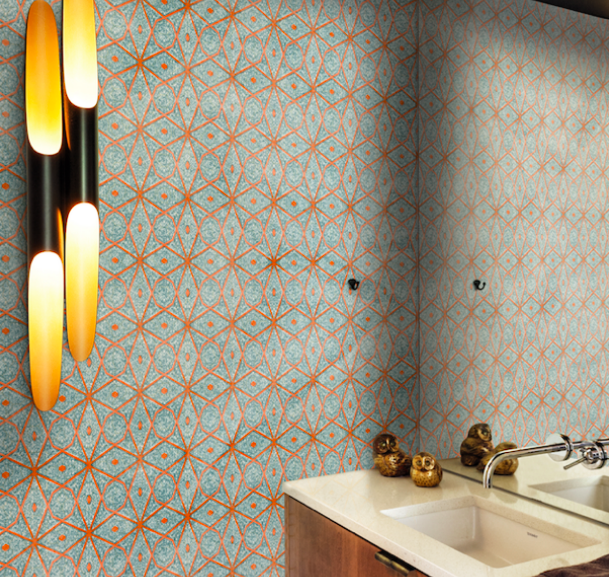 You don't need much of this trend to make a big statement. Opting to wallpaper a small wall in a bathroom will add dimension to any design without it being overwhelming. It is quick and easy to install and also suitable for use within the shower for a truly unique look.
Thinking of moving or letting your home?
If you are thinking of moving or letting your home in Surrey, Sussex and Kent please don't hesitate to get in contact with us on 0330 223 1000, alternatively you can click on this link and complete the form. We can't wait to chat with you.
=