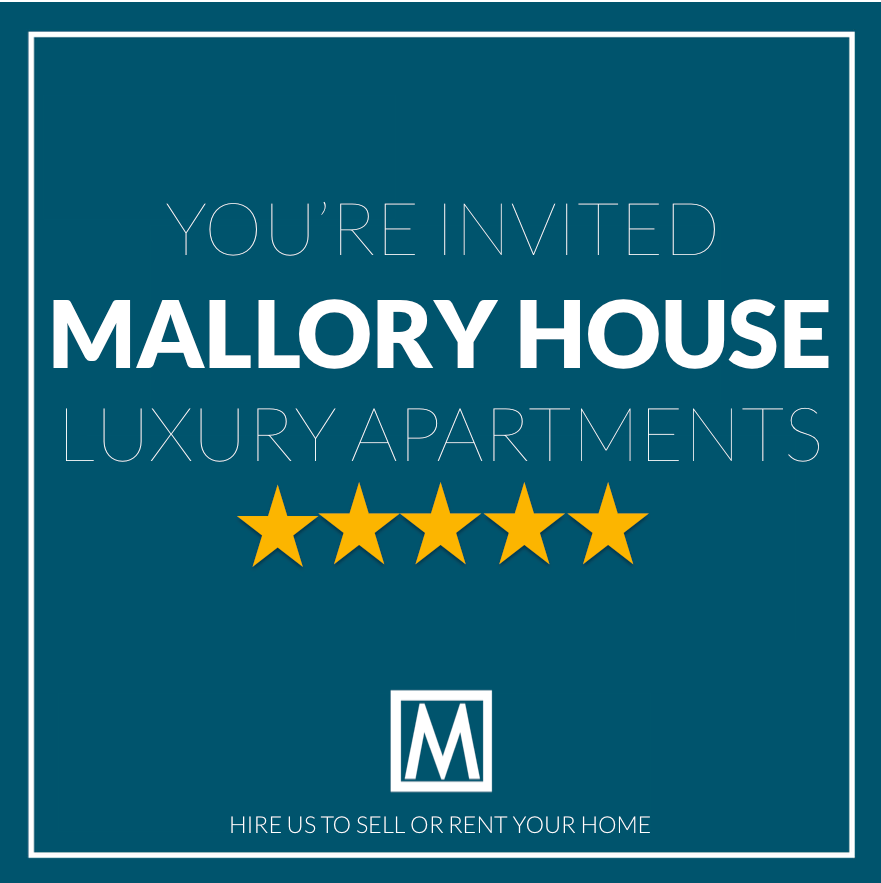 (Gorgeous 1 & 2 bedroom apartments  just call 020 8819 3272 to find out more!)
We always get a great response when we share snippets of information about our favourite places.  It's easy to share 'hidden gems' when it comes to cute villages throughout Surrey, Sussex and Kent – however, we all agreed it can be easy to over look the more 'urban', busy towns, which we think we know well and have possibly not considered visiting, or choosing as somewhere to live! With this in mind we asked our residence 'foodie' Ryan Milson to share his love of 'all things' Sutton!
"Considering that I am looking to buy a property in Sutton next year…and that I have lived in Sutton most of my life, it wasn't a surprise that I was asked to share why I've grown rather fond of the area!  Sutton is one of London's greenest boroughs and I spent most of my childhood exploring Sutton's many local woods and playing fields. In fact, Sutton has 607 hectares of green space and 16 parks; That's a lot of exploring!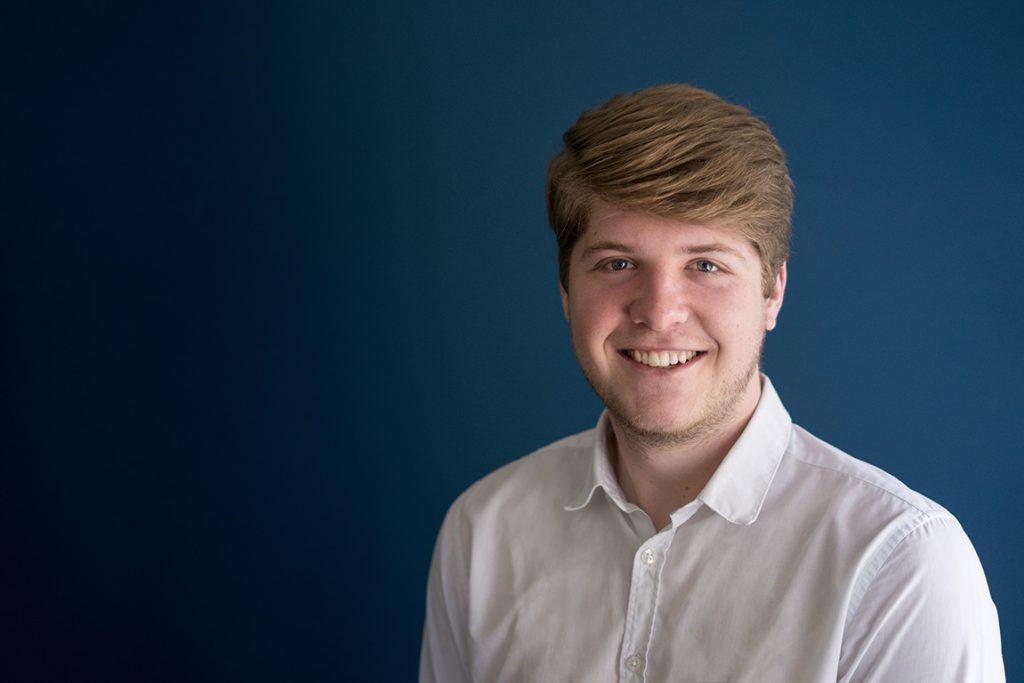 Royston Park and Rosehill Park are where I spent most of time playing football for The Royals. Looking back, I always knew that I would never be good enough to pursue football as a career option, but I have always loved playing football since being a child and still play every Tuesday night (I like to think of myself as a rare left footed winger who'd be useful in any low standard football team!)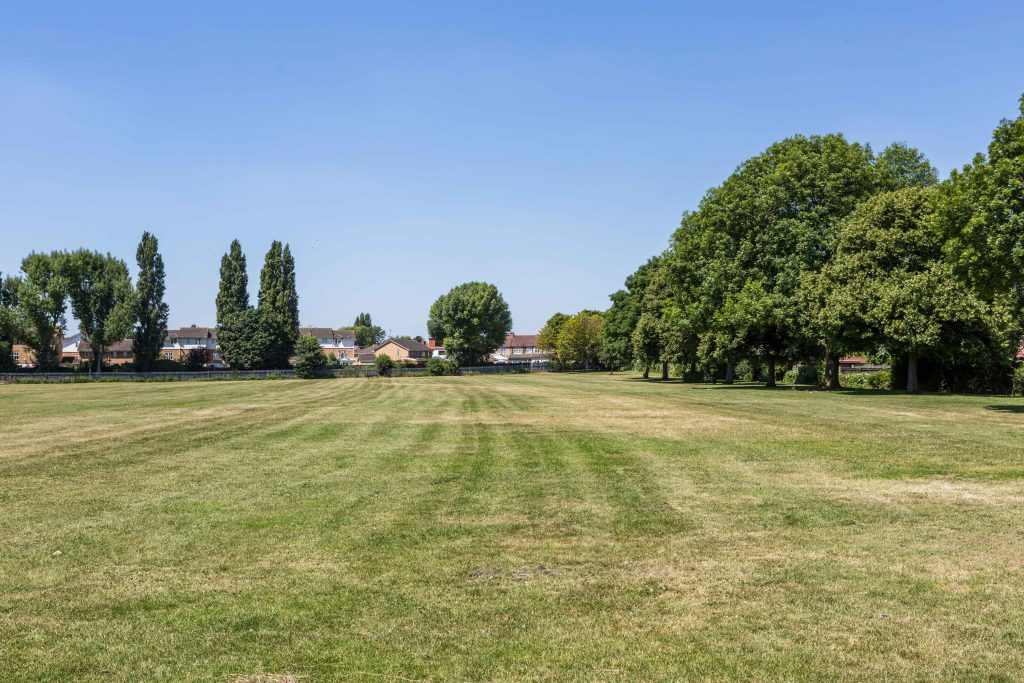 I also attended local schools; Muschamp Primary School, Muschamp Road in Carshalton and for Secondary, Greenshaw High School, Grennell Road.  This is where I met a lot of my close friends. We often joke about how we'd love to go back for a day. Once I had finished my final year at Greenshaw I decided to stay on and study for my A-levels and the school's successful Sixth Form. After studying for another year and achieving my As-level, I decided to continue my education at Carshalton Girls (mixed) Sixth Form. This was a new and exciting challenge where I met many more close friends and more importantly, my girlfriend Nicole. Myself and Nicole were in the same class studying Film. Rumour has it that she only picked the class to introduce herself to me; A decision I'm sure she regrets to this day!
After leaving school I got a job on the High Street working at a well-known retail store. I would often pop out for a coffee (Caramel Macchiato to be specific!) at Starbucks and pop into the many shops and cafes on the high street.
I no longer work in the heart of Sutton and love working in our Move Revolution Purley Office at the incredible Airport House, Purley Way, but still enjoy many of Sutton's places of interest including local restaurants and bars. I'm often referred to, by everyone in the team as a 'foodie'. This is due to my significant love of food and I could talk for hours about my much-loved meals and restaurants.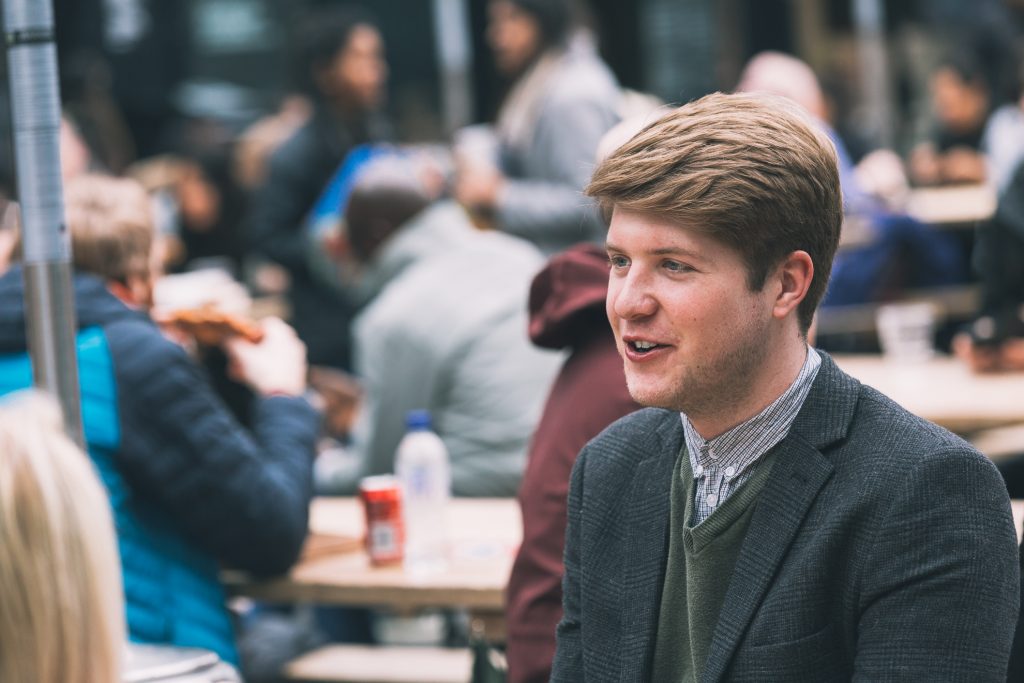 My favourite lunchtime spot is The Mad Coffee Bar, known locally as 'The Portuguese Café'. It's the perfect spot for fresh, homemade sandwiches and baguettes which you can enjoy whilst sat on their outside terrace.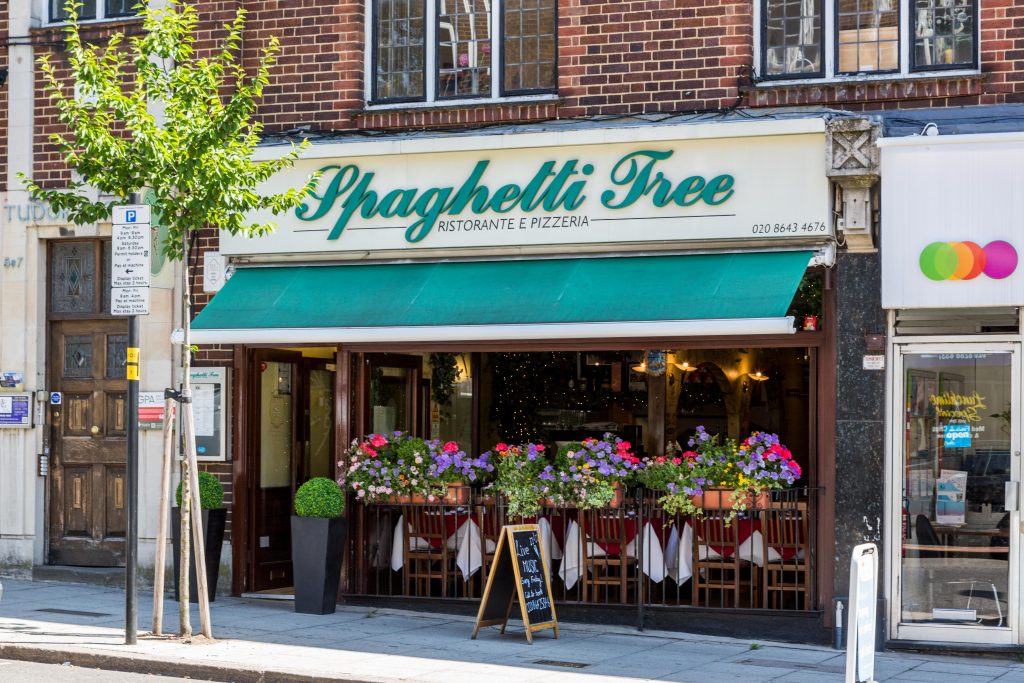 If dinner is more your thing, head to The Spaghetti Tree, a popular Italian Restaurant situated just a short walk from Sutton Station. The King prawn and chorizo tagliatelle is my personal recommendation!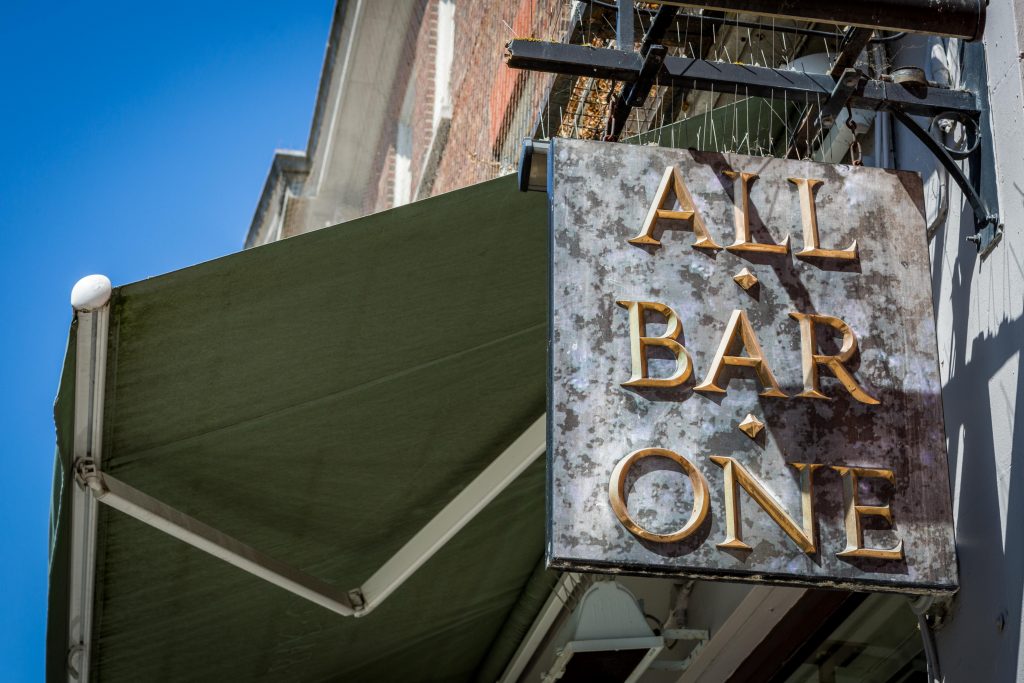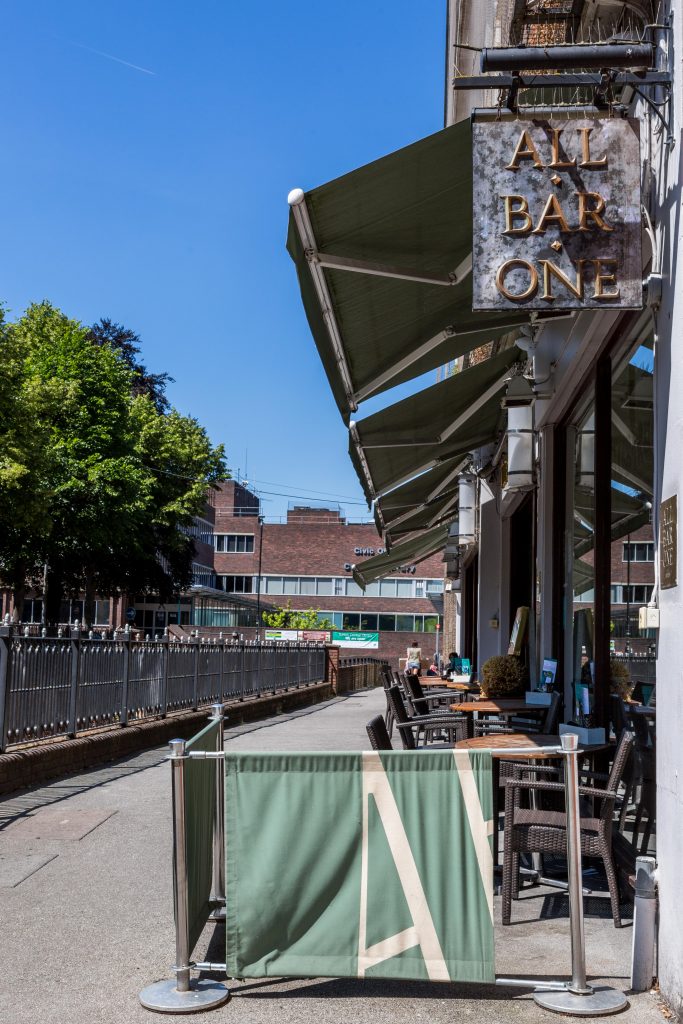 If you'd rather enjoy Sutton's evening and nightlife, pay a visit to All Bar One located on the High Street, its contemporary décor and fancy cocktails appeals to the local professionals who wish to unwind at the weekend. Alternatively, I head to The Old Bank, a pub next to Sutton Station; It's perfect for meetings friends before we head into London for a night out or out out.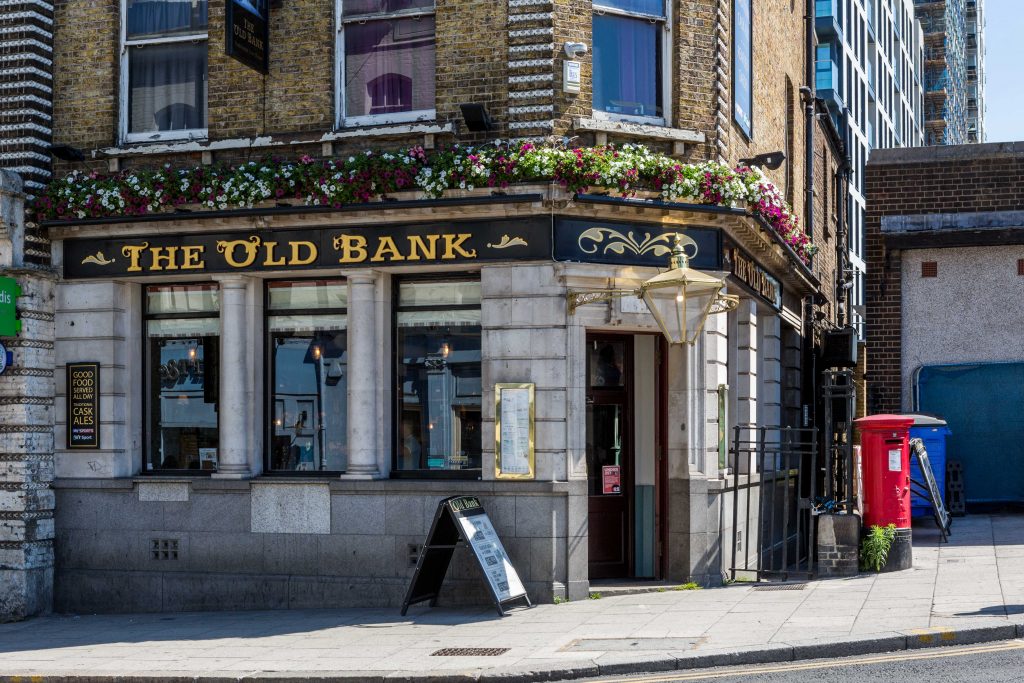 For the commuter, Sutton offers a direct service into London from its Sutton, West Sutton and Sutton Common train stations. At Move Revolution we deal with a lot of local buyers who love the balance between Sutton's semi-rural lifestyle but commutability into London for work.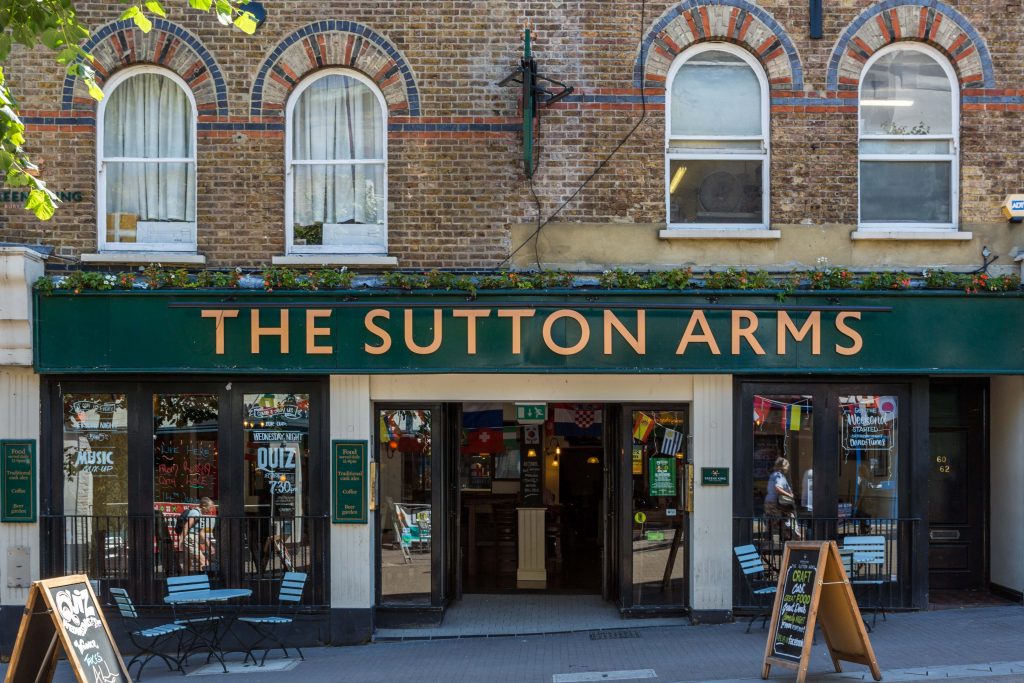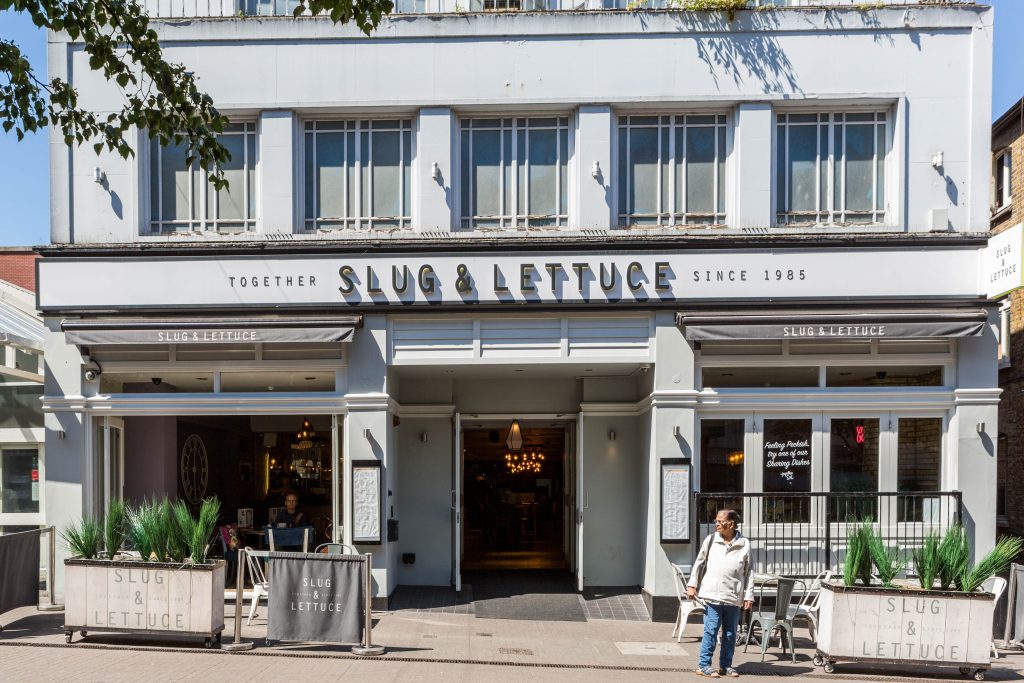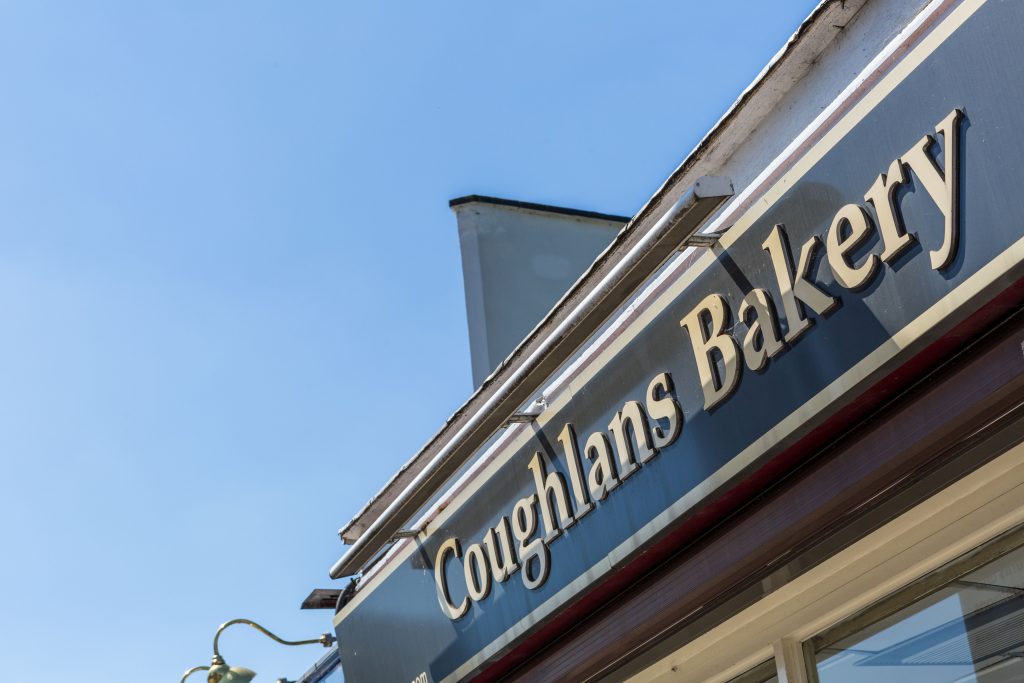 Years later, I no longer live in Sutton but I am planning to buy my first home later this year with Nicole; we'd love to be able to return to where we first met and grew up together. If you spot me in a local bar or restaurant, come over and say hi! I will tell you more about my love for Sutton's local food spots!"
I smiled when I read Ryan's blog – it's certainly all things football (in the parks) and food .. but not shopping – and Sutton has brilliant shopping either at Time Square Shopping Centre (TK MAXX followed by a Starbucks Frappacino – who can resist!) or St Nicholas Shopping Centre… what a list to tempt you to pop to Sutton!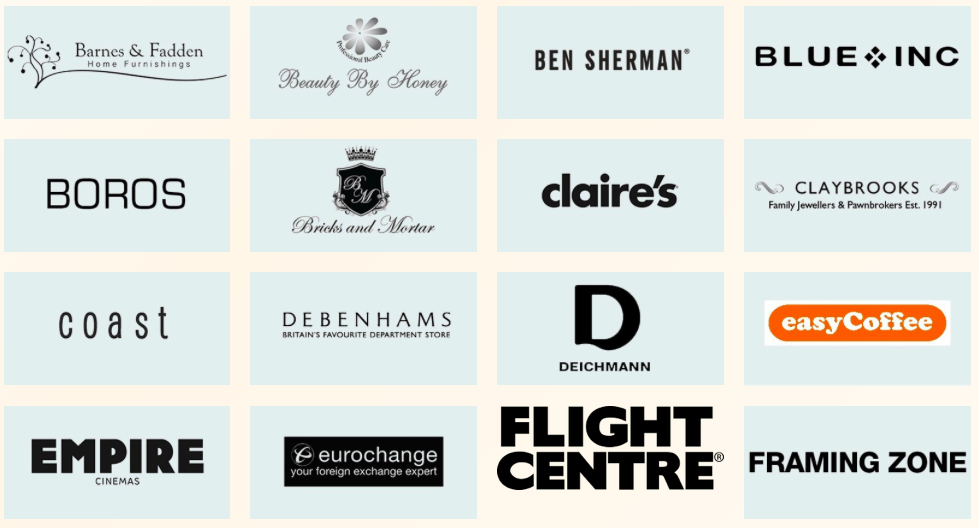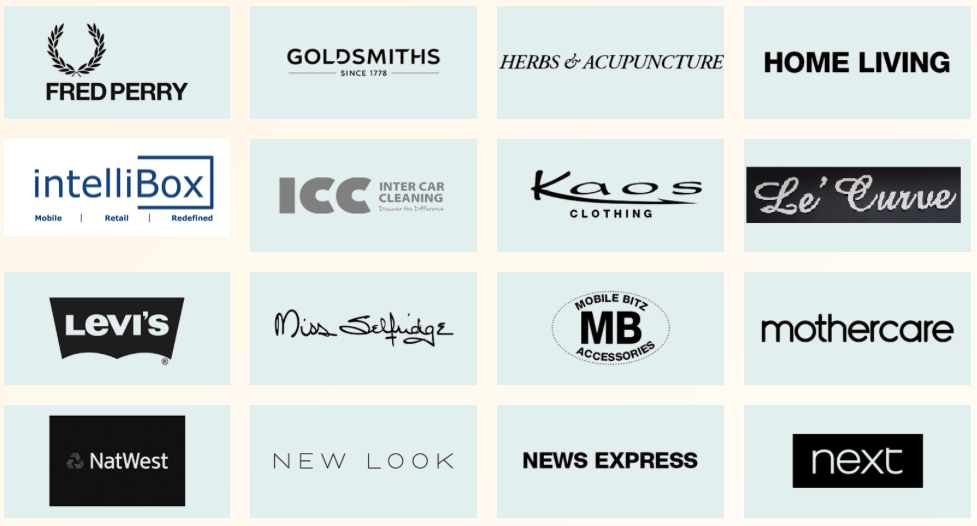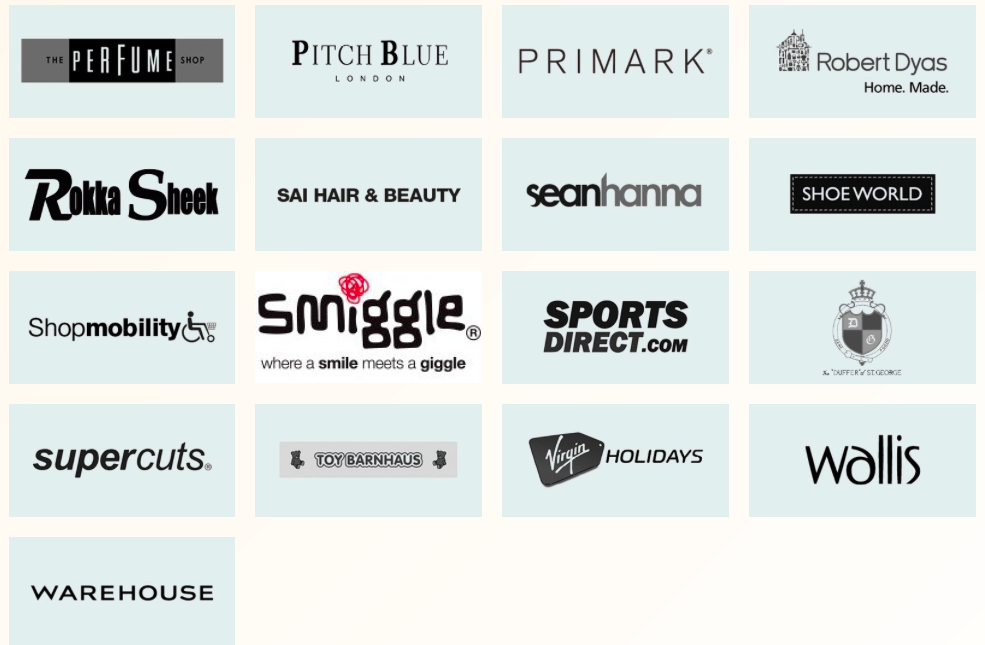 Have we temped you to visit Sutton for shopping, a meal or perhaps to visit one of the 16 parks?! Our Move Revolution Purley, Croydon office manage property sales and lettings for Sutton and the surrounding area.  Just give Ryan or Paul Mulligan a call on 020 8819 3272 to find out about gorgeous houses we have for sale in the area.  We will let you into a little secret that we will be launching a collection of new flats just a short stroll from Rosehill Park, and a short stroll to the the train station and high street.  If you would particularly love to buy a 'new build' this is the perfect opportunity to 'snap up' a wonderful new flat (these properties will all have HELP TO BUY) as an added bonus!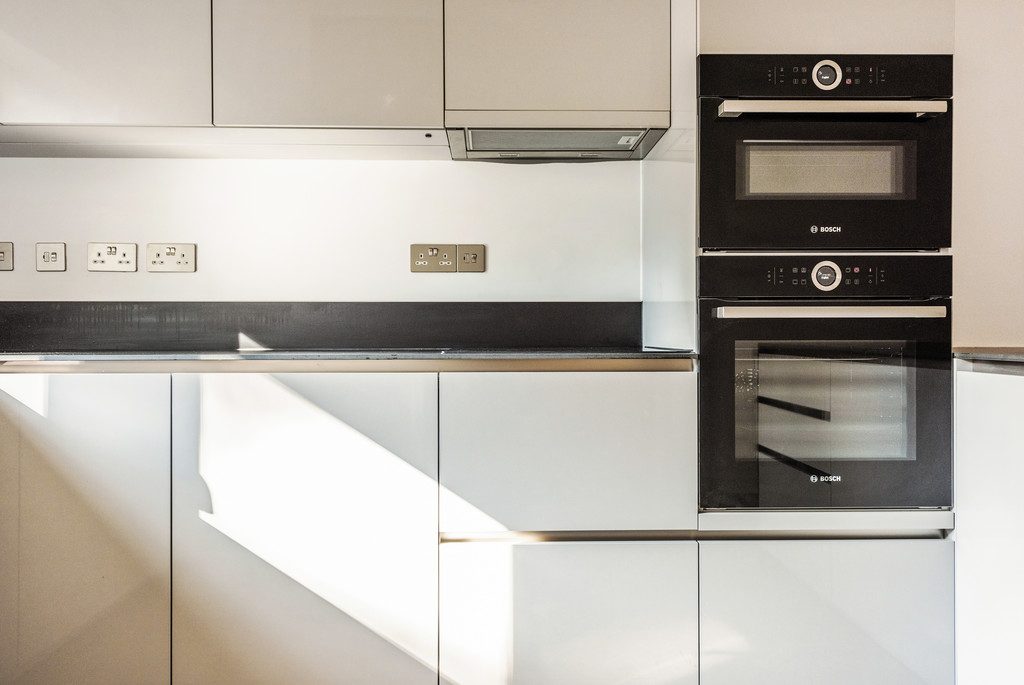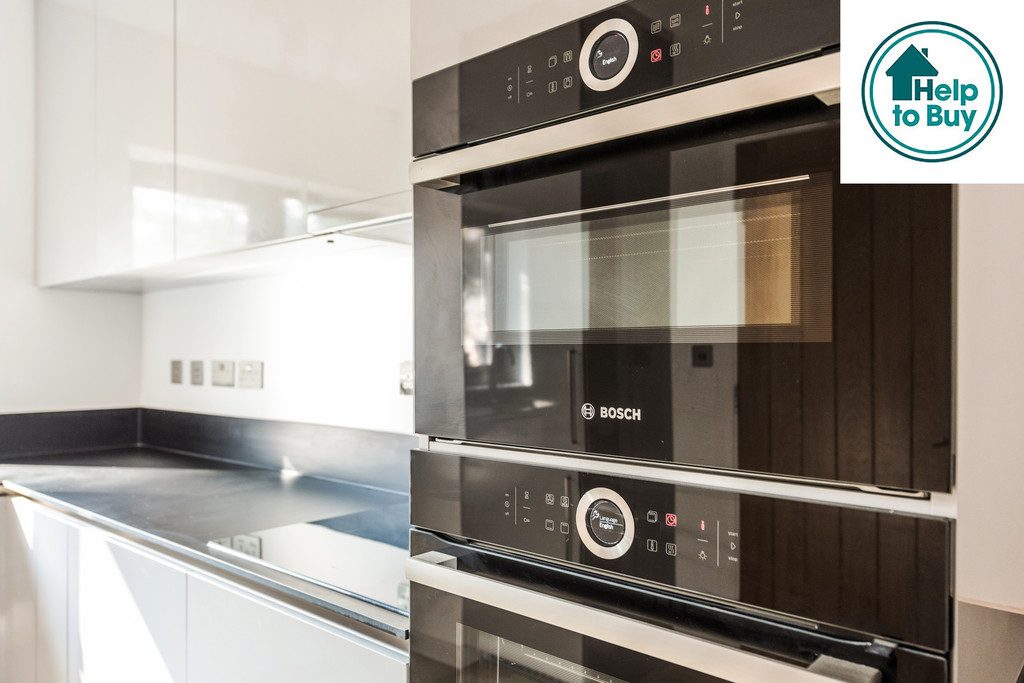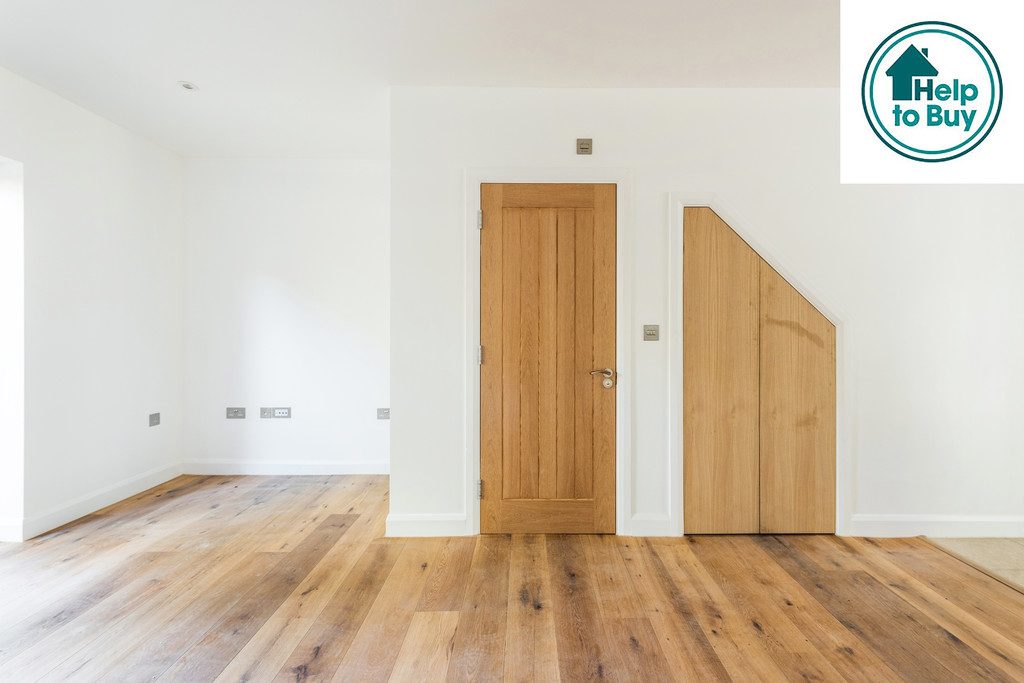 Book an appointment to view Mallory House today
just call 020 8819 3272 or
Remember to LIKE US ON FACEBOOK