We have created a special Move Revolution Halloween Trail for you to print and use in your own home (or garden) this Halloween. Just a little fun to make you all smile!
All you need to do is click on the link below and download our trail pack!
The pack includes 10 questions, 10 letter sheets, an answer sheet and your clue sheet to fill in as you go around your trail. You also have a sheet to download and draw your own map (of your house and garden) of where you have hidden the clues – this will be great fun in the dark with a torch!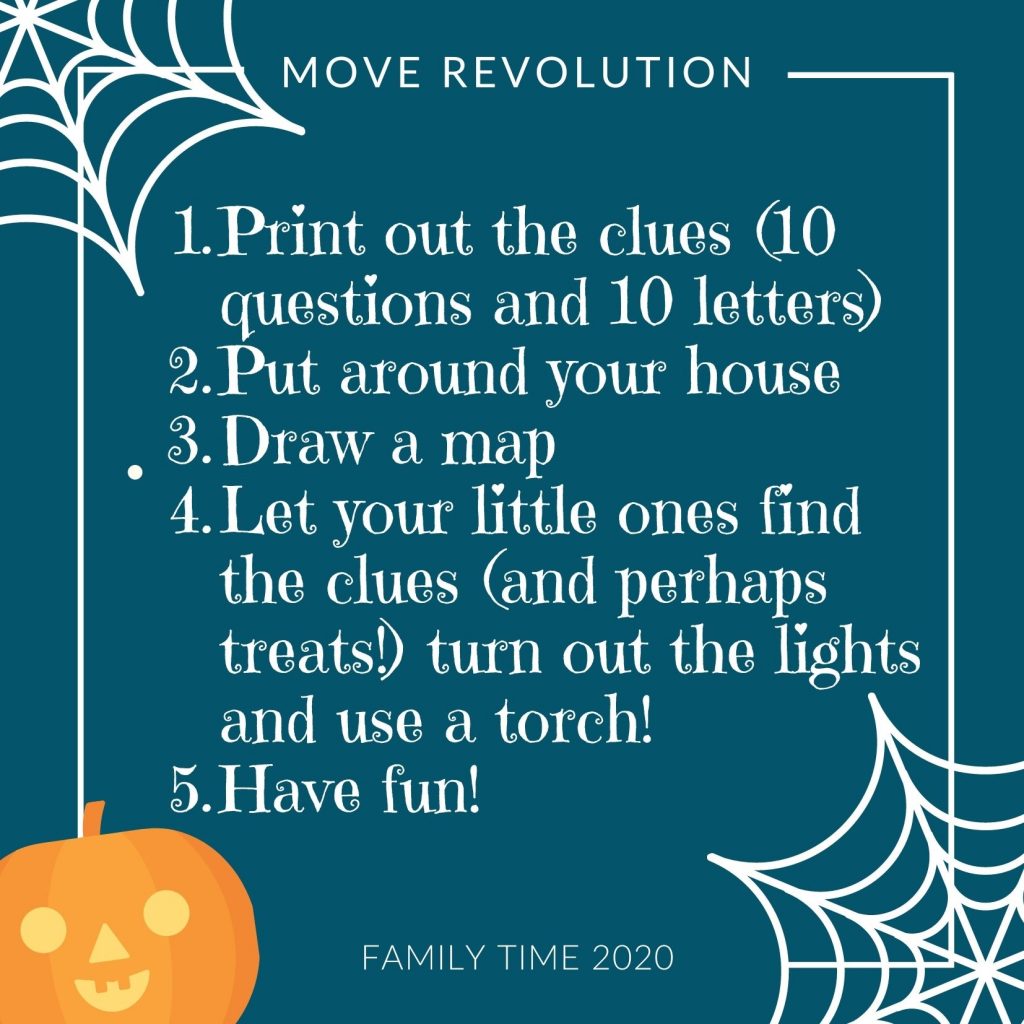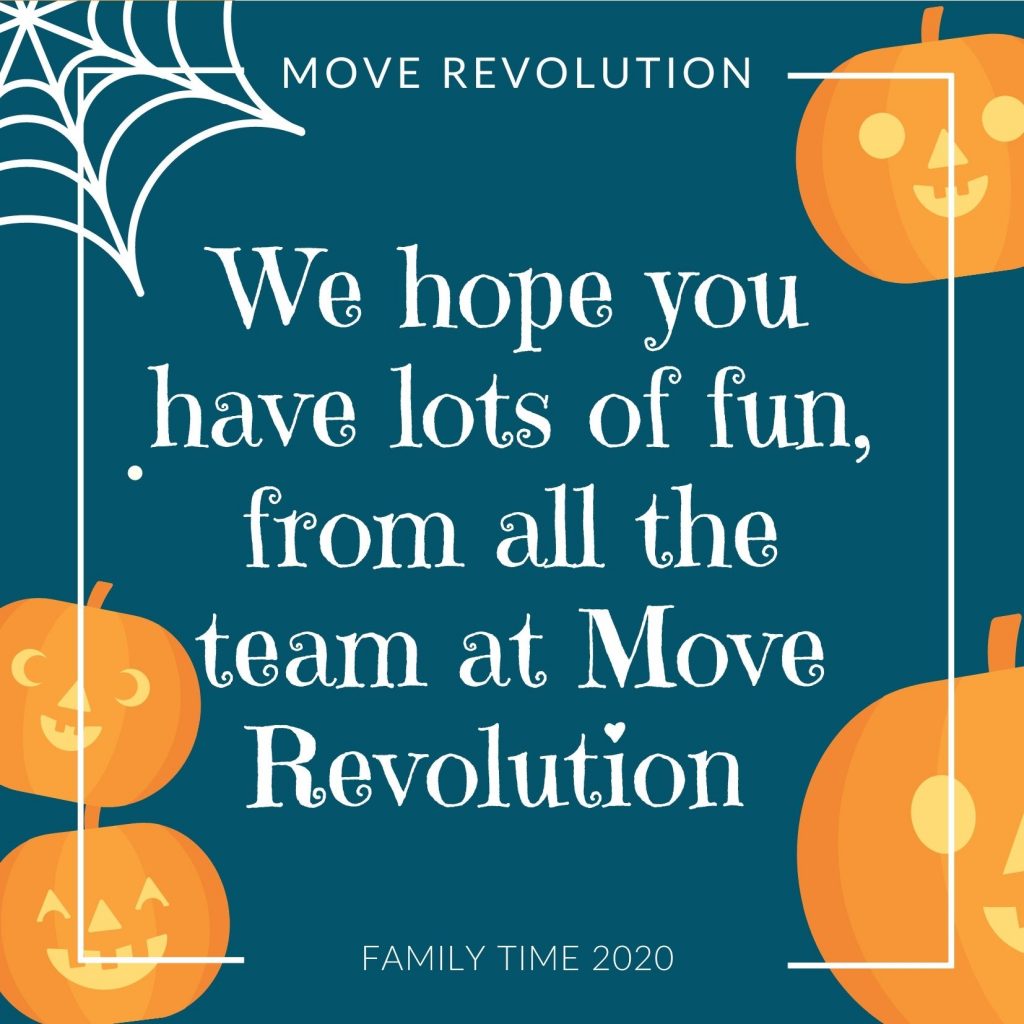 We would love to see photographs of your pumpkins and Halloween Trail … just send them to us via Facebook or Instagram