We've been having a look at some ideas for wonderful Christmas interiors and getting really excited about the coming season! We're loving cosy fireplaces and twinkly lights… We've even seen some beautiful lights as we've been driving around lately, are you all set with your Christmas theme?
It's definitely the right time to put some plans in place we think. Take a look at our Pinterest board… We've fallen in love with the Mistletoe, Hydrangea and Ivy wreath! We'd love to hear (and see!) what your Christmas at home looks like…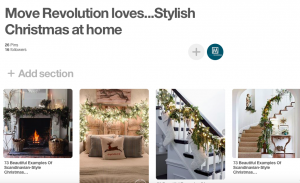 If you're thinking of moving, the team would love to help. Just give them a call on 0330 223 1000, or fill in the valuation form.