Oh we do love to be beside the seaside….! And not just our Brighton team either, it seems most of us are massive British beach fans, and have quite a selection of favourites to share. This is the latest in our blogs to share with you over the summer season:
Sarah Cohen, Sales Progression
We love going to Shoreham where my parents have a beach hut. We love nothing more but to go and eat our fish & chips at the hut and play on the beach. Many a happy day has been spent there!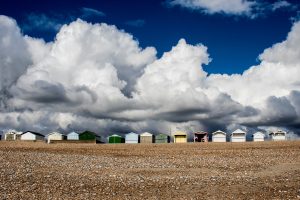 Louise Simpson, Area Sales Manager, Redhill & Reigate
West Wittering for me! My favourite as it's perfect for a barbecue while spending a full day at the beach watching the sailing boats come and go.
Nicola Jordan, Marketing Director
I like a little stroll around Whitstable from time to time. It's a lovely little town near Canterbury (where I can highly recommend the YHA for a brilliant family weekend away). The beaches are clean and calm and there's a great lobster shack right on the beach that's worth a visit if you're down there for lunch or dinner. Whitstable also has wine, cider and beers produced there which are all very good. Always feels good to drink local when you're visiting!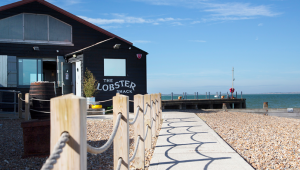 Joey Hansen, Brighton
Obviously Brighton, how could I say anywhere else?! There is nowhere better on a sunny day then Brighton beach. With so many places to get good food and drinks and so many forms of family entertainment like the amusements on the pier and crazy golf it is the perfect place to spend the day enjoying the sun.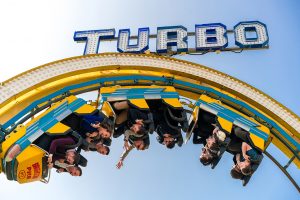 Mathew Gurr, Haywards Heath
It has to be in front of Hove Lawns. I spent a few happy years living in Hove so this always reminds me of my mid 20's! Stroll into Brighton, a great spot for a run or head east towards Hove Lagoon.
Zac Ship, Tunbridge Wells
My favourite beach is Camber Sands and Rye Harbour both within a couple of miles of each other. Camber has sandy beaches and Rye has quirky shops, bars, restaurants, pubs and cobbled streets.
Sam Webb, Land and New Homes
A day out to the beach for me is always a toss up between Camber Sands and West Wittering. Both are a family favourite offering unspoilt sandy beach. At Camber Sands when the tide goes out the beach goes on for miles and great fun running up and down the dunes……you can be sure to have some very tired little ones!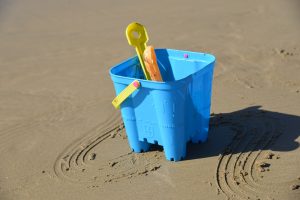 Where do you go to dip your toes in the sea? We'd love to know, so comment below!
If you're thinking of selling or letting your home, you can reach the team on 0330 223 1000.