WOW-WEE! What an incredible day.  We had sunshine, blue skies… and the odd rain cloud! Our day was brightened by 1000's of smiles, giggles, laughs and happy faces – thank you.
Today was the Move Revolution Farm Day! A huge thank you to Reigate School of Ballet & Commercial Dance and their fantastic dance sessions. We loved seeing you sing Old MacDonald and enjoying being farmers in your Hoedown! You will have spotted members of our Move Revolution team enjoying them with all the dancing!
Today Squiggle, Dot and Squeeze created our Farm Craft, we think you will agree that your balloons were incredible (our personal favourite was the fabulous frog!)
We know that for many of you the highlight of our Farm Day was coming to the Move Revolution Mini Farm! We know it was 'mini' but we loved seeing all your smiles when you saw the Donkey, Pony, the cheeky goat, the quiet sheep, chickens, the gorgeous rabbit .. and not forgetting the friendly dog!
Did you enjoy the pond dipping today… many of you came back from 'dipping'  to say you had a brilliant time, once again we send out a huge thank you to Helen West, and the Rangers from Priory Park – thank you for all your support over the past three days you have been amazing.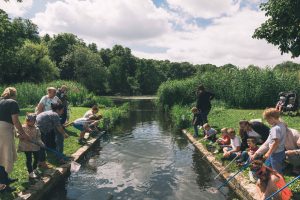 Our 'Day 3' Move Revolution enjoyed dancing, making crafts and saying hello to you.  Thank you to all of you who have recommended us to family and friends, those of you who booked a valuation at the event and all of our existing clients.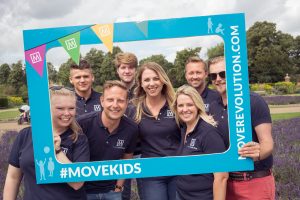 Today you met:
Thank you for making our Farm Day such great fun.  If you are thinking of moving or letting your home we would love to chat with you, just give us a call on 0800 0337670.