As February is the month of love, we would love to play cupid and matchmake you to your dream home! We would like to think that we are more than just estate agents, call us dream facilitators, helping you find your dream home! (Too cheesy?! Potentially, but who doesn't want to Live Happy Ever After?)
If you're in the market for a new home, (whether you are buying or renting) we would be delighted to help you. But don't just take our word for it, our previous clients have shared with us what it's like to work alongside Move Revolution. We have over 900+ five star reviews which we are so proud of, and if that wasn't enough we have received an Exceptional Reputation Award for all our incredible reviews! Our reputation for outstanding service is at the heart of everything we do, so we hope this might be enough to convince you!
We would like to give you a little overview behind the amazing people that make up Move Revolution, click on the office link to read more about the team and the wonderful Surrey and Sussex towns and villages they cover.
"Cannot recommend Move Revolution enough for all their hard work and getting our house sold for us quickly and efficiently. Special thanks to Sue and Dylan. However the rest of the team didn't go unnoticed. Thank you from the bottom of our hearts for everything you have done for us and we wish you guys all the best."

Gloria Dellaira
Read more of their reviews here.
"An all round absolutely amazing and friendly team. As a first time buyer, everything was new and confusing, but they were patient and helpful every step of the way to make sure everything was done well and as quickly as possible. Couldn't recommend them more."

Emma MC

Read more of their reviews here.
"After purchasing our first home through Move Revolution, we decided to contact them again 6 years later when we wanted to sell. After speaking to Paul on the phone he very quickly arranged for Ross to visit us and show what they can do for us. Ross was very personable and not pushy at all (unlike other EA we talked to) so we went with these guys. Lydia and Ross worked tirelessly to show the apartment to potential buyers. Prior notice booking the viewings in and always left the place clean and tidy as we left them. The market was buoyant and the guys capitalised on this situation by securing a great price for us, more than we thought we get at the outset. Once we had agreed the sale with our buyer, Charlotte Hudson took over as our Sales Co-Ordinator. We had some frustrating times with other solicitors etc, however Charlotte was continuously in contact with us, reassuring us that everything was being done to progress the sale. I would whole heartedly recommend you choose Move Revolution as your Estate Agent when you are selling your property, you won't regret it. The next time we sell a property we will be straight on the phone to the team – why go anywhere else."

Makka

Read more of their reviews here.
"Move Revolution and in particular Matthew and Lizzie have been absolutely instrumental in making our move a positive experience. The whole team are so professional, communication is one of their strongest points and whenever we called, nothing was too much trouble. They were always ahead of the game with regard to liaising with the various solicitors etc and their photos of our property were far superior to their competitors. Please please let this team be your first choice if you are thinking of moving! Thanks so much guys, Sammie & Russ Bryan"

Sammie Bryan
Read more of their reviews here.
I've let my property with Move Revolution since Feb 2016 and always received a great and professional service. Sarah is consistently responsive, efficient and incredibly helpful. She communicates in friendly and effective manner and is a joy to work with. Sarah's efforts are much appreciated and as a result I am always happy to recommend Move Revolution's service.

Hannah Green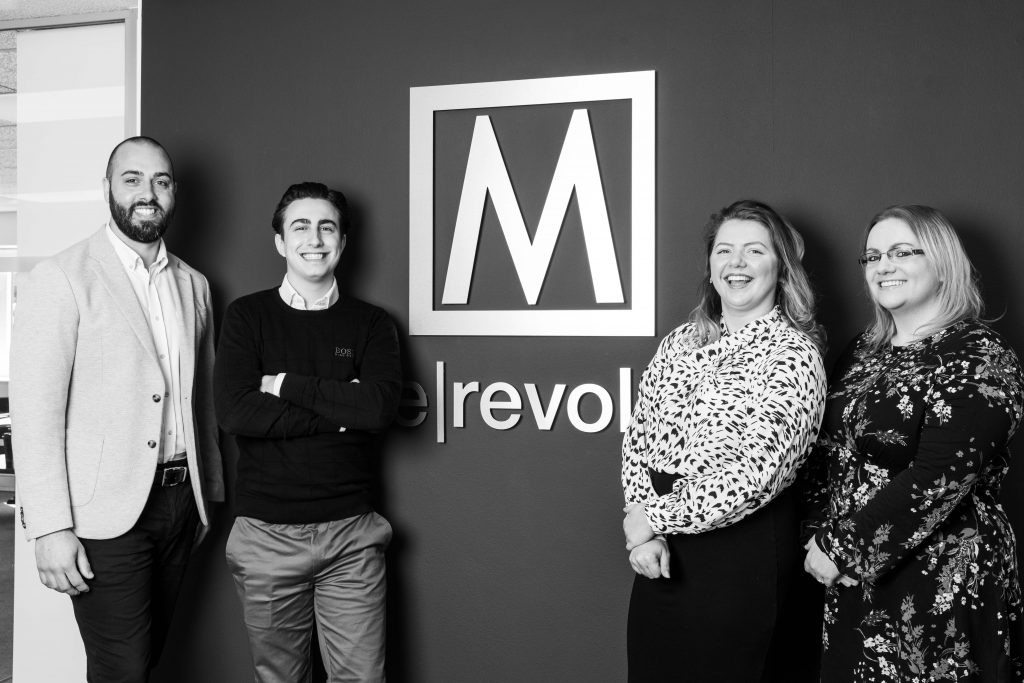 Read more of their reviews here.
If you are looking to buy or sell around Sussex and Surrey, please give us a call on 0330 223 1000 alternatively, pop us a message here and we will get back to you. Why not browse through our current property portfolio you might spot 'the one'…
Stay up to date on social media! We regularly post new homes coming to the market @move.revolution
Book A Valuation Today
Move Revolution Land & New Homes
Exclusively Move Revolution was created for a specific type of property. Properties in a field of their own, ultimate dream houses with stunning features and incredible locations that command the right to be considered 'exclusive'.
We have created a unique concierge service for our clients, one which carefully and expertly guides you through the process of selling or buying your home. At Exclusively Move Revolution our aim is to ensure that buying the house of your dreams is a wonderful experience.