In Brighton, as with a lot of big cities, it has become a tradition to venture out for dinner and drinks after a hard working week to relax with friends and colleagues.
Brighton offers more than most and as the working population of the city is at an all-time high, so is the "after work social" scene. With an abundance of places to choose from, the question that starts to get asked around offices throughout the city normally by Wednesday afternoon is "where are we going on Friday night?"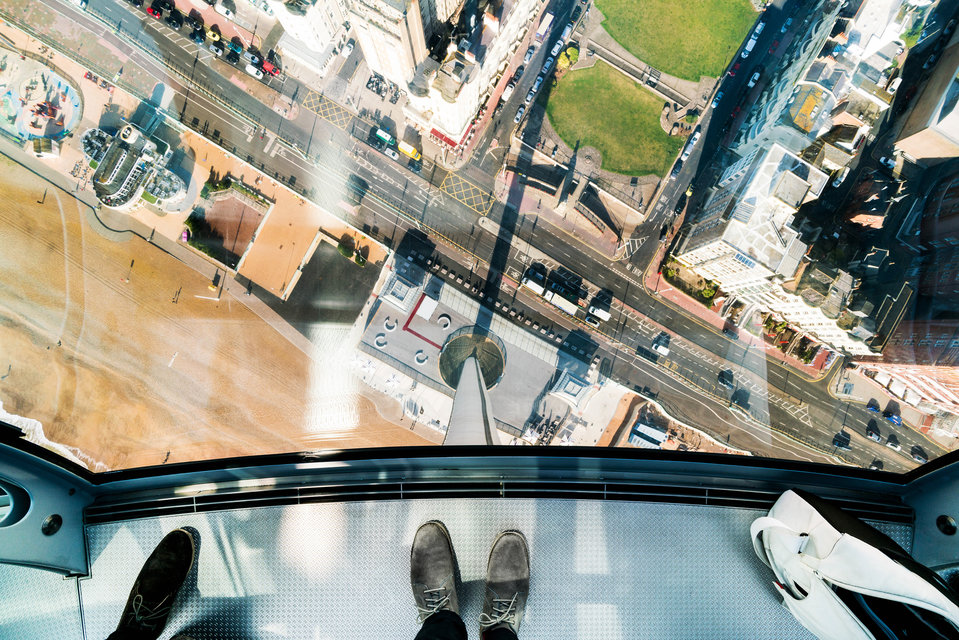 With so many places to choose from, the location is usually determined by the dilemma of "dinner or drinks?"
For a lot of hard workers, the idea of a cold beer or a sweet cocktail is what helps get them through the last day of the week. So the drinks on offer and the atmosphere of a pub or bar are essential for this most important of working rituals. Everyone and every company will have their favourite or usual "spots" but from here on in I wanted to give my opinions on some of Brighton's best after work "hang outs" and maybe inspire one or two people to try somewhere new.
For those people looking for the traditional "pub" for their favourite tipple there are few better and more traditional than The Cricketers on Black Lion street. Famously known as Brighton's oldest pub it is a hive of activity on any given Friday night. With lots of small cosy areas and traditional stools at the bar as well as the indoor courtyard it is a great place to enjoy a "proper" pint of ale or a good glass of wine. There are also some great bar snacks on offer in case people get peckish after a hard day's work.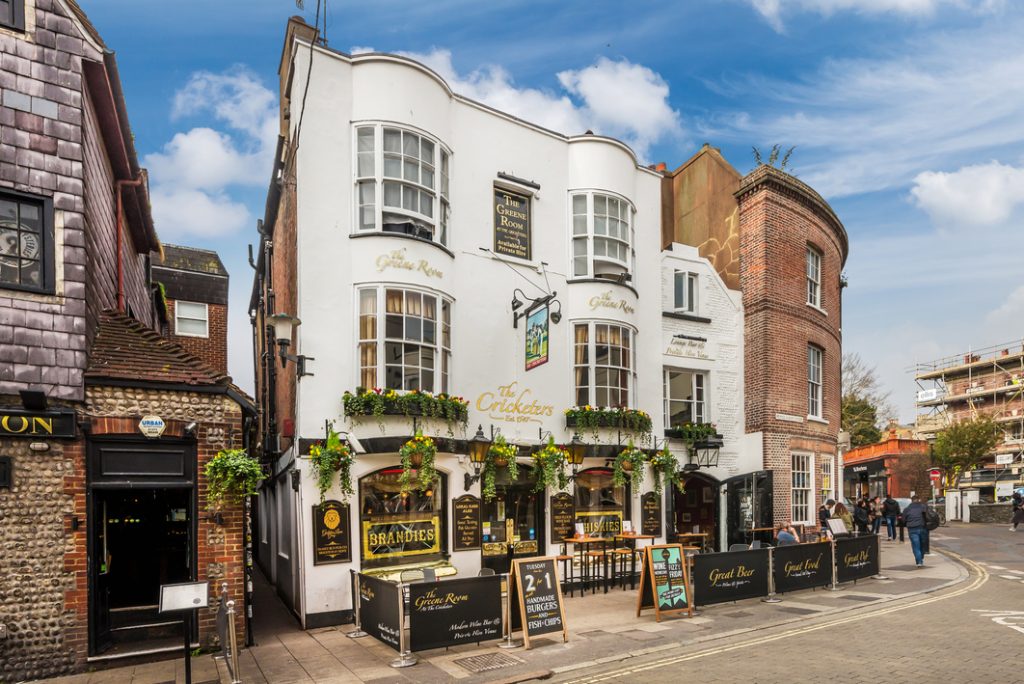 If you and your colleagues are after a swankier affair when you have downed your pens, then Bohemia is the best place for classy cocktails and some good music. Located in the heart of the south lanes the entire place oozes sophistication, from the central bar on the main floor to the secluded roof garden and the atmospheric mezzanine dining area. Cocktails range from the imaginative to the mind blowing, a personal favourite, is their espresso martini which is served over a sphere of dry ice mixed with coffee essence so every time you take a sip you're smacked in the face with the smell of roasted coffee!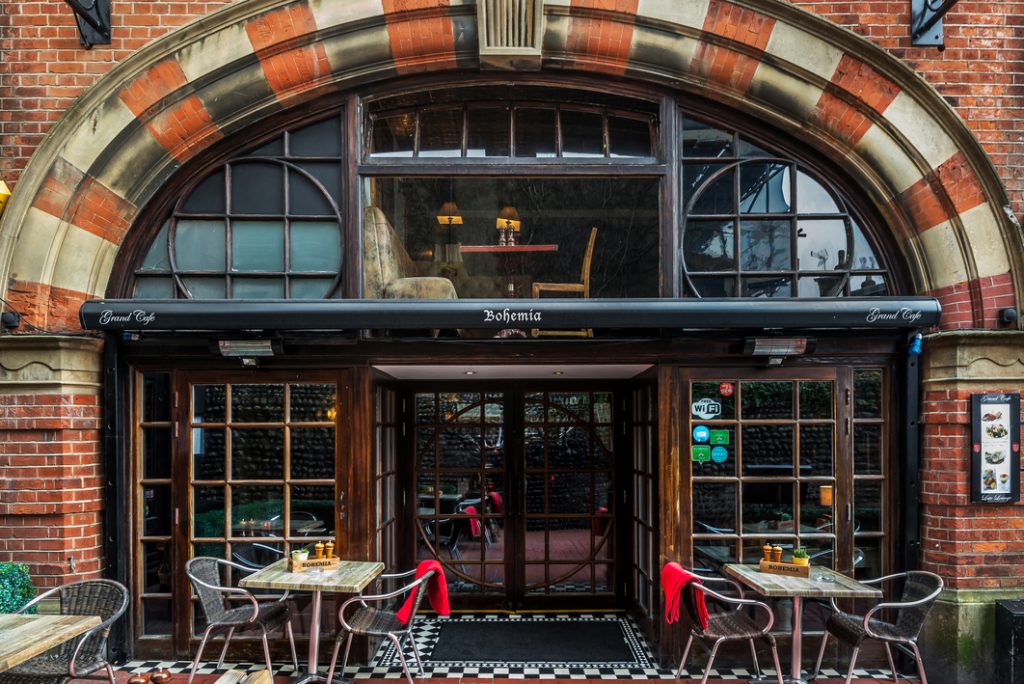 However, if gin is more your thing, then arguably the best place in town is appropriately named The Office. This is a small intimate bar but that only helps deliver a fantastic atmosphere. The selection of gins on offer almost seems endless and the majority are even served with their own specific tonic. There are few better places for an after work drink but be warned it gets very busy very quickly!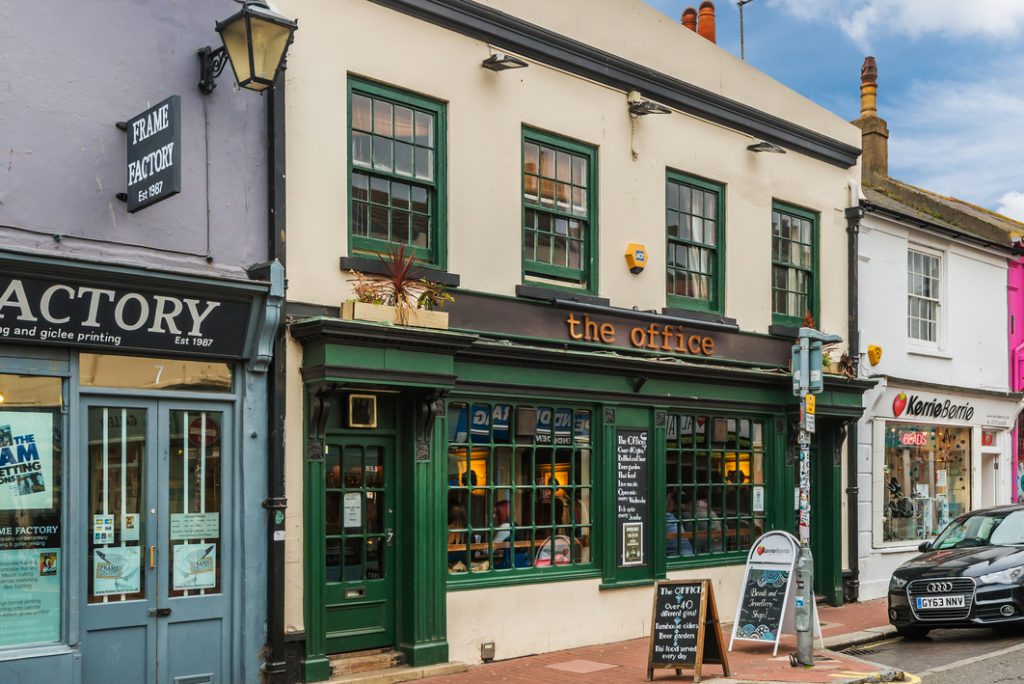 Having had a hard week at work you and your work chums might want to devour some good food as well, then like with bars, the choice is enormous. If in your place of work, trying to satisfy everyone's taste is as hard as trying to land that elusive deal, then the Brighton Marina is a great place to head. Having recently had its ever expanding choice of eateries extended further there is something for every different palate.
On the often occasions when I venture down to the marina my taste buds nearly always lead me to the authentic and buzzing surroundings of the American restaurant Five Guys. A traditional American burger bar imported exactly as it would be on the other side of the pond it is a great place to grab a tasty burger or grilled cheese sandwich while gossiping about what has happened over the last week in the office.
No after work trip to the Marina would be complete without a quick drink and a flutter in the Rendezvous casino. With the informal games tables and machines on the ground floor and slightly more upmarket gaming area and restaurant upstairs it's a great place to spend the evening having fun with the more adventurous members of the office.
Possibly you and your colleagues might desire something a little more intimate, if that is the case then some of the best food in Brighton is served at the very Spanish Casa Don Carlos. This restaurant is what I imagine walking into the owner's house would be like, you are always greeted with a big smile and the smell of authentic Spanish cooking. As you can imagine the food on offer is traditional Tapas which I can personally guarantee is as good as it is in those tiny little side street tapas bars in the heart of Madrid and for this reason it is essential you book a table for your Friday night dinner fix.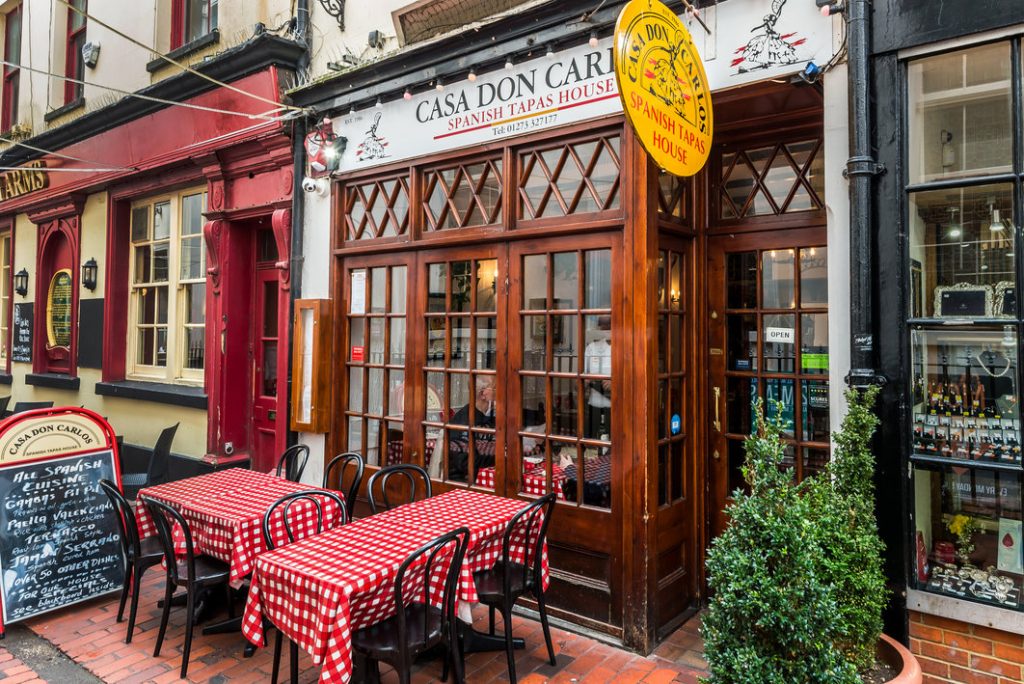 If the majority of your office are younger and want somewhere that offers good food, good drinks and a chic vibe then head down to Meat Liquor on York Place. Here you will find tables amongst the flashing lights and loud music of a night club where you can enjoy great "eat with your hands" food and a range of canned beers and music themed cocktails. For the brave they even offer a "triple chilli challenge" where if you can stomach a green chilli burger, a chilli coated hot dog and some chilli fries and finish them within 10 minutes they are free. Maybe one for the iron stomached penny pincher in the office!
Finally, if after working all week you still haven't finished by the time Friday night rolls around then maybe carrying on with a relaxed meeting in Browns would be a good way to finish the week, one of my personal favourites, it offers classic French and English cuisine in modern and relaxed surroundings with a wonderful selection of wines, the perfect place to unwind. It also has its own modern cocktail bar only two doors down the road for either a pre-dinner aperitif or an after dinner cocktail.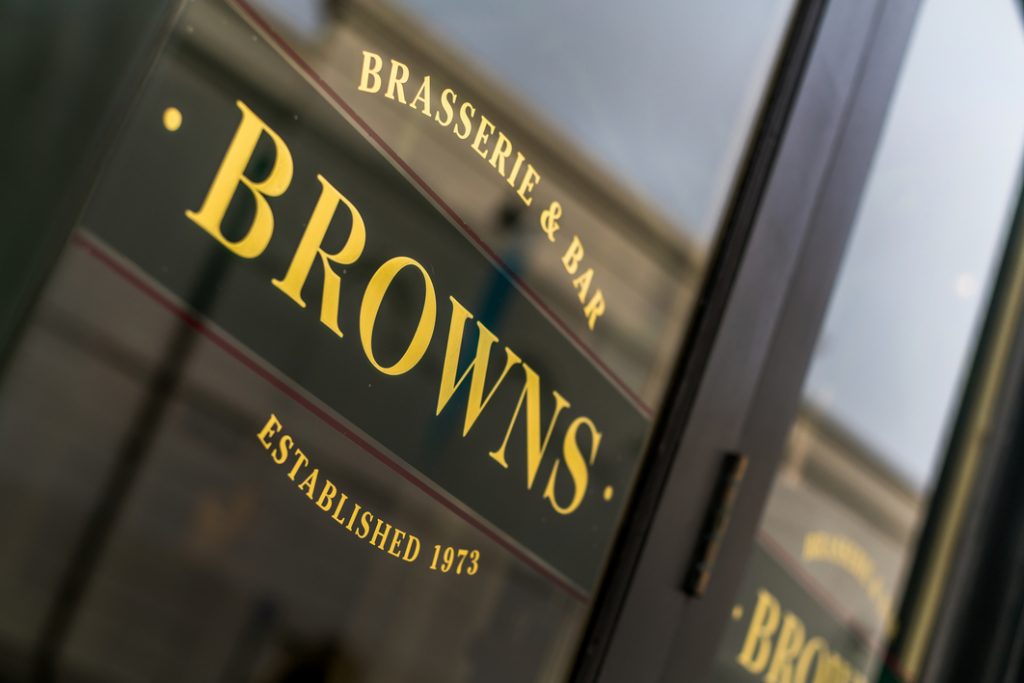 Brighton has so much to offer the places I have mentioned barely even scrape the surface of the endless list of fantastic bars, pubs, restaurants and cafes that can be enjoyed not just after a hard day's work but any time.
All photographs featured in this blog were taken by our talented in house photography team and are reflective of the standard of work you can expect when Move Revolution sell or rent your home.
For those of you thinking of selling or letting your home or buying a home in Brighton, then please contact our office on 01273 921500
We also have other offices covering Surrey, Sussex and Kent. Our teams would love to hear from you:
REDHILL & REIGATE: 01737 888220
CATERHAM & OXTED: 01883 708388
LINGFIELD & EAST GRINSTEAD: 01342 888450
CRAWLEY & HORSHAM: 01293 127620
HAYWARDS HEATH & BURGESS HILL: 01444 657657
CROYDON, COULSDON & PURLEY 0208 819 3272
SEVENOAKS AND TONBRIDGE 01732 617617
TUNBRIDGE WELLS 01892 300600