Having good tenants, who look after your property and pay their rent on time is the key to a successful investment. Sadly, dealing with problems associated with letting a property can be incredibly time consuming and very difficult.
We believe the role of a Move Revolution Property Manager is to take away this stress, and saving you a significant amount of valuable time and money.
Sarah Williamson, Property Manager
Your property/properties will be managed by Sarah and her expert team, who are supported by Move Revolution's in-house Professional Photographers and Move Revolution's Marketing team, headed up by Nicola Jordan, Marketing Director. Given this wealth of expertise you can be rest assured that you and your property are in safe hands.
Our clients often say they made a 'smart decision' letting their property with Move Revolution Lettings. With fair and competitive fees, a focus on letting your property for the best possible price, as well as having outstanding property management we hope you will be joining us as a landlord very soon, we can't wait to let your property.
The Move Revolution Lettings Team
We're not saying, not for a second, that traditional lettings agents aren't dedicated, but it's a fact that they don't work like we do.
From 8am to 8pm, seven days a week. That's an extra 156 days a year. For you, it means we're more productive and available when you need us, typically after work and at weekends.
We don't work longer for no reason, we do it because we're determined to deliver a superior level of customer service. Longer hours mean more time for viewings and valuations, for feedback and follow-ups, and for a higher level of customer care. Most lettings agents don't act this way. But then, we're not like most lettings agents.
We Are Five Stars!
Not only do we have 100's of five star reviews we are also award winning, with an Exceptional Reputation Award from View Agents.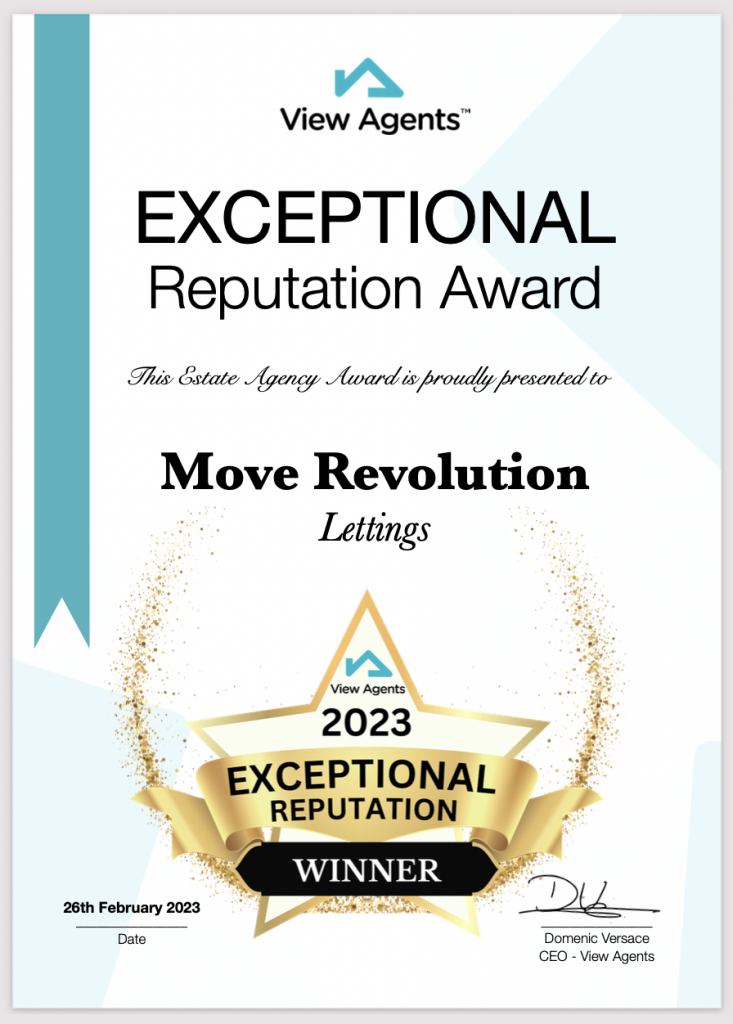 "We have let out our property through Move Revolution for some 3 years now. Everyone has been very professional, helpful and efficient, especially Sarah, the Property Manager. I would highly recommend their services."


Guy Franklin
"I have been using Move Revolution for around 18 months now for a buy to let we own. Everyone I've dealt with has been really helpful, Sarah the property manager has been helping me with something recently, she has kept me informed all throughout and has been really responsive if I've needed to contact her. I will continue to use Move Revolutions and would definitely recommend."


Jim Lyons
"I have been working with Move Revolution for a while now, and they are an incredible company. Always friendly, knowledgeable, efficient and very cost effective. Highly recommend them!"


Nadeem Leigh
"Having worked with Move Revolution for a few years now, I find them very professional and easy to communicate with. Sarah will go above and beyond when it comes to queries or maintenance issues.
I have and will continue to recommend Move Revolution for their services."

Gary Ratcliffe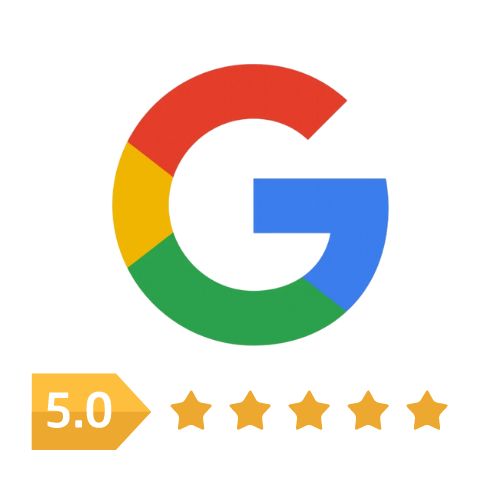 How To Contact Us
Move Revolution Lettings provide an outstanding lettings service working closely with their landlords and their tenants throughout Surrey and Sussex. If you are a landlord looking for a dedicated, expert lettings team please contact James Callman, Head of Lettings on 01737 888220/ james.callman@moverevolution.com to find out more about our lettings and property management service and to book a lettings valuation.
If you are a tenant looking for a property to rent, please contact Katarina Walder, Lettings Manager on 01737 888220/ kat.walder@moverevolution.com
Why not take a look at our property portfolio and register with us to keep up to date with any new properties that come on to the market and to book a lettings valuation.
Follow us on social media! @moverevolution_lettings
Book A Valuation Today
Move Revolution Land & New Homes