We are welcoming the upcoming two-week break, and are busy planning some family time.
We want to create a balance between going out (AKA, probably getting wet and cold if our usual weather is anything to go by!) and being busy at home.
The kids will love a mix of crafts and science activities, so we've had a good look for some creative ideas; perfect for a quiet afternoon, once you've returned home from running around the farm with the children!
They are also sure to reduce their reliance on screen time too – so a double bonus!
Rainbow Volcanos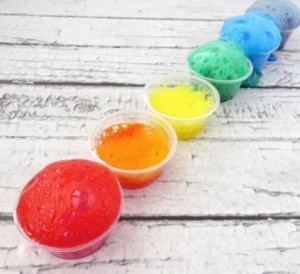 As soon as we saw this we knew we just had to try!
We've experimented with bicarbonate of soda and vinegar before to make "volcano eruptions" but never used it with colour.
It looks brilliant, and you could use paper to make prints afterwards: http://www.sheknows.com/living/articles/1076071/diy-erupting-rainbow-experiment-for-kids
Stick Crowns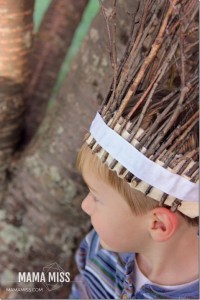 This one goes hand-in-hand with your outings trudging across muddy but beautiful landscapes!
Collect some sticks and make them into a very regal crown. You could even tie it in with The Stick Man by Julia Donaldson if you have infant and preschool children: http://www.mamamiss.com/2014/10/09/julia-donaldson-stick-man-stick-crown/
Eggs and Air Pressure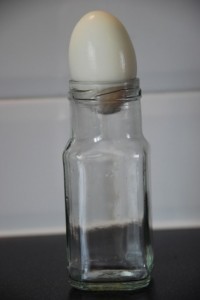 OK, so this is an egg but not the traditional Easter kind!
A brilliant experiment to explain the concept of pressure to children, our kids really enjoyed this! Try recording their reactions for them to watch over and over: http://www.science-sparks.com/2011/09/19/investigating-air-pressure-more-eggs/
Walking on Eggs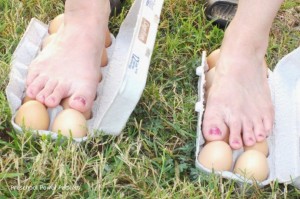 More eggs – this time walking on them! Are you brave enough?
They all need to be facing the same way in the carton, and you need to spread your weight over as many as possible to spread the weight.
A great chance to discuss how lying on a bed of nails is the same idea (although we don't recommend you try that!)
Don't forget to put some sheeting down to prevent any really messy accidents if you're trying this egg trick at home: http://preschoolpowolpackets.blogspot.co.uk/2012/09/walking-on-eggs.html
Crystal Growing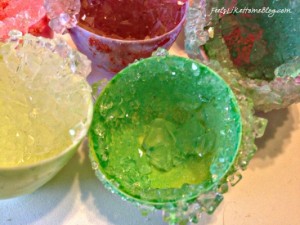 This is a fascinating activity that will grow over a period of days.
We love the sound of the ingredients too – potassium aluminium sulphate – just makes you think of a nutty professor doesn't it?!
White coat and crazy glasses optional, but you may want to reserve this one for ages four and up: http://www.feelslikehomeblog.com/2013/03/how-to-grow-your-own-crystal-geodes-cool-science-experiment-for-kids/
Egg Painting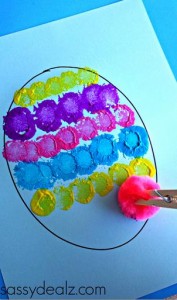 This one is a great intro to painting for younger children and you could even be made as Easter cards.
Another idea would be to cut the shapes out and turn them into bunting for the playroom or a bedroom – super cute: http://www.craftymorning.com/pom-pom-easter-egg-painting-craft-kids/
Finger Print Sheep and Fork Chicks
This one is adorable, family members will love these!
Which grandparent wouldn't love to have a cute painting from their favourite little person?
Find out how to make them here: http://www.craftymorning.com/make-chick-craft-using-fork/
http://www.craftymorning.com/fingerprint-sheep-craft-kids/

Dinosaur eggs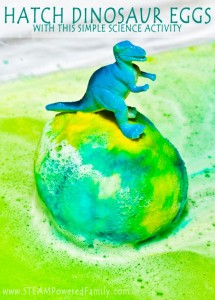 More egg, but these ones fizz when you want them to hatch.
Another bicarbonate of soda experiment that is guaranteed to excite the kids!
As with the version we talked about earlier, you could extend this by doing some printing once the dinosaurs have all hatched.
Whatever you decide to do, we hope you and the children have a brilliant Easter.
Keep an eye on our Facebook page for more craft ideas and events in the local area.